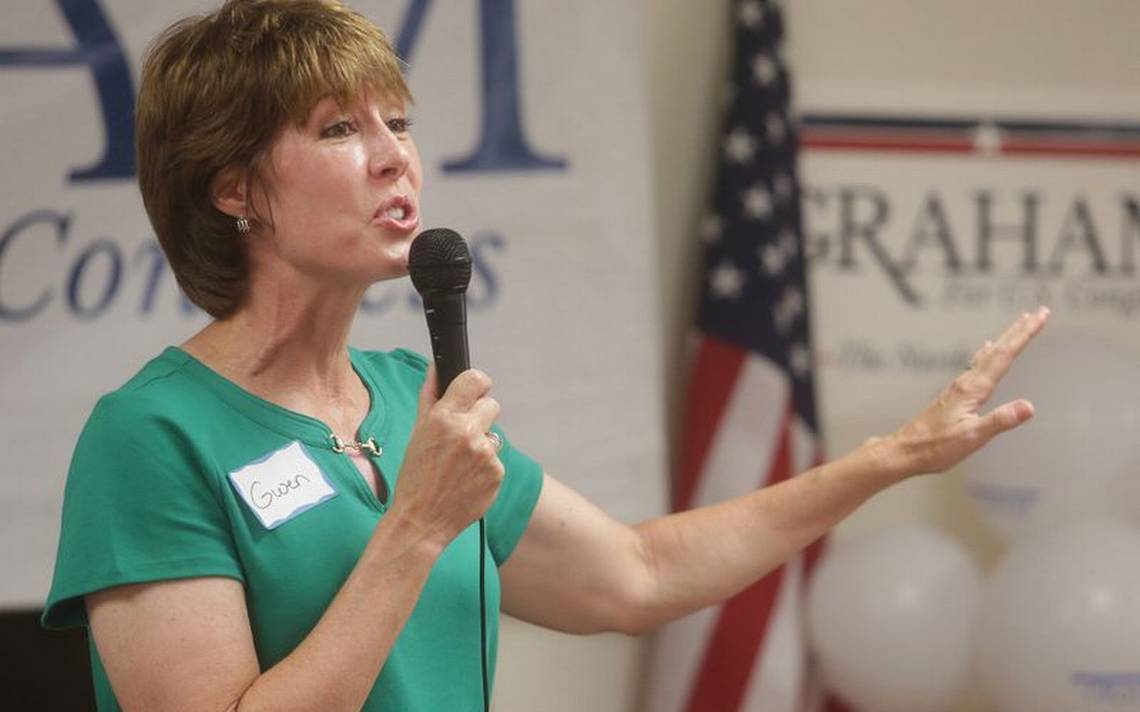 Gwen Graham believes Floridians should be outraged over state lawmakers failing to honor voters' wishes on land and water conservation.
This week, the Florida House reversed course – by a nearly unanimous vote – to procure funding for the Florida Forever land conservation program starting in 2018.
Approved Tuesday, the bill provides $57 million for Florida Forever through 2035, $200 million in total.
North Fort Myers Republican Matt Caldwell said the bill is a way for the Legislature to begin living up to expectations after Amendment 1 passed by nearly 75 percent of the voters in 2014, which requires the Legislature to set aside money for land and water conservation.
The fact that the Legislature is being sued for not adhering to promises laid out in Amendment 1 should make every Floridian "appalled," said Graham, the newly announced Democratic candidate for governor.
"Floridians across the state should be up in arms about the fact that what they voted on, what they said to the state of Florida, that we want you do this and they're just being ignored," Graham said in an interview Thursday on WMNF-88.5 FM in Tampa.
"They're being ignored by the Legislature and the governor. As governor, I will make sure that Amendment 1 dollars are spent to protect and preserve sensitive lands and sensitive waters because, at the end of the day, I want Florida to be the Florida that I was fortunate enough to be growing up in. I want this Florida to be here for future generations."
Florida Forever regularly received upward of $300 million annually after it became law in 1999, but those expenditures were dramatically reduced after the recession hit a decade ago. Last year the program received $15.1 million.
Amendment 1 requires state officials to set aside 33 percent of the money from the real estate "documentary stamp" tax to protect Florida's environmentally sensitive areas for 20 years. This year, that number is expected to total more than $740 million. A number of environmental groups have filed suit over its lack of sufficient funding.
Graham was in Tampa Thursday for another of her "work days," where she learned how ecologists map habitats and plan restoration projects at Ulele Springs.
Although well-known as political circles as the daughter of former U.S. Senator and Gov. Bob Graham, the 54-year-old never entered the political realm as a candidate until three years ago when she ran for Congress. Instead, she was an environmental attorney and worked in the Leon County school system.
"I believe that my life has given me such an opportunity to experience many different areas that will make my service as governor beneficial to the people of Florida," Graham said.
If she indeed becomes the Democratic nominee, Graham could face Adam Putnam, the 42-year-old Agriculture Commissioner and lifelong politician who served in public office half of his life.
Undoubtedly, Graham will raise that issue if the two were to tangle for the job next year.
"I do believe that a career politician, somebody who has only been in office, hasn't been able to really get out and work in the real world, and raise a family, be a business person, be somebody who has faced some of the challenges that I know people across Florida face, "Graham said. "So, yes, having had the background that I have had will make me a better governor."