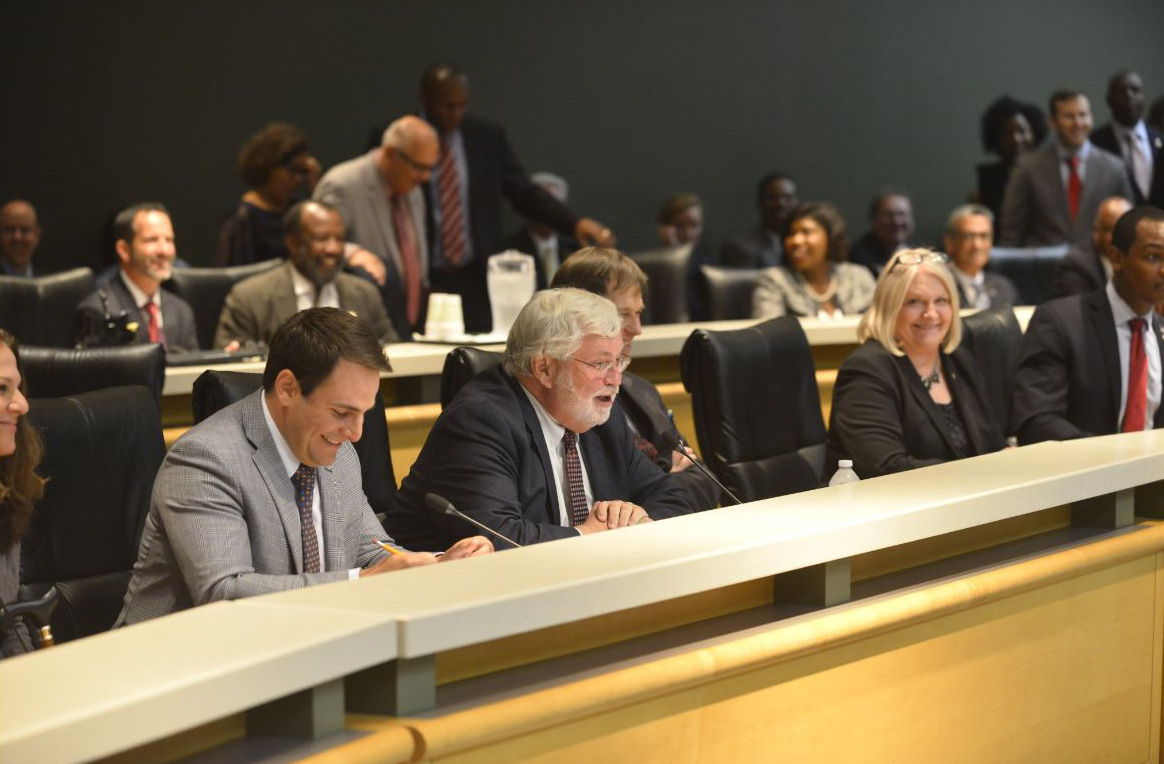 House and Senate budget negotiators traded final offers Thursday and pronounced their work done, bar some last-minute tidying up.
"The budget is closed," Senate Appropriations Chairman Jack Lavala said.
"We've got a couple of question marks, but this is not an opportunity to entertain any new issues. We're going to resolve one or two issues, and then we're going to come back together and get those solved," he said.
"The cupboard is bare."
Left to do is reconcile conforming bills on topics including PreK-12 and higher education and state worker pay raises.
"They are currently in the final stages of drafting. I think they'll probably be printed later on this evening. Public hearing Friday, Monday, as soon as we possibly can. We want to give the public ample opportunity to review them. We're not going to drop them 30 minutes before the meeting," House budget chief Carlos Trujillo said.
The conferees reduced a proposed $300 million cut to hospital Medicaid reimbursement rates by $50 —which, accounting for the federal match — will leave the hospitals $600 million poorer.
But they still are figuring out how to apply the cut, Trujillo said.
The health and human services budget was the last big roadblock to a compromise $83 billion budget. The breakthrough didn't come in time to meet the Legislature's deadline for adjournment Friday, so the House and Senate agreed to extend the session into Friday.
Negotiators need to clear up "one or two big issues that may have been put in the wrong place on the spreadsheet," Latvala said.
"It's a lot of money. We just want to be right about what we do."
Senate negotiators accepted House proviso language requiring an audit of the Tampa International Airport expansion. The chamber had rejected a Sen. Tom Lee amendment to audit the project on April 17.
Additional proviso language requires the Florida Supreme Court to issue a report each year to the governor, speaker of the House, and president of the Senate on the number of cases that remain on its docket for more than 180 days.
The item was a high priority for House leaders and passed both chambers — although the Senate tacked on an amendment expanding the use of juvenile civil citations that the House had yet to accept as of Thursday.
"That's a House speaker initiative. But, actually, I don't disagree with that," Latvala said.
Update: The conferees reconvened Thursday evening to resolve their remaining technical differences, and to add nearly $2.5 million in last minute projects, including a rodeo facility in Arcadia, canal improvements in Florida City, and the Urban League.
"The budget is closed," Latvala said. "It should be on the desk tomorrow morning. No more. No more. The budget is closed."