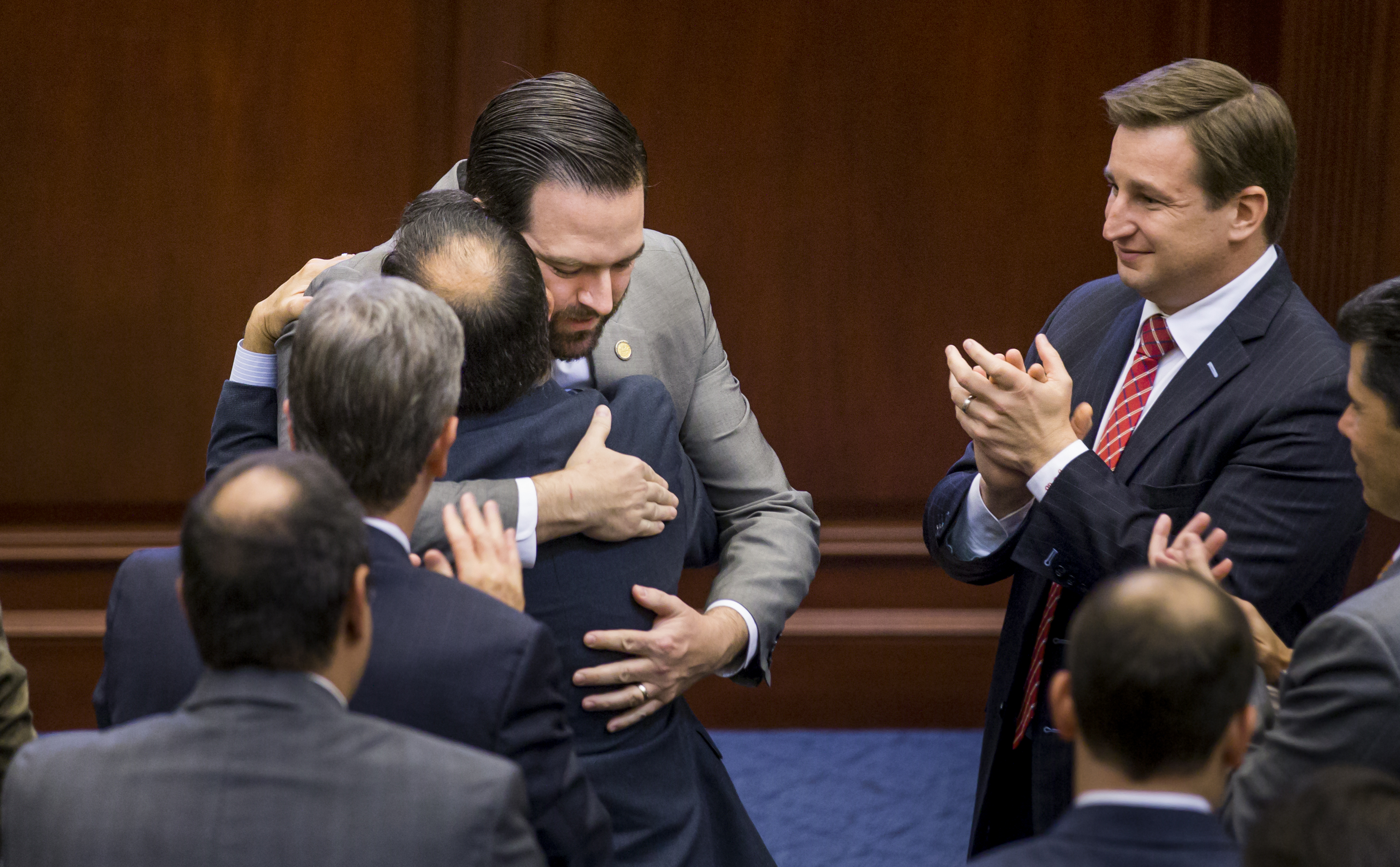 Jose Felix Diaz is jumping into the race to replace former Sen. Frank Artiles in Senate District 40.
"I am filing for Florida Senate District 40. It is the area that I have represented for the past seven years and the place where I am raising my kids," he said in a statement. "I plan to mount a strong campaign and I will work diligently to represent the best interests of my community."
His departure from the Florida House had been expected; on Monday, he gave an emotional farewell speech on the House floor.
The 37-year-old Cuban-American told his colleagues he "was never supposed to be here, because my grandparents came to this country with nothing … but they persevered.
"As a kid I spoke funny, I didn't believe in myself, and I let others define my expectations of myself," he said. "But I persevered.
Diaz spoke directly to his two sons, Dominick and Christian, telling them not to be afraid to cry and to help the disadvantaged.
"I pray that you realize that helping others is everything," Diaz added. "There are rich people, and there are poor people. Help the poor ones. Help the disadvantaged; help the sick. Don't do it because someone is watching—do it because it will make a difference in their lives, not yours."
A government law attorney at Akerman, Diaz was first elected to the Florida House in 2010. He is currently the chairman of the House Commerce Committee, and has been the chamber's point person on gambling legislation in recent years.
The 37-year-old Miami-Dade Republican expressed interest in filing Attorney General Pam Bondi's seat if she took a job in the Trump administration, and even said he was thinking about was running for the seat in 2018.
He was  believed to be a top contender to become South Florida's top federal prosecutor. In April, POLITICO Florida reported Diaz and John Couriel interviewed with the Justice Department and were recommended — along with attorney Jon Sale — for the Southern District of Florida U.S. Attorney post. All three men were recommended by Sen. Marco Rubio.