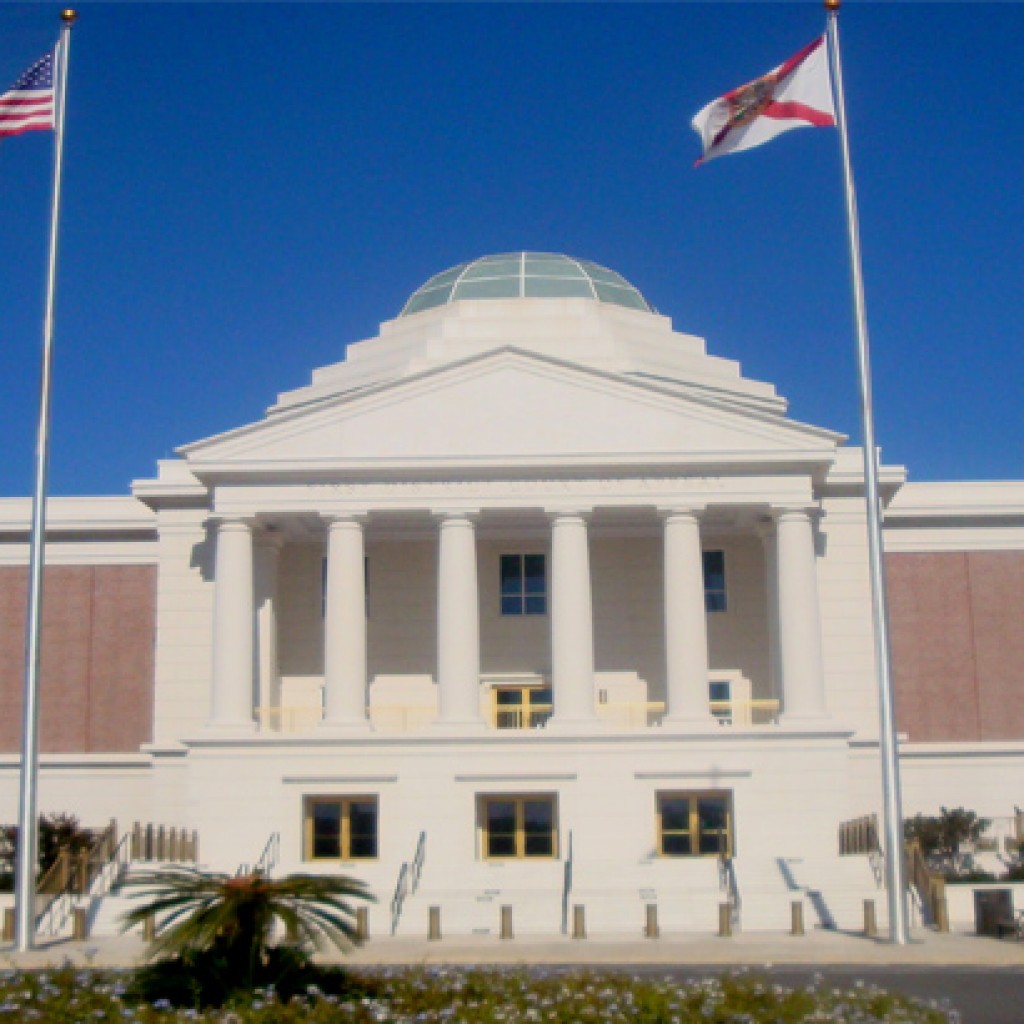 A state appeals court has upheld a 14.5 percent increase in workers' compensation insurance premiums, rejecting legal arguments that it was approved in violation of Florida's open-government laws.
"This argument ignores the plain language of the statute and the ordinary meaning of the terms within it," a three-judge panel of the 1st District Court of Appeal in Tallahassee ruled Tuesday.
"Accordingly, we reverse the trial court's final order, and remand for reinstatement of OIR's final order issued on Oct. 5, 2016, approving a 14.5 percent increase in the workers' compensation insurance rates," the court said.
The ruling followed adjournment of a Legislative Session that failed to address attorney involvement and other factors driving increases in insurance premiums.
Miami workers' compensation attorney James Fee challenged the increase, which the court allowed to begin taking effect in December pending its ruling on the merits of the case.
A Leon County trial judge agreed with Fee that the Office of Insurance Regulation and ratings agency the National Council on Compensation Insurance, or NCCI, had violated open-government laws by restricting access to internal meetings and documents behind the increase.
"NCCI is pleased with this outcome, as the court validated that our rate filing process is in full compliance with the law," the Boca Raton company said in a written statement.
Business groups that pressed the Legislature hard to fix problems they attributed largely to Florida Supreme Court rulings striking down limits on cost-drivers including attorney involvement,were unhappy that the high premiums would continue.
"The Florida Legislature missed opportunities to fix Florida's broken workers' comp system, and today's ruling only solidifies the financial impact on job creators and the realization that those higher rates have nothing to do with stronger protections for workers," Florida Chamber of Commerce spokeswoman Edie Ousley said in a written statement.
"After months of pointless litigation, Florida's small business owners are still paying higher workers compensation rates.  Those that pursued this now discredited litigation are not and never have been the friend of the small business rate payer," said Bill Herrle, Florida director of the National Federation of Independent Business.
Trial lawyers expressed a different flavor of dismay.
"While we respect the court's decision regarding workers' compensation premiums, we are extremely disappointed in this result, which will have a substantial negative impact on Florida businesses and the workers they employ," said Mark Touby, president of Florida Workers' Advocates."
"This decision underscores how important it is for the Legislature to stand up to the greedy insurance industry and establish a fair and transparent ratemaking process that fosters competition," Touby said. "With the next legislative session just eight months away, we look forward to working with the Senate and House to achieve this goal, which is so important to Florida's economic future."
The meat of Fee's case was that the law required open meetings by any "committee" working on a rate case. NCCI and the insurance office argued that the ratings agency no longer had a committee to do that work, relying instead on actuary Jay Rosen — although in consultation with colleagues.
The appeals court, in a unanimous ruling, rejected Fee's argument entirely.
"The statute applies only to meetings of a rating organization committee where workers' compensations insurance rates are discussed and determined. A 'committee' has been defined as a 'subordinate group,' not a single person," Judge Lori Rowe wrote.
"Moreover, the use of the term 'meets' indicates that the statute is designed to apply to a group of people, not a single individual. The multi-person concept of the term 'committee' further finds support in well-established precedent construing the Sunshine Law," she continued.
"Thus, under the plain and ordinary meaning of the terms 'committee' and 'meet,' Rosen, in his individual capacity, does not act or 'meet' as the statutory rate-determination committee contemplated by (the law.)"
Judges Harvey Jay and Susan Kelsey joined the opinion.
NCCI calculates rates for workers' compensation coverage in Florida. Leon County Circuit Judge Karen Geivers ruled on Nov. 23 that the organization should have opened its deliberations and documentation to the public.
"The trial court concluded that NCCI's disbanding of its classification and rate committee in 1991 and its delegation of the responsibility for rate proposals to one person was an attempt to evade the sunshine," Rowe said in a footnote.
"But the application of the Sunshine Law does not depend on a party's 'intentions, sincerity of purpose or noble motives.' Further, it is unclear on this record how the trial court reached the conclusion that NCCI restructured its rate-proposal process in over 40 states to avoid compliance with Florida's Sunshine Law."
(Although NCCI operates in many states, it proposes rates for large numbers of insurers in only a few, including Florida.)
The court found no evidence that the insurance office had delegated its rate-approval authority to NCCI in a way that justified coverage by the open-government laws.
"OIR approves and disapproves rate filings; it does not make rate filings. Conversely, NCCI and individual insurers have no authority to approve or disapprove rate filings; rather, they are under a statutory mandate to file such proposals," the court said.
The court also rejected Fee's public-records claims.