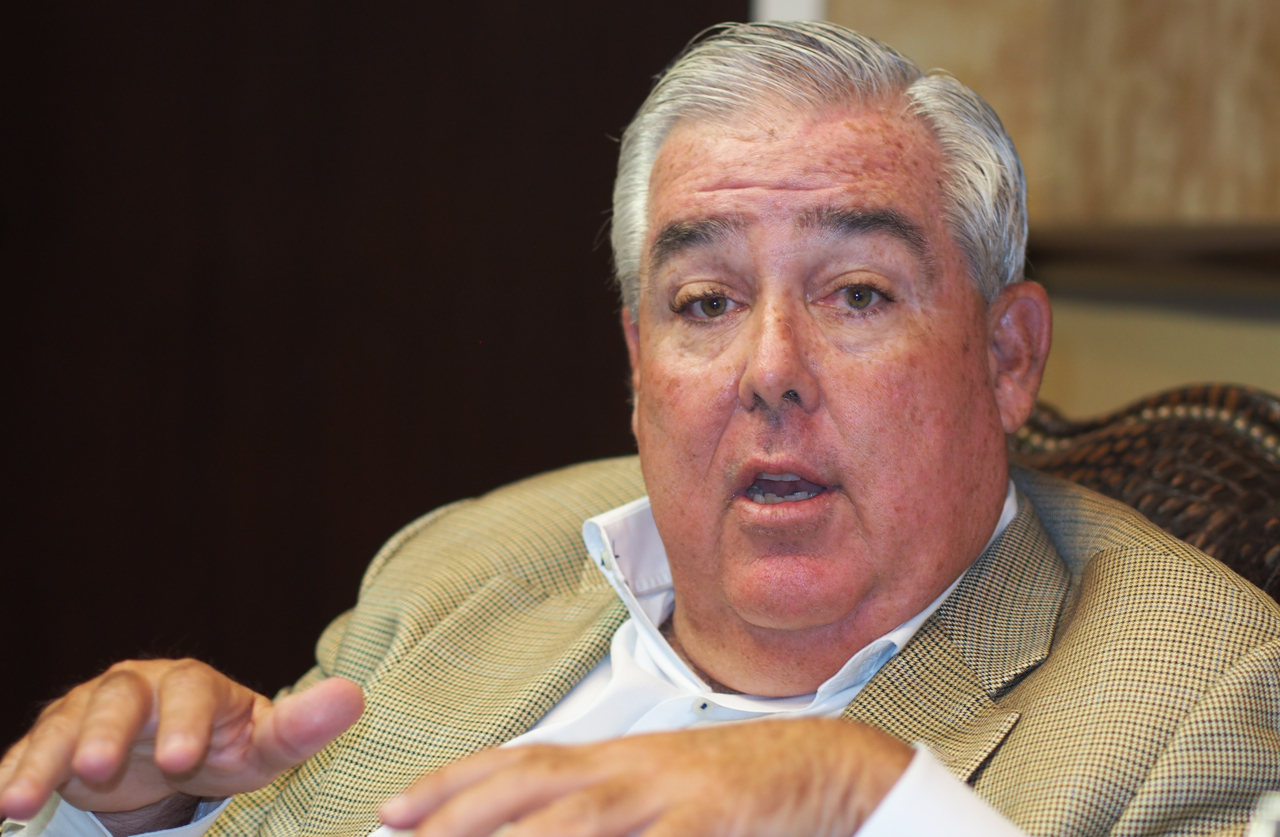 The he-said, he-said-what? between medical marijuana proponents Ben Pollara and John Morgan has captivated political aficionados during the epilogue phase of the 2017 Legislative Session.
On Friday night, the Legislature killed HB 1397, a bill to enact the medical marijuana amendment approved by 71 percent of voters in November. Morgan, who spearheaded and bankrolled much of Amendment 2 in both 2014 and 2016, puts blame for the bill's failures squarely on Pollara's shoulders.
"Ben Pollara fucked the patients," Morgan told FloridaPolitics.com bluntly Saturday morning. "The person who strengthened the cartels (the seven existing licenses permitted to cultivate and distribute medical marijuana in Florida and opposed Florida for Care as the Legislature debated implementing Amendment 2) the most is Ben Pollara."
In a subsequent interview with POLITICO Florida, Morgan continued to dish out blame. In addition to Pollara, Morgan also blames lobbyists Tracy and Frank Mayernick for the medical marijuana legislation going up in smoke.
"I blame [Joe] Negron, and I blame the Mayernicks for this. And Ben hired the Mayernicks," Morgan said. "You lie down with dogs, you get up with fleas."
It's that criticism of the Mayernicks where Morgan really crossed the line.
Lobbyists are not the issue. Rarely, if ever, are they the issue.
Some bills pass. Many bills die. Lobbyists play a role in this process. But what lobbyists do — what the Mayernicks do — is not a "lay down with dogs, get up with fleas" situation.
Morgan should know better. He is a lawyer. Doubtless, he (or lawyers in his firm) have argued for clients they know to be guilty or wrong. But advocating for them does not make the lawyers guilty or wrong.
As with lawyering, lobbyists are not guilty by association.
And that's if you begin with the erroneous presumption that the Mayernicks did anything other than advocate for their clients' position at their clients' instruction.
"It is disingenuous for anyone involved in this issue to suggest that one group or any lobbyists were able to stop this legislation, in fact, anyone following this process closely knows that both chambers struggled all session to reach agreement on many other major policy issues," Mayernick told POLITICO Florida in a statement. "Our hope from day one and continues to be that the legislature implements legislation that will ensure access coupled with low prices, variety and a quality product to suffering patients."
I asked Mayernick, a soft-spoken but intense veteran of The Process, if he wanted to respond to Morgan's comments. He didn't. Not because he's afraid of going toe-to-toe with a heavyweight like Morgan, but because it's not he or his wife's style to peacock about what they do.
There is probably no boutique firm closer to Senate President Joe Negron than The Mayernick Group. While this has brought the firm many new clients, it's also brought its share of criticism and jealousy.
This comes with the territory.
I'm also not sure if it was best for The Mayernick Group to represent Arizona Facilities Supply, a prospective licensee, before the Legislature while repping Florida For Care. That may not have been a direct conflict of interest, but critics of The Mayernick Group will suggest it's bad optics.
Still, what Morgan said is out of line. It's really an attack on the entire lobbying profession.
The reality is, even though the bill failed, it would never have got as far as it did without the Mayernicks. Even the Mayernick's critics will concede that.
Fortunately for the Mayernicks, Morgan has had so much so to say lately that the value of his comments has deflated like Venezuelan currency.
He'd do better to talk more about something he knows better, like mesothelioma or slip-and-falls.