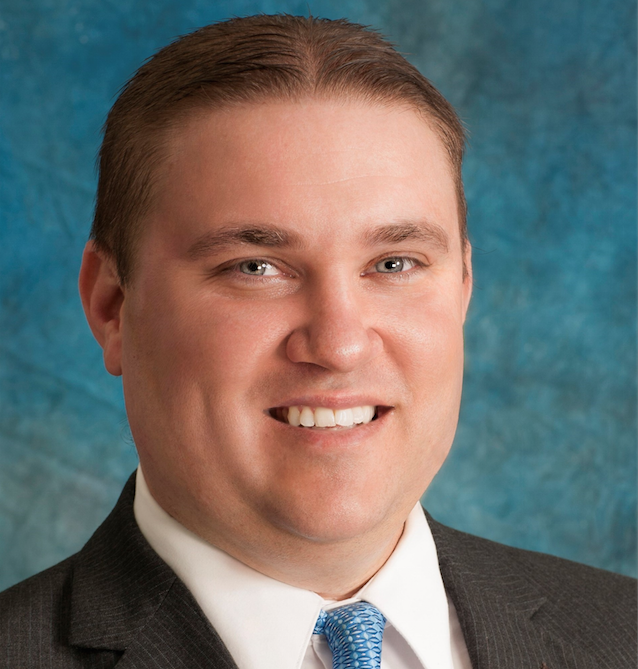 Republican Bobby Olszewski has grabbed another endorsement – former House Speaker Steve Crisafulli – in his campaign to win election in Florida House District 44, now heading for a special election this summer with the resignation of incumbent state Rep. Eric Eisnaugle of Windermere.
His endorsements, which include numerous local officials from west Orange County, and his fundraising, which brought in $21,000 last month, may be hedging not against current opponents so much as against other Republicans contemplating jumping into the now short race.
No special election dates have been set yet, but an announcement from the Florida Division of Elections, through Gov. Rick Scott, is expected to set a primary in mid-summer and a general election soon after, creating the opportunity for a quick campaign.
Among those considering jumping in are former Republican Orange County Commissioner Scott Boyd and Republican personal injury lawyer Will McBride, who finished second in a four-way Republican primary for the U.S. Senate in 2006.
Also being discussed in Orange County as considering runs for HD 44 is Rich Maladecki, president of the Central Florida Hotel & Lodging Association, though he also is said to have decided to not run. . Maladecki was not available Wednesday to comment.
A special election is sure to drive down turnout, unless Democrats can deliver on their promise to mobilize their forces this summer in HD 44, covering much of western Orange County. And in a district that favors Republicans by about 8 percent, it's likely to be a district the Republicans can count on.
One Democrat, Orlando businessman Paul Chandler, has entered the race. Another Republican has entered, Dr. Usha Jain, though she said she is largely running for the opportunity to express her desire for reform in politics. Chandler reported raising $695 in April, and spent $549 of it on campaign promotion. Jain has not raised any money.
Boyd, who left the county commission last year after being term limited with eight years in, said he is following matters closely and "strongly considering it," but has made no decisions. Boyd's former District 1 seat on the Orange County Commission includes most of HD 44. He has campaigned and won there twice.
McBride also ran but aborted a campaign for House District 27 primary last year, when the dominos affect of U.S. Sen. Marco Rubio's decision to seek re-election pushed state Rep. David Santiago to jump in late, to seek re-election.
McBride, who maintains homes in both Orange Park, allowing for the HD 27 run last year, and in Windermere, in HD 44, said he has retained his campaign team from his 2016 run, and is discussing the special election prospect with them, and with potential donors.
"I'm strongly considering it at this point," he said.
Money might not be an issue for McBride, who founded a law firm with offices in Orlando, Kissimmee, Tampa, and five other states. In the 2016 race, he lent his own campaign $250,000, though the campaign paid $172,000 of that back to him after he withdrew from the contest.
Endorsements are where Olszewski, a former Winter Garden commissioner who ran for Orange County Commission last year, might have to build a firewall.
Crisafulli joined several dozen Olszewski endorsements, including those of Apopka Mayor Joe Kilsheimer, Ocoee Mayor Rusty Johnson, Windermere Mayor Gary Bruhn, and Winter Garden Mayor John Rees.
Today, State House candidate Robert "Bobby" Olszewski announced the endorsement of Central Florida leader and former Speaker of the House, Steve Crisafulli.
"As a former Speaker, I know firsthand just how important it is that local communities have strong and conservative representation in the Florida House and that is why I'm proud to support my friend Bobby Olszewski for State House District 44," Crisafulli said in a news release issued by Olszewski's campaign. "Bobby O has proven to be a tireless and dedicated servant for Winter Garden and West Orange County. He will serve the community he loves with dedication and distinction and I'm happy to endorse his candidacy."