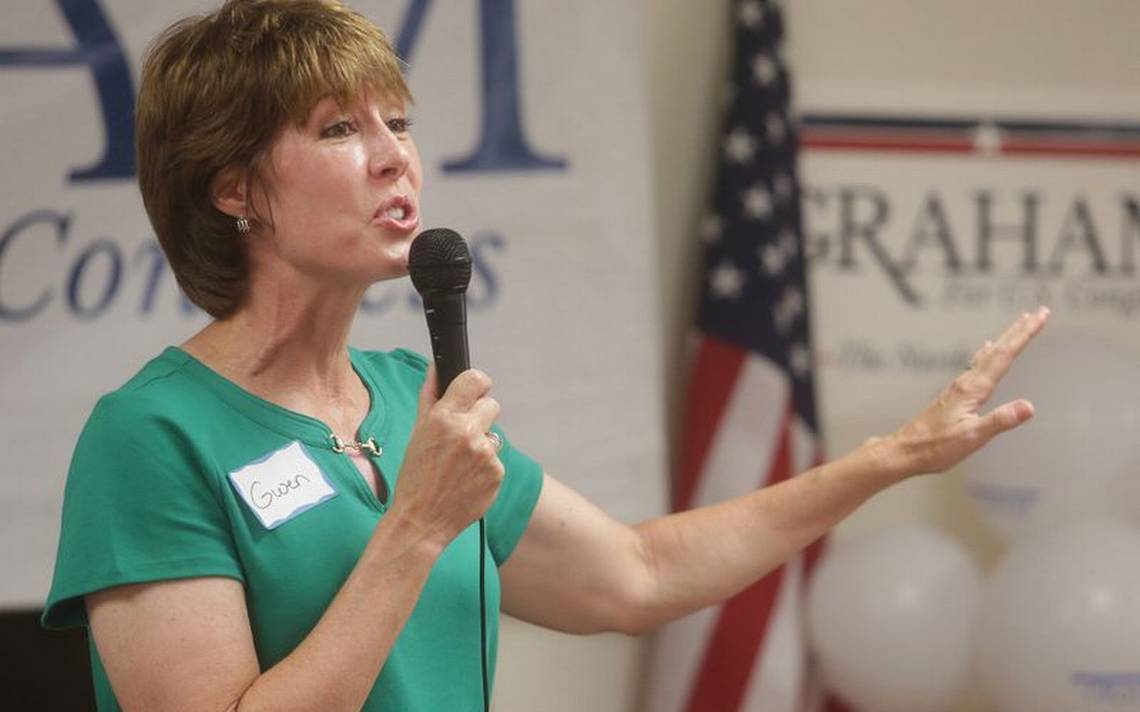 Gwen Graham is out with her first campaign video, highlighting recent Workdays and her 2018 gubernatorial launch.
"My love for Florida runs deep, but my patience, my patience for inaction in the state I love has run out," Graham says in the video over scenes of her announcement speech and Workdays across Florida teaching, installing solar panels and restoring wetlands.
Graham, the former congresswoman from Tallahassee, formally announced her 2018 run on May 2. Since then, she's been traveling the state participating in Workdays and meeting with Floridians.
"I really could care less about the title of governor. I would prefer always to be just Gwen," she says in the video. "But what I do care about is being in a position where I can make a difference for Floridians and the state that I love so much. But I still just want everyone to call me Gwen."
Graham, who is the daughter of former senator and Gov. Bob Graham, faces Tallahassee Mayor Andrew Gillum and Orlando businessman Chris King in the Democratic primary. Miami Beach Mayor Philip Levine and Orlando attorney John Morgan are both believed to be considering a run.
On the Republican side, Agriculture Commissioner Adam Putnam officially launched his campaign Wednesday. Sen. Jack Latvala and House Speaker Richard Corcoran are also believed to be considering a run.