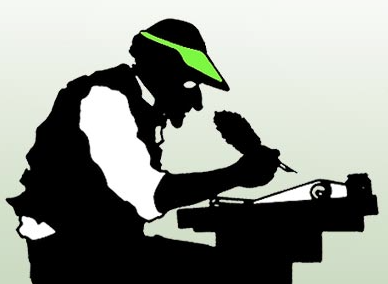 FloridaPolitics.com received three honors in the Society of Professional Journalists' Green Eyeshade Awards, highlighting the best journalism of 2016 throughout 10 states of the southeast United States.
Martin Dyckman received a second-place award for online serious commentary for his columns exploring the problems with Florida's death penalty laws.
Jim Rosica received a third-place award for online business reporting for his stories on gambling in Florida.
Scott Powers received a third-place award for online political reporting for his stories on Central Florida politics.
The Green Eyeshade Awards, open to journalists from West Virginia through Louisiana, received more than 900 entries for awards that included breakouts for newspapers, magazines, television, radio, and online reporting, and for student journalists.
FloridaPolitics.com publisher Peter Schorsch hailed the awards as a breakthrough for his organization, in its first foray into journalism competitions.
"I would have never thought when I launched my local political blog that one day we would be competing with the major traditional news organizations, especially in categories like business reporting," Schorsch said.
In Dyckman's category, online serious commentary, the first place award went to Mary C. Curtis, a North Carolina journalist, for her columns published in Roll Call, The Undefeated, The Root and NPR. Andre Perry, a Louisiana journalist writing for The Hechinger Report, took third.
In Rosica's category, online business reporting, Charles Elmore of the Palm Beach Post took the top honor, and Tom Hudson, of WLRN Public Radio and Television in South Florida, took second.
In Powers' category, online political reporting, the WLRN staff took first place, and the Florida Center for Investigative Reporting took second.
The other top online awards winners were:
The Palm Beach Post won first place in the online digital media presentation.
Treasure Coast Newspapers/TCPalm.com won first place for online deadline reporting.
The Chattanooga Times Free Press won first place awards in both online non-deadline reporting and online investigative reporting.
Memphis Magazine won first place for the best online blog.
Alabama Media Group won first place for both online sports reporting and online sports commentary.
WLRN, WUSF of Tampa and WMFE of Orlando jointly won first place for online specialty site.
The Tampa Bay Times' PolitiFact won first place for online public service journalism.
The Florida Center for Investigative Reporting won first place in online videography.