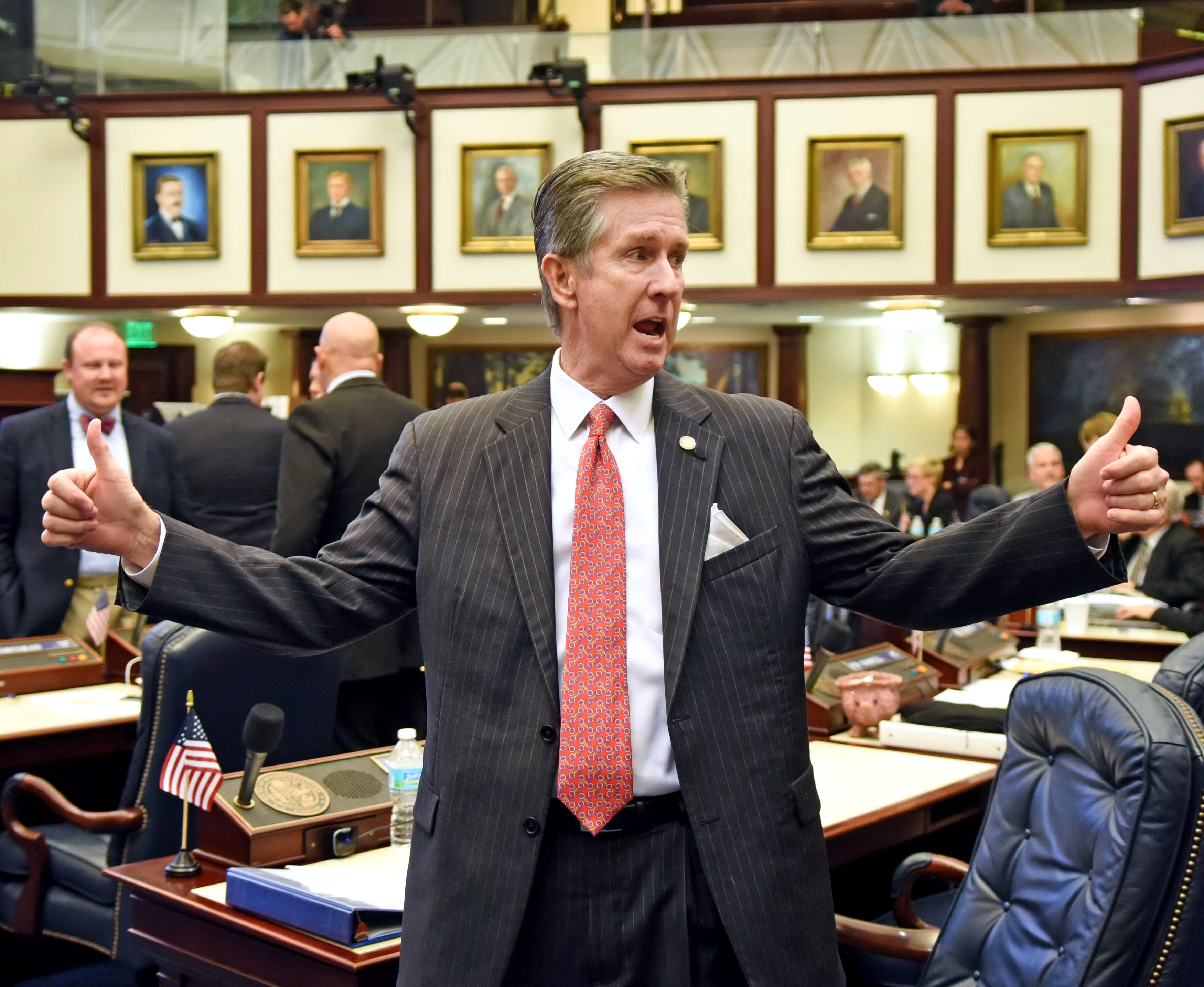 Contributions for candidates in the race to replace House District 71's Jim Boyd topped $115,000 for April.
Will Robinson, a Bradenton Republican, bested Sarasota Republican James Buchanan for the month, pulling in a whopping $97,600 to Buchanan's $15,300, records show. And Bradenton Democrat Randy Cooper put up $2,210.
Boyd, a Bradenton Republican, is term-limited, having been first elected in 2010.
Buchanan is the son of five-term U.S. Rep. Vern Buchanan. The younger Buchanan founded James Buchanan Realty after graduating from Florida State University with degrees in finance and entrepreneurship.
Robinson, an attorney at Blalock Walters law firm, kicked off his election effort by lending his campaign $100,000 in February.
Cooper is a civil engineer with a degree from the University of South Florida and served 11 years with the Florida National Guard. He's also  a volunteer firefighter in Hillsborough County.