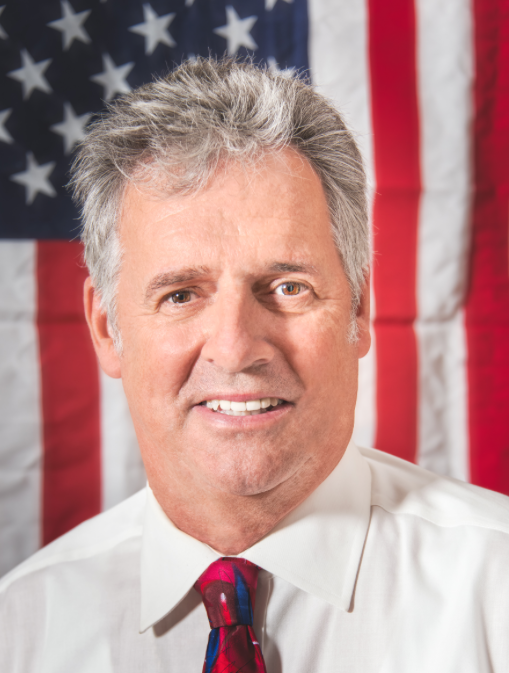 Republican congressional candidate Wayne Liebnitzky called out Democratic U.S. Rep. Darren Soto by charging that a tweet the congressman sent using the hashtag "BananaRepublicans" is divisive and beneath the office.
On Wednesday, Soto, of Florida's 9th Congressional District, covering parts of Orange, Osceola and Polk counties, tweeted criticism of President Donald Trump's firing of FBI Director James Comey that declared "#Trump & #BananaRepublicans are destroying our democracy. Need #IndependentProseuctor to investigate #RussianHacking."

In a Facebook post responding, and then in an interview, Liebnitzky, who lost to Soto last November and is seeking a rematch in 2018, said he should be ashamed of using a reference insulting Republicans in the district.
"Is calling the Republican Party the '#BananaRepublic' professional and the way that an elected official should be carrying himself? Last time I check U.S. Rep Darren Soto, some of your constituents are Republicans," he wrote. He ended his own post with the hashtag #politicsasusual.
In an interview, Liebnitzky said the country needs someone who fights against partisan rancor, not someone who fosters it.
"Once you represent people, you've got to say this partisan politics is horrible," Liebnitzky said. "It has gotten worse."
Soto responded Thursday by explaining his reference was to those Republicans in power who are standing behind or staying silent on the controversial firing of Comey.
"President Trump firing someone investigating his office was akin to a dictator from a third world country," Soto said. "And so that term was used specifically to highlight the outrageous nature of firing the man who is investigating you."
Last updated on May 11, 2017