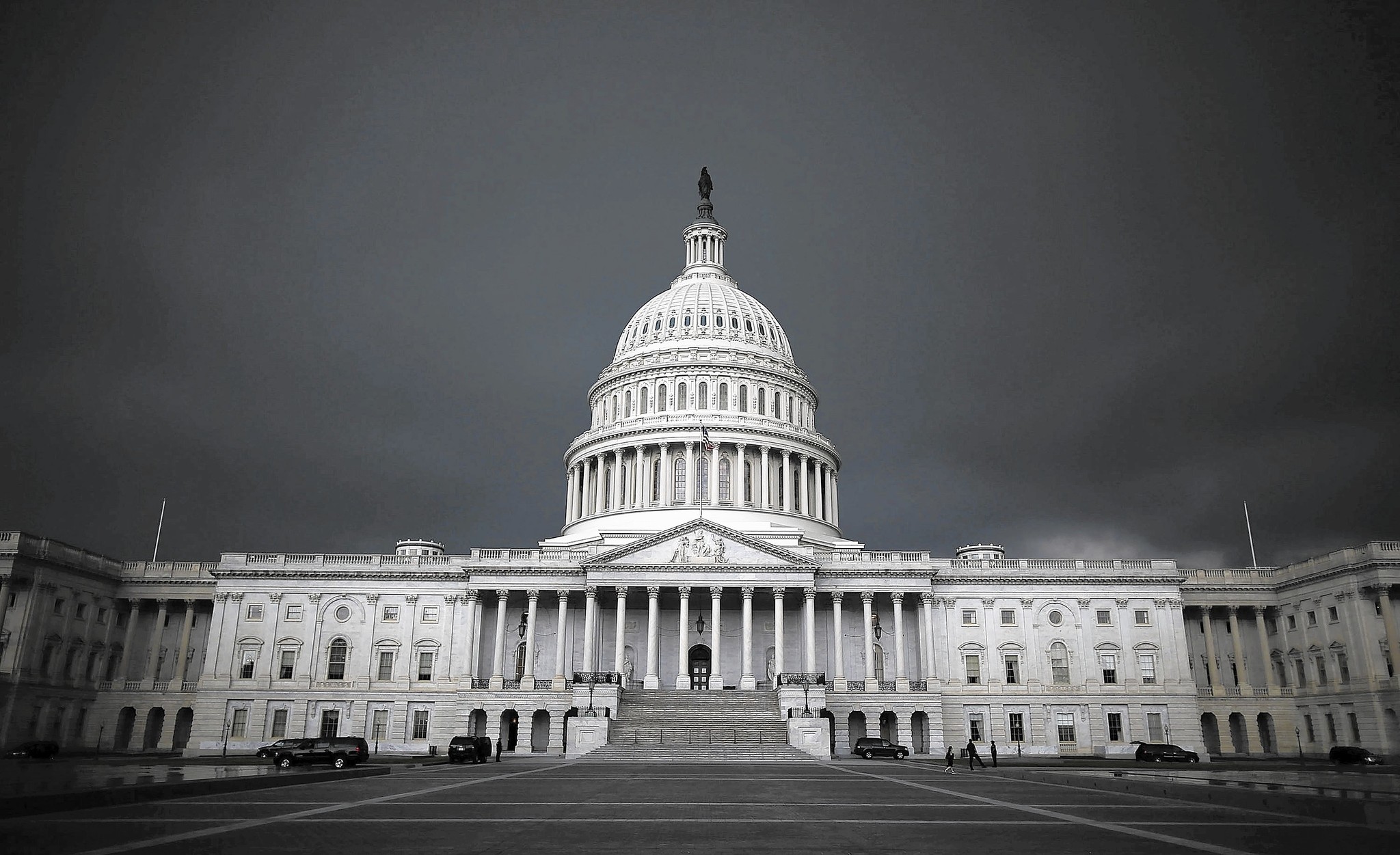 A lot of Florida's Democratic members of Congress are responding with stunned disbelief to news reports — and President Donald Trump's Tuesday morning tweet — that he shared classified, highly sensitive ISIS information with Russian diplomats last week, calling the prospect inexcusable and demanding details.
Republican U.S. Reps. Ileana Ros-Lehtinen of Miami and Mario Diaz-Balart also denounced the events, while most other Republican members from Florida have yet to react Tuesday morning to Monday evenings' news, and Trump's tweet essentially acknowledging the information exchange.
On the other hand, Republican U.S. Rep. Bill Posey of Rockledge argued that if the concerns are real and serious, the sources who brought the story forward need to be taking their concerns to Congress, not offering unnamed source tips to the media.
"The President has the authority to make decisions regarding our national security and work with other nations to combat international terrorism," Posey stated. "It's time for these unnamed sources to come forward and inform Congress and the public of any specific allegations."
After reports first in The Washington Post and then other major media outlets, Trump responded Tuesday morning with two tweets stating, "As President I wanted to share with Russia (at an openly scheduled W.H. meeting) which I have the absolute right to do, facts pertaining …" and "… to terrorism and airline flight safety. Humanitarian reasons, plus I want Russia to greatly step up their fight against ISIS & terrorism."
Essentially The Washington Post and others had reported that Trump told the Russian officials about intelligence it had gathered on ISIS in Syria, from third-party sources that presumably would not want that information shared with the Russians, who are not aligned with the United States in the multisided Syrian conflicts.
"If the story is true," began a statement from Democratic U.S. Sen. Bill Nelson.
"If these allegations are true," opened Democratic U.S. Rep. Val Demings of Orlando.
"If reports are accurate," surmised Democratic U.S. Rep. Ted Deutch of Boca Raton
"If true," started Democratic U.S. Rep. Debbie Wasserman Schultz of Weston.
"Putin and the Russian regime are dangerous players in the global arena," Diaz-Balart stated. "They are not our allies and cannot be trusted with sensitive, classified information."
Ros-Lehtinen spoke on CBS Miami, and then passed along her essential position in a tweet Tuesday morning: "No one should share classified information with nations like #Russia that have interests adverse to ours."
Democrats were no less direct, including those who caveated their statements in initial disbelief, calling for damage assessments and more.
And with later reports on Tuesday that the intelligence may have come from Israel, Deutch really let loose.
"It is shocking that President Trump shared classified information reportedly obtained by Israel with the Russians. Not only does this endanger Israel's intelligence network, but it puts highly sensitive information into the hands of Russia — a partner of Israel's enemies Syria, Iran, and its proxy Hezbollah," Deutch said. "Intelligence cooperation between the United States and Israel has always been a cornerstone of our relationship, and to jeopardize this while boasting to the Russians puts America's national security and Israel's security at serious risk."
"When you betray the trust of our allies and national security partners, it jeopardizes our safety and future intelligence sharing. As the former vice chairman of the House Permanent Select Committee on Intelligence, I can't stress enough how serious of a blunder this is," declared U.S. Rep. Alcee Hastings of Miramar. "It is imperative that Congress is given a full briefing on the extent of the damage that President Donald John Trump has caused in compromising highly classified code-word intelligence to the Russians."
"If the story is true, this is a serious breach of security and will have lasting and dangerous consequences for the U.S.," Nelson said.
"Trump betrays our country & allies when he leaks classified info to Russia," tweeted U.S. Rep. Darren Soto of Orlando.
"The news that the president gave highly classified information to the Russian foreign minister and Russian ambassador in the Oval Office is deeply, deeply disturbing. His actions are indefensible," declared U.S. Rep. Charlie Crist of St. Petersburg. "They delivered a self-inflicted wound to our national security, imperiling secret, sensitive operations overseas battling ISIS, putting the lives of our operatives in grave danger. Congress must exercise its oversight responsibilities immediately. The repercussions of the disclosure, and measures to prevent the President from repeating such a serious error, must be weighed."
"If these allegations are true, they are inexcusable and deserve immediate action from Congress. In leaking this kind of intelligence, the President would be putting lives in danger. Our allies need to know that they can trust us," Demings offered.
"As president, Trump has the right to declassify anything he wants, but that doesn't mean it's the right thing to do," offered U.S. Rep. Frederica Wilson of Miami Gardens. "Russia is not our friend, and the sooner he realizes that, the better off our country will be."
"If true, news reports indicate that President Trump compromised America's intelligence gathering operations and security, and possibly harmed a relationship with a key ally and put lives at risk," stated Wasserman Schultz. "His disclosure would be a gravely dangerous compromise of classified information with an adversary. Congress needs an immediate and full briefing on what damage has been done."
"If reports are accurate, President Trump revealed vital and highly classified information in the Oval Office to Putin's top officials. This reckless move jeopardizes our intelligence sources, exposes extremely sensitive information, and seriously calls into question our president's judgment," Deutch declared in his original statement, before the Israel report. "This dangerous behavior threatens our global alliances in the fight against terrorism and actually makes America less safe."
U.S. Rep. Al Lawson of Tallahassee posted on Facebook, "Reports of President Trump sharing highly sensitive information with Russian officials is extremely concerning. This underscores the need for a Special Prosecutor to investigate this administration's ties to Russia."
At a news conference Tuesday morning, U.S. Rep. Kathy Castor of Tampa said: "If it's true that President Trump shared classified information with one of our adversaries while they were invited into the Oval Office, it's simply outrageous and it undermines the ability of the United States of America to cooperate with our allies across the world, gathering intelligence. It undermines the effectiveness of the brave men and women in our intelligence agencies."
U.S. Rep. Stephanie Murphy of Winter Park, also sent out a tweet, stating, "If other nations can't trust us to keep shared classified info secret, then they will stop sharing it with us — making us less safe."
Murphy's campaign side had a lot more to say on the subject late Tuesday, in a fundraising email, demanding that transcripts of Trump's meeting with the Russians be sent to Congress for review:
"These leaks could put American lives in danger and no one — not even the President — should be given a free pass for this kind of reckless behavior. Nothing is more important than the safety and security of American citizens. Trump's leaks to the Russians put our national security at risk and endanger our relationships with key allies.
"In fact, The Associated Press is reporting that other countries may stop sharing intelligence that could prevent future terrorist attacks. As a former National Security specialist with one of the nation's top security clearances, Stephanie knows the importance of keeping classified information within the intelligence community.
"That's why she's taking Trump's leaks VERY seriously and calling for the immediate release of the meeting transcripts for Congressional review.
"Congress should at least have the same information the Russians now have in their possession. If our President put our nation in danger — we deserve to know."
The email then directs people to click on a link to send a message to Trump, but the link first sends visitors to a fundraising page for Murphy's 2018 re-election.