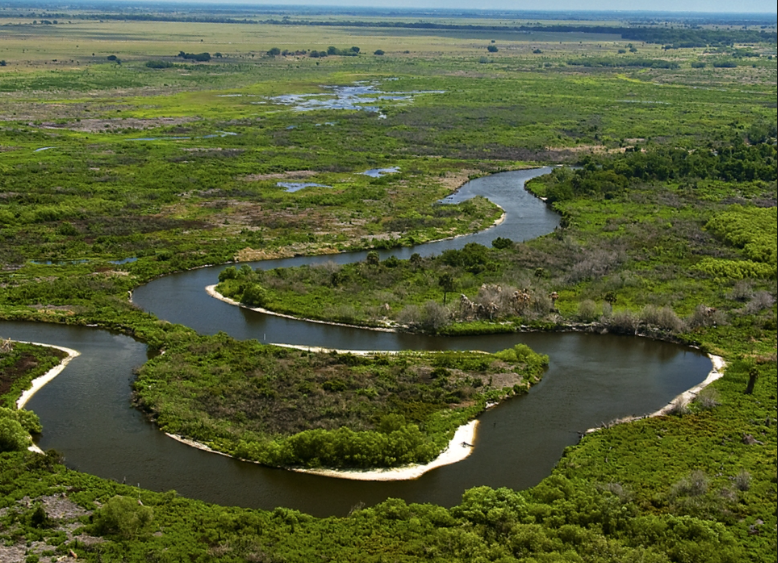 The Triple S Ranch lies 15 miles north of Lake Okeechobee — a 7,000-acre cattle operation, relatively untouched by development, within the recharge zone for the Kissimmee River.
Rare and endangered species, including a Florida panther, wander its streams and cypress swamps.
On Wednesday morning, aides to Gov. Rick Scott and the Cabinet will peruse a proposal to buy a conservation easement on 4,177 acres of the Okeechobee County property, for close to $7 million.
The deal is scheduled to go before Scott and the Cabinet on May 23.
"The property has been in the Scott Family since 1948 and is primarily improved pasture," according to a summary prepared for the governor and Cabinet.

"About one-fifth of the property supports natural upland vegetation, including scrub and mesic flatwoods, which are considered underrepresented communities on public lands in Florida. With the exception of the improved pasture, the property has remained in its natural state as acquired in 1948," the summary says.
The Florida Forest Service has rated the property Tier One for easement acquisition under the Rural & Family Lands Protection Program, intended to keep valuable agricultural lands free from intensive development — and also to protect historical and environmental treasures.
The state holds easements on close to 36,000 acres under the program.
Streams including Cow Creek, Gomez Creek, Quail Creek, and Telegraph Branch, which feed into the St. Lucie Estuary, run through the ranch.
"Other species that occur are bald eagles, gopher tortoise, Florida scrub Jay, indigo snakes, burrowing owls, and fox squirrel," the summary says.
The Smiths would retain title, but would be barred from developing the land, or exploiting any mineral wealth.
"Activities that affect the hydrology of the land or that detrimentally affect water conservation, erosion control, soil conservation, or fish and wildlife habitat," would be banned.
Also on the agenda is the $1.5 million state-federal purchase of an easement on 1,034 acres of the S.Y. Hartt Ranch in Highland County — another Tier One project. That deal would bring total state and federal easements on the property to 6,622 acres.
"S.Y. Hartt Ranch drains to Arbuckle Creek, which eventually flows into Lake Okeechobee. It is located within the Northern Everglades Watershed and the recharge range for the Kissimmee River Basin and contains freshwater marshes, oak hammocks, swamps, wet and dry prairies, cypress domes, improved pasture, and citrus," the summary says.