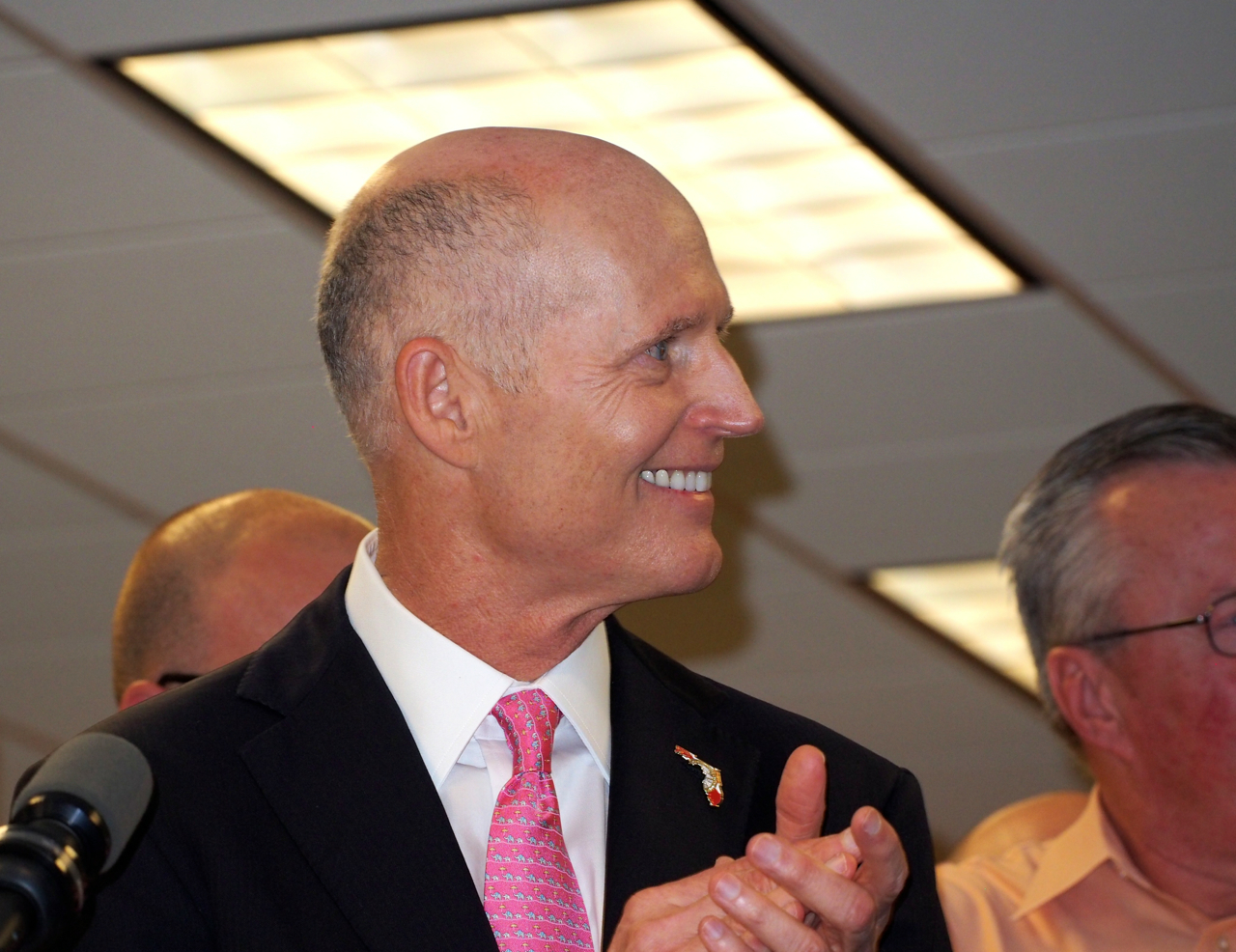 A Rick Scott press gaggle on the road typically lasts between five and ten minutes, and rarely offers deep insight into what's coming next from the Governor's Office.
Tuesday's gaggle in Jacksonville was no exception to that rule, with less-than-clarifying answers to questions regarding who the next chief of staff will be, who the next CFO will be, his disposition on his successor as Governor, and legislation from Tallahassee that he may or may not veto.
When asked about the hot rumors for Chief of Staff and CFO (Jackie Schutz and Pat Neal, respectively), Scott wasn't in any hurry to show his hold cards … remarkable especially as Schutz stood inside the gaggle.
"On the CFO, I'll make the right decision at the time there is an opening. In regard to chief of staff, I'll be making that announcement soon," Scott said.
Soon apparently was minutes later, via email.
Governor Scott said in a statement: "Jackie has been on my team since my first year in office and has done a great job leading my communications efforts and conveying my vision of Florida as the best destination for families and businesses. Along with her work on my communications team, Jackie was an integral part of my reelection efforts and has continued to be a trusted advisor in all aspects of implementing our agenda for Florida. I have full confidence that she will do an outstanding job as my Chief of Staff."
On the race for Governor, we asked Scott his dispensation on a potential GOP primary donnybrook between Adam Putnam and Rep. Ron DeSantis.
"There's going to be a lot of people. It's a great job. If you care about people, it's the right job to have. I hope the next Governor is somebody who's going to focus on jobs. It's the most important thing," Scott said.