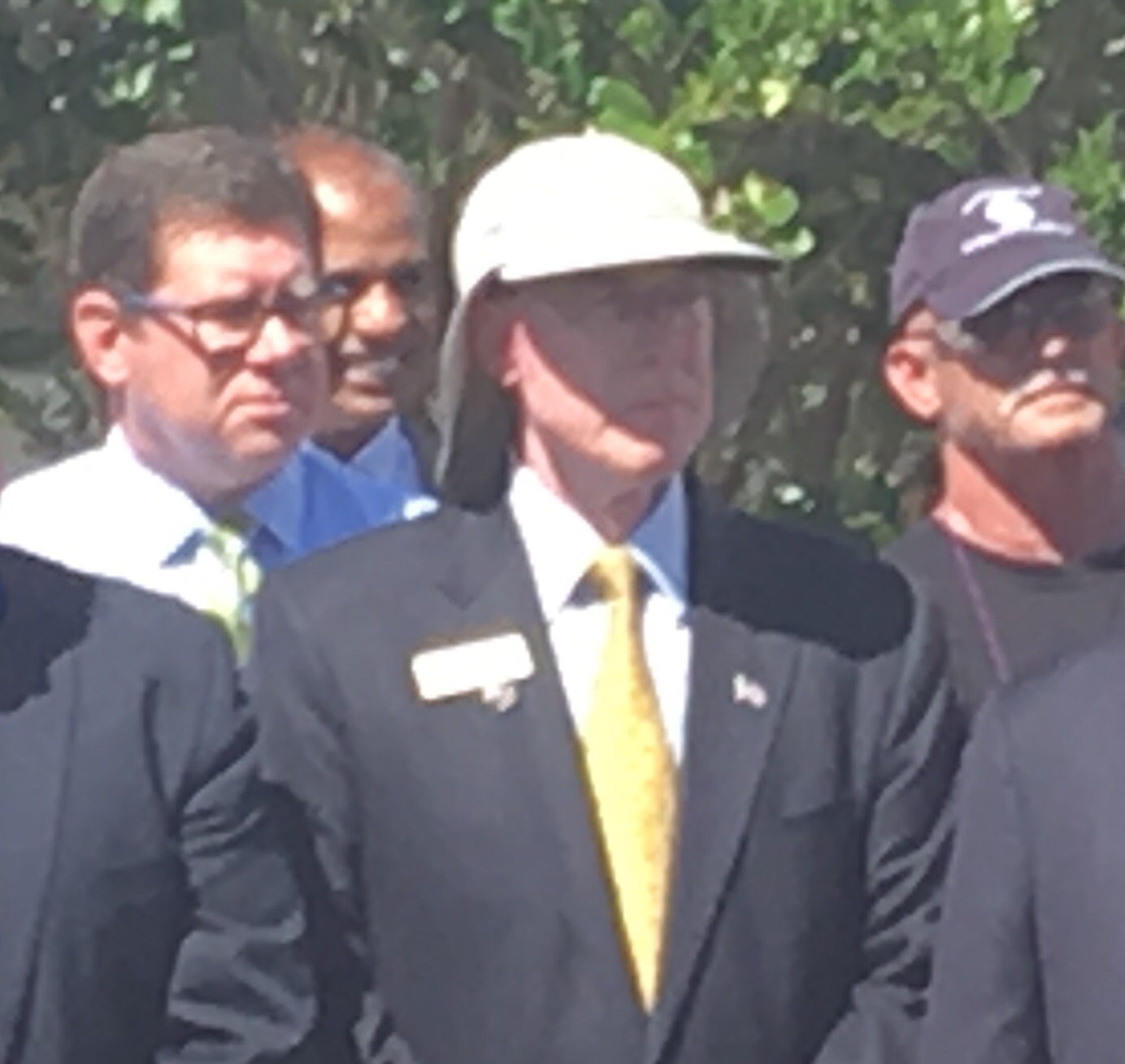 Shots were fired across the bow of the Duval County Legislative Delegation Tuesday by Jacksonville City Councilman Matt Schellenberg.
In the Florida Times-Union, Schellenberg said the "meek and mild" delegation brought home "crumbs … a huge disappointment."
He also said the delegation kowtowed to House leadership rather than bringing home the bacon, taking specific issue with the expanded Homestead Exemption — which could take $27M out of Jacksonville's general fund in upcoming budgets.
Schellenberg on Tuesday amplified his comments to us.
"I think they could have done a better job," Schellenberg said. "They shouldn't always do what leadership says."
Schellenberg, who had flirted with a run for State House in 2016, made a dig at the current representative, Jason Fischer in comments also.
"The people of Mandarin deserve someone who is going to finish the job — unlike Jason Fischer," Schellenberg said.
When asked about rumors that Schellenberg may be looking at a primary challenge against Fischer, the Councilman didn't completely rule it out though.
At an event Tuesday in Jacksonville, we caught up with two State Senators and Mayor Lenny Curry, each of whom took issue with Schellenberg's premise.
Sen. Audrey Gibson, calling Schellenberg a "friend," said his premise was "laughable."
Gibson noted that Schellenberg came to Tallahassee multiple times during the session, including more than one visit to her office.
Regarding Schellenbergian claims that not enough was brought home. Gibson noted that — perhaps — Schellenberg "wasn't familiar with the process."
Sen. Aaron Bean, who noted that he also had met with Schellenberg in Tallahassee during the session, also essentially said the Jacksonville City Councilman was out of his depth.
"We had one of the best sessions in history," Bean said, suggesting that Schellenberg's pique was rooted in a pet issue not being addressed.
Jacksonville Mayor Lenny Curry, who has been consistent in advocating for the local and regional delegations, did so again when we asked him.
"My relationship with the delegation is solid," Curry said, including the regional delegation with the Duval legislators.
"Things we have listed as priorities are real wins," Curry said, noting "big wins" last cycle also.
Meanwhile, Rep. Jason Fischer had his own comments for Schellenberg.
"Clearly Councilman Schellenberg and I disagree on many issues such as my support for tax cuts while he is in favor of more government spending. I sponsored legislation that was fiscally prudent and he's sponsored legislation to raise his own pay and extend his own term limit. This lack of respect for taxpayers hard earned money is why people are tired of career politicians."
And people say letters to the editor don't get results! Expect Schellenberg to get special attention in whatever his next election might be … in 2018 or beyond.