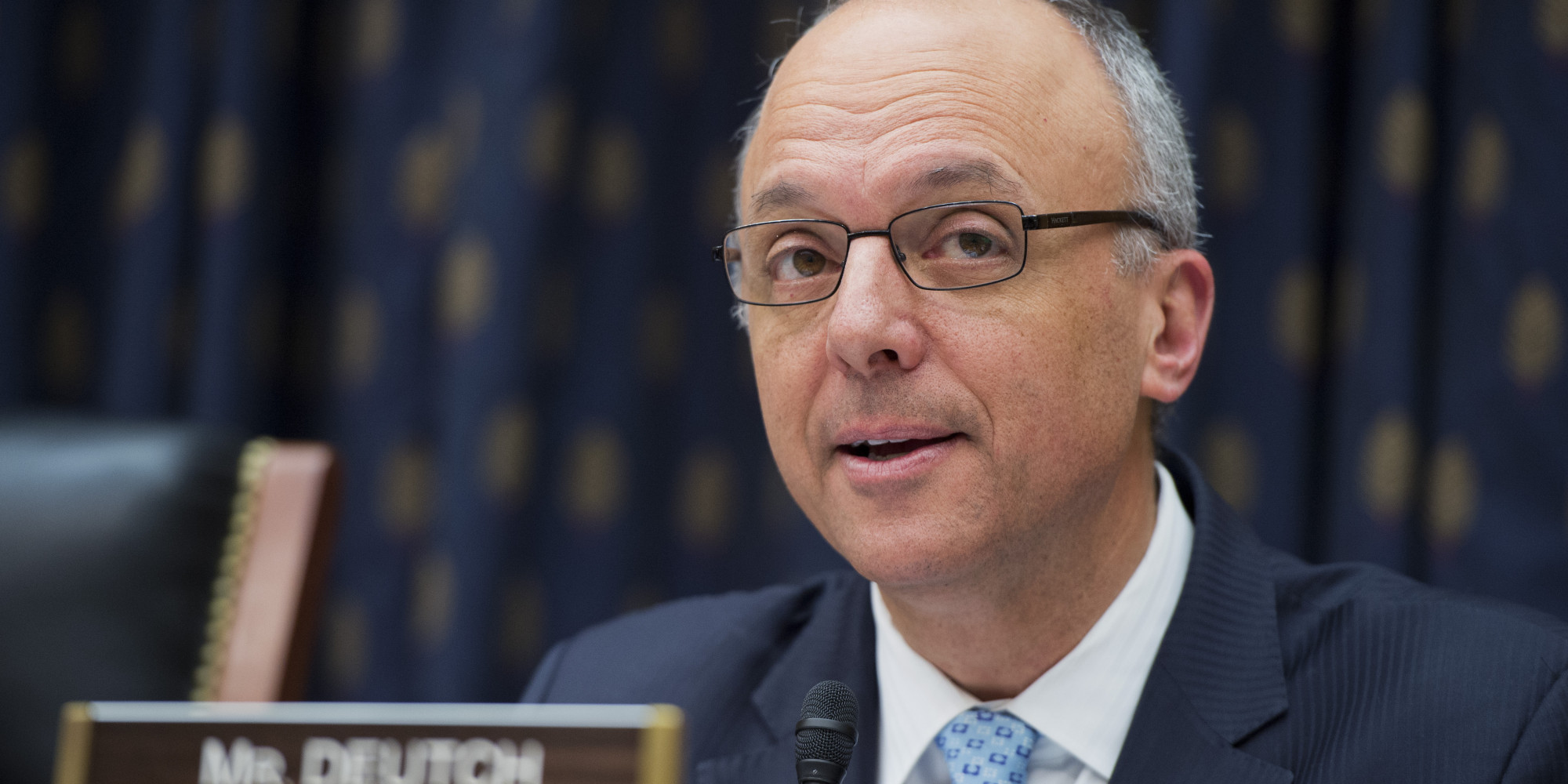 Congressman Ted Deutch is sponsoring legislation to close an ethics loophole in the appointment process for high-ranking government officials.
The Conflicts from Political Fundraising Act would require nominees to disclose whether they have solicited or contributed funds for political purposes to 527 political action committees, or tax-exempt groups formed under sections 501(c)(4) or 501(c)(6) of the tax code.
"The level of big money political activity by Trump cabinet nominees was outrageous, but somehow we weren't allowed to see exactly who they were working for and how much money they were flooding our elections with," said Deutch, a Boca Raton Democrat, on a conference call Thursday.
Deutch said the bill would put the onus on executive branch level appointees to provide information about their political activity, information that he says the Senate and the public should know in assessing such nominees.
"We need these disclosures to ensure that agency heads and others won't put their political connections above the interests of the American people," Deutch said.
Rhode Island Senator Sheldon Whitehouse has introduced a companion bill in the Senate. He brought up the case of EPA Administrator Scott Pruitt, who on behalf of the Republican Attorney Generals Association, ran the Rule of Law Defense Fund.
"Though his entire advise-and-consent process, although we asked question after question about this, he never gave a candid answer, nor did our Republican friends make any effort to require him to give a candid answer," Whitehouse said. "He knew perfectly well he was going to be jammed through, so we now have an EPA administrator in place who raised probably millions of dollars in dark money that ran through his Rule of Law Defense Fund enterprise. He knows who gave him that money. They know who gave him that money.  That is a hole that has to be closed in the system for reporting conflicts of interest of federal appointments."
New Mexico Democratic Tom Udall is also a sponsor of the bill in the Senate. He says the only way to truly correct some of the vast problems with money in politics is to overturn the Citizens United Supreme Court decision.
Under current law, a presidential nominee must disclose their personal financial information to the Office of Government Ethics to highlight and address any potential conflicts of interest. However, the nominees are not required to release information about their political solicitations or contributions, which may also create risks or appearance of conflicts of interest. For example, if a nominee asked a corporation for a $1,000,000 contribution to a political action committee before his appointment, they should disclose that and be disqualified from participating in any decisions involving that corporation.
The legislation would apply to Senate confirmed nominees, special government employees, non-career senior executive service, and Schedule C political employees. It would require those people to disclose their campaign contributions and solicitations.
A fact sheet on the bill can be found here.