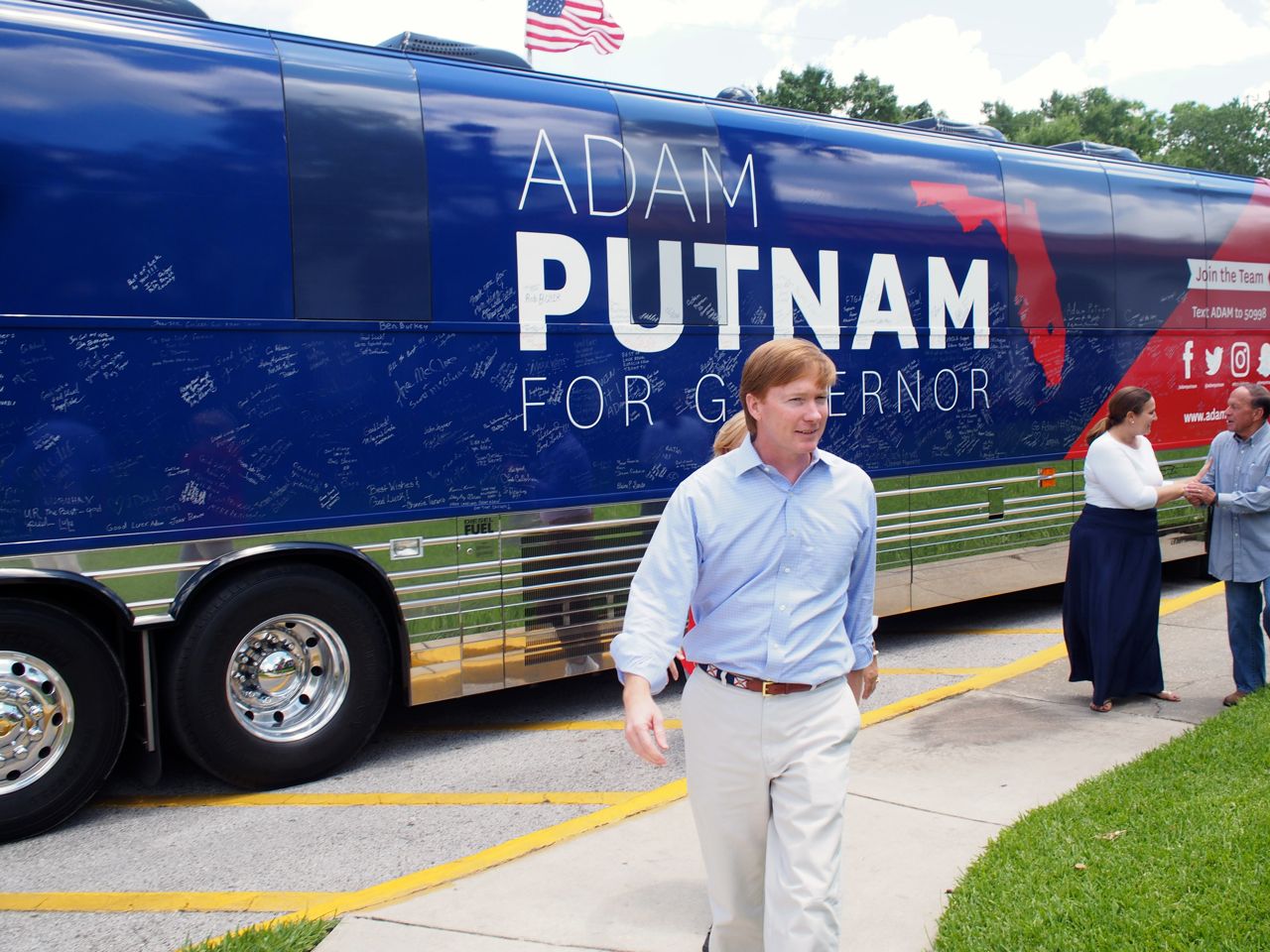 Adam Putnam has now spent a week on the road after his launching a 10-day, 22-city bus tour through Florida, kicking off his bid for governor.
So far, the campaign says the response has been "overwhelmingly positive."
The state's Agriculture Commissioner, in a series of "Up & Adam" events, has met with a wide variety of residents, grassroots supporters, small businesses, veterans, and first responders through the state.
As proof of the success of Putnam's launch, the campaign offers some impressive (and a few lighthearted) numbers racked up during the first week of the tour:
— 2,161: Miles traveled on bus tour thus far
— 2,063: Number of attendees to May 10 announcement in Bartow
— 1,881: Number of bus tour stop attendees who committed to vote for Putnam thus far
— 1,007: Number of bus tour stop attendees who signed up to volunteer thus far
— 160: Average number of attendees per bus tour stop
— 100: Silver Sharpies purchased for supporters to sign the bus
— 99: Silver Sharpies out of ink [Campaign Note: Buy more Sharpies at the next stop!]
— 53: Cups of coffee brewed on campaign bus
— 17: Cities visited on the bus tour thus far
— 7: Days spent on the bus tour thus far
— 5: Cities left on the bus tour
— 3: Days left on the bus tour
The tour will continue through the Panhandle in Panama City, Pensacola, Destin and Graceville. The bus tour concludes Saturday at a BBQ in O'Brien. Details, photos and more information is at AdamPutnam.com.