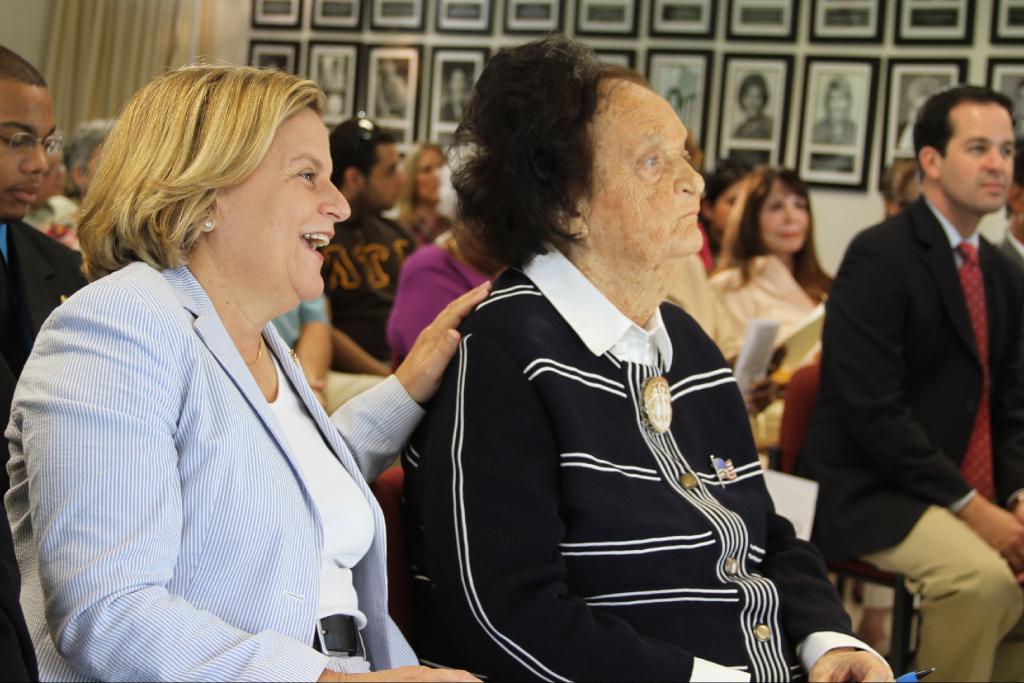 In 1960s Dade County, men who were privileged to be newspaper columnists could — and did — mock "women's libbers" like Roxcy Bolton in the pages of the Miami Herald. Department stores could — and did — have fancy private dining rooms open only to men. Banks could — and did — deny credit cards and loans to women who did not have a husband or father willing to co-sign. If police and prosecutors thought about rape at all, they thought of it as a property crime against the man to whom the victim "belonged."
That's just how it was, and how it might still be, but for Bolton, who died last week in Coral Gables at age 90.
Bolton was Florida's First Feminist and a one-woman consciousness-raising group. She managed to stay happily married to her lawyer husband and raised four children while raising hell about indignities and injustices that others ignored. In a land before drive-thru burger joints, Bolton cooked up food for the family and her special firebrand of advocacy in the kitchen that doubled as her Situation Room.
Bolton outlasted the Herald guy who dismissed her as a "doll" with "silly ideas." It took three Herald reporters to catalogue her long list of lifetime achievements in an obituary that made the front page.
Before Bolton, Florida had no battered women's shelters, and there was no rape crisis center in the entire country. After years of personally assisting women in distress, Bolton founded Women in Distress, which continues to operate in Broward County. The rape crisis center she founded at Miami's Jackson Memorial Hospital was christened in 1993 as the Roxcy Bolton Rape Treatment Center, and has treated thousands of victims spanning an age range from two weeks to 98 years.
Bolton's passing reminds us that Florida continues to have a disgraceful backlog of untested rape kits. It would be a fitting memorial and tribute, at long last, to #EndTheBacklog.