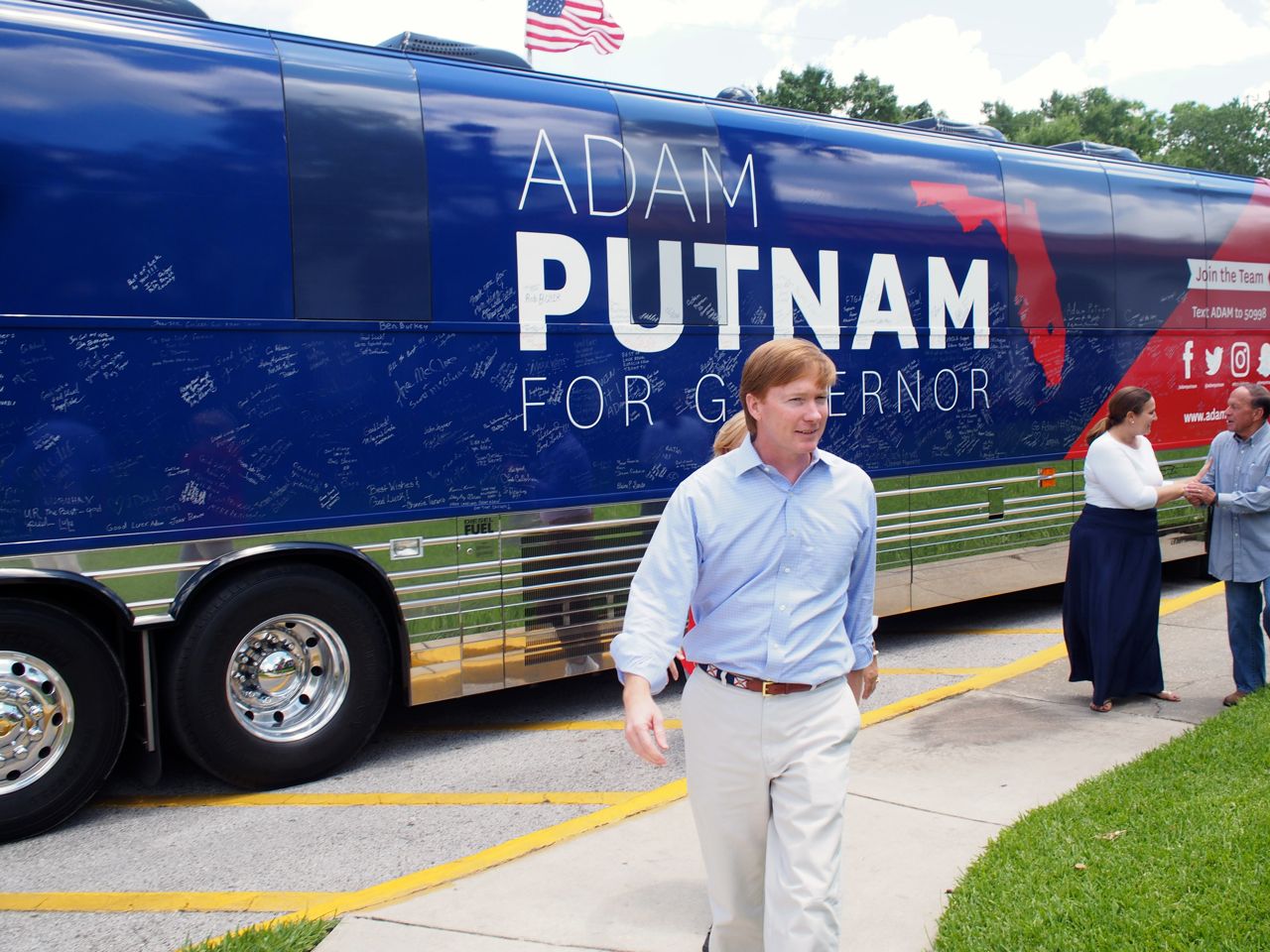 Commissioner of Agriculture Adam Putnam suggested that the departure of two key aides from his campaign for governor was no big deal.
"You're always adjusting and modifying as you move forward," Putnam said, adding that he wished both ex-staffers well.
Speaking to reporters following Tuesday's Cabinet meeting, Putnam emphasized the crowds at his campaign stops thus far.
"We had a fantastic launch — 2000 people in downtown Bartow; a minimum of 22 stops across the state. You missed a good barbecue in the big city of O'Brien, where we had 630 people," he said.
"This is a grass-roots movement, and I'm very excited about the team that we have, and I wish the team members who have moved on to other things the very best."
Campaign manager Kristin Davison was relieved of her duties Monday. Political director Jared Small also exited the campaign.
In other news, Putnam criticized a controversial education conforming bill the Legislature approved in an extended session, but stopped short of calling for Gov. Rick Scott to veto it.
"I have concerns about the way that bill, along with much of the budget, was fashioned completely in the dark and behind closed doors — to the point that, not only the public, but many of the members who were asked to vote on it were unaware of all the different things that were taped together at the last second and then shoved into the pipeline," he said.
"Vetoing the entire budget is probably a blunt-force instrument. But there are wide latitudes within the line-item veto that is the executive's prerogative that I think is the way to go."