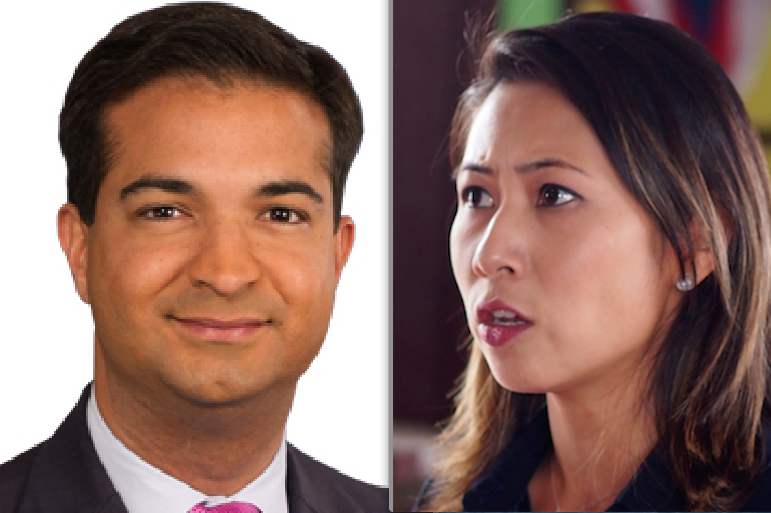 A new congressional caucus has been formed aimed at millennials with two Floridians, Republican U.S. Rep. Carlos Curbelo of Kendall, and Democratic U.S. Rep. Stephanie Murphy of Winter Park, among the leaders.
Curbelo and Democratic U.S. Rep. Kyrsten Sinema of Arizona will be co-chairs of the newly-announced "Future Caucus," and Murphy and Republican U.S. Rep. Mike Gallagher of Wisconsin will serve as co-vice chairs.
The caucus was organized by the Millennial Action Project, which says it to to create a bipartisan block of young lawmakers, under the age of 45, to focus on next-generation leadership and policy issues.
The organization also is arranging state-level "Future Caucuses" in state legislatures, including Florida's, with Democratic state Sen. Lauren Book, Republican state Sen. Anitere Flores, Republican state Rep. Holly Raschein and Democratic state Rep. Sean Shaw all serving as co-chairs.
"I'm excited to be co-chairing the Future Caucus with my friend and colleague Representative Sinema," Curbelo said in a press release from Millennial Action Project, and forwarded by his office. "I look forward to working together and building consensus on issues important to our generation and finding opportunities for legislative initiatives. We will do everything we can to make sure America's youth is a priority in the 115th Congress."
"Young Americans in our country are facing a unique set of challenges that require a new approach to problem solving," Murphy said in a statement released by her office. "I am proud to be part of this bipartisan group of legislators and look forward to working with them to overcome the obstacles of future generations, like student debt, climate change and access to well-paying jobs and affordable housing."
The release states that Curbelo, 37, and Sinema, 40, backed by Murphy, 38, and Gallagher, 33, will seek to lead a national movement of young elected officials breaking through partisan gridlock to re-establish political cooperation and create meaningful progress in government.
They are to focus on issues millennials care about, including student loan debt relief, veterans' employment, and entrepreneurship, according to the release.
"These leaders are countering the notion that Congress is no longer functional, and I can proudly say that the Future Caucus members give us hope for the well-being of our democratic institutions," said Steven Olikara, President and Co-Founder of Millennial Action Project.