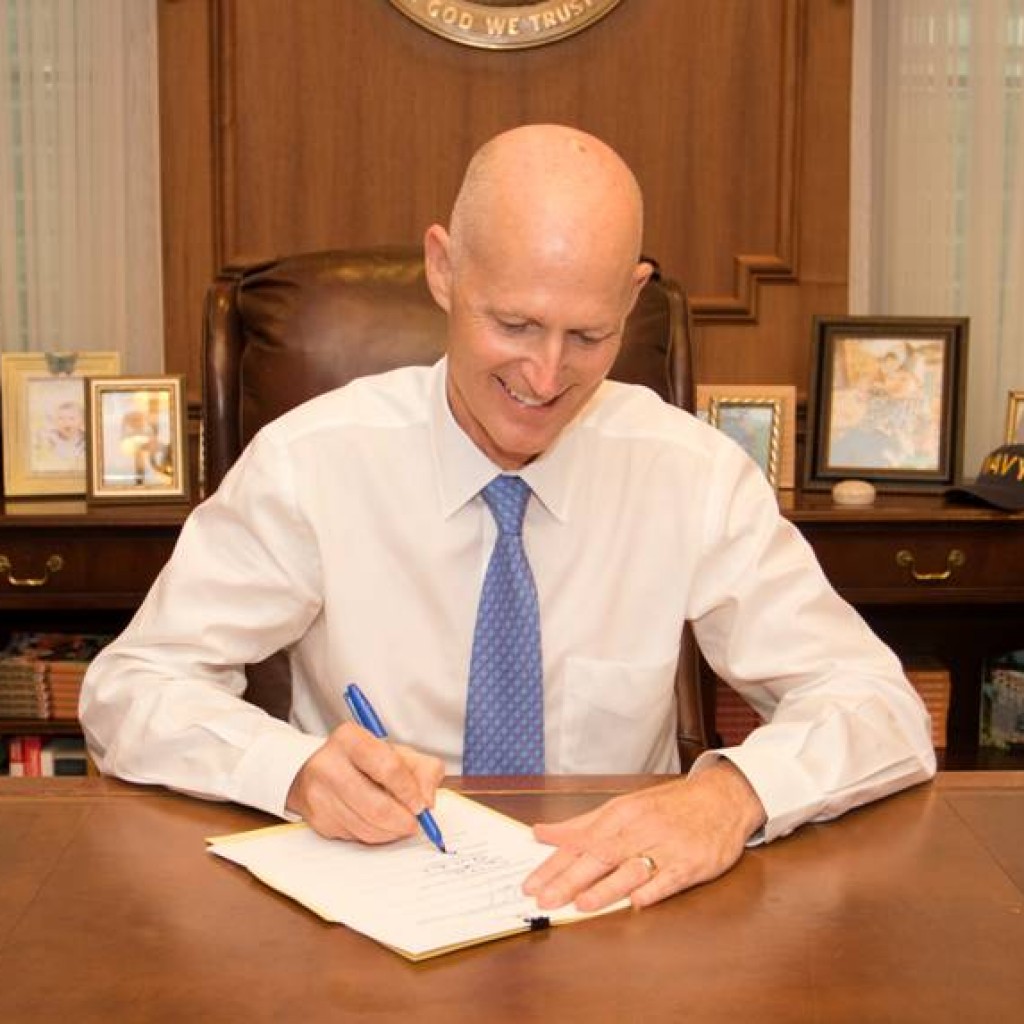 Foster families will get free annual passes to Florida state parks under a bill signed into law by Gov. Rick Scott on Wednesday.
Sponsored by Rep. Larry Lee in the House and Sen. Aaron Bean in the Senate, the new law provides families who operate a licensed family foster home free family annual passes and a discount on base campsite fees at Florida State Parks. Families who adopt children with special needs would be eligible to receive a one-time family annual entrance pass to the Florida State Parks.
It also requires the Division of Recreation and Parks to work with the Department of Children and Families to identify the types of documentation needed to establish eligibility for discounts.
The law requires the division to continue to partner with DCF to promote foster care and the adoption of children with special needs through events held during National Foster Care Month and National Adoption Month.
The law goes into effect on July 1.
The bill was one of 16 the governor signed into law on Wednesday. The Naples Republican also signed a claims bill to compensate Victor Barahona $3.75 million in an abuse case that took the life of his sister, Nubia.
He also signed into law a bill (HB 711) that would reduce registration fees for recreational vessels equipped with an emergency position-indicating radio beacon or where the owner owns a personal locator beacon.
Lawmakers in 2016 reduced registration fees for boat owners with the emergency radio beacon or personal locator. That fee reduction, however, was applicable for vessels registered between July 1, 2016 and June 30.
The new law further lowers the fees, and removes the repeal of the vessel registration discounts.
"Just two years ago, we suffered the heartbreaking loss of two teenagers after sailing from the Jupiter Inlet," said Scott in a statement. "This important legislation encourages the use of safety measures to ensure this kind of tragedy never happens again. I'm proud to continue our efforts to keep Florida's families and visitors safe by signing HB 711 today."
The new fee reduction goes into effect July 1, 2017.
The governor also signed into law:
— SB 80, which requires judges to award attorney fees if they find an agency broke the public records law and a "requestor" gave five days' notice before filing suit.
 — HB 7041, a bill dealing with the Department of Business and Professional Regulation fees
— SB 818, a bill dealing with timeshares
— SB 852, a bill dealing with human trafficking
— SB 884, a bill that codifies a prohibition against shark finning established by the Florida Fish and Wildlife Conservation Commission
— SB 886, a public records exemption bill
— SB 1020, a bill dealing with collective bargaining impasses
— HB 1233, a bill making it easier for cottage food operations to sell and accept payment for goods over the internet
— HB 7045, a bill dealing with the OGSR/reports of Unclaimed Property
— HB 7067, A Review Under the Open Government Sunset Review Act, and
— HB 7107, the homestead exemption implementation