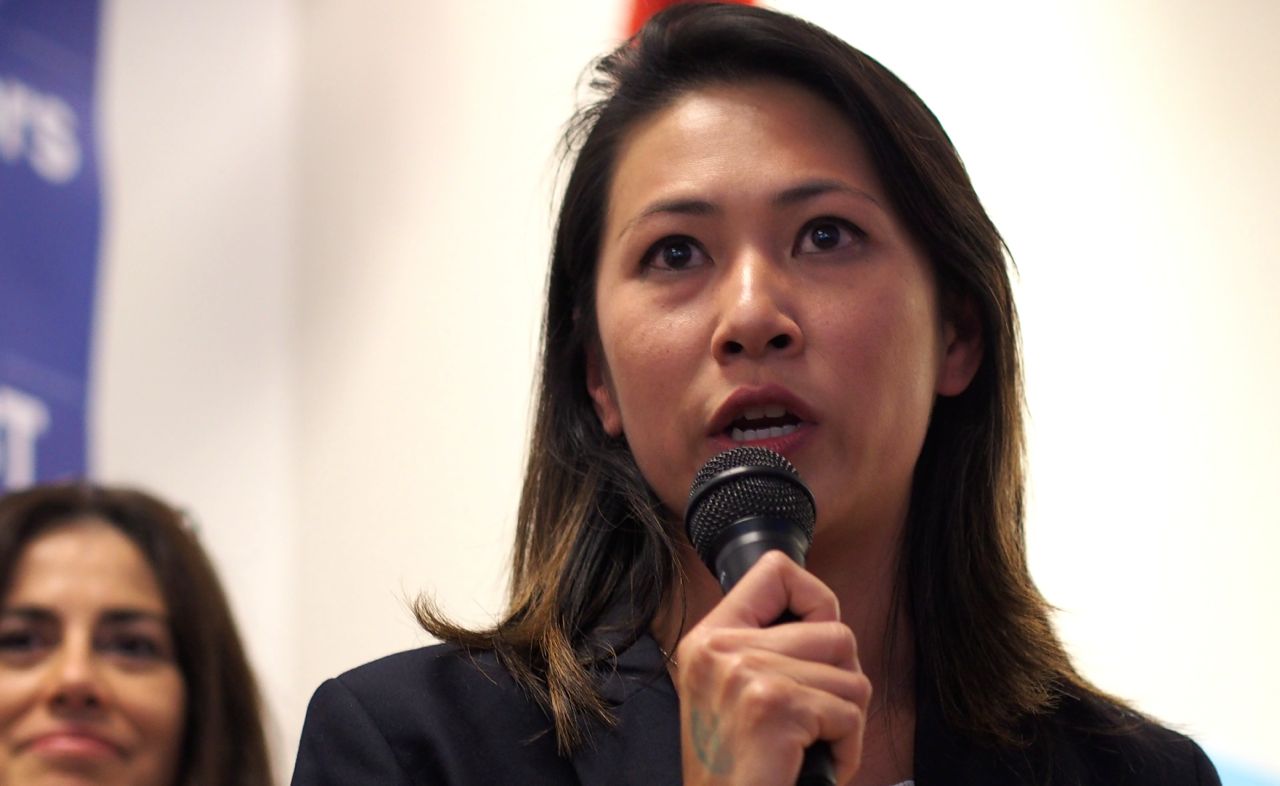 Democratic U.S. Rep. Stephanie Murphy wants to make sure that if a president or any other high official in the administration casually passes along classified intelligence to a country the United States is not happy with, he'll have to tell Congress about it.
Murphy, from Winter Park, announced Wednesday afternoon she has introduced the Prevention Oversight of Intelligence Sharing with Enemies Act.
It would require the president to promptly notify the House and Senate Intelligence Committees if someone in the administration "intentionally or inadvertently discloses Top Secret information to government officials of nations that sponsor terrorism or, like Russia, are subject to U.S. economic sanctions."
The bill and a press release announcing it make no specific mention of reports of President Donald Trump seemingly casually shared ISIS intelligence with Russian officials during a meeting earlier this month.
Yet Murphy, who serves on the House Armed Services Committee and who has intelligence analysis background as a former U.S. Department of Defense analyst, made her ire clear.
"As a former national security specialist in the Pentagon, I've seen the damage our adversaries can inflict when they gain access to our classified information," she stated in a news release. "When U.S. intelligence falls into the wrong hands, it puts our service members, intelligence operatives, and diplomats at risk and undermines our national security interests around the world.
"Additionally, our allies are unlikely to share highly-sensitive intelligence if they lose confidence in our ability to protect such information," she continued. "My bill will enable Congress to assess any damage, conduct appropriate oversight, and keep our country safe whenever classified information is intentionally or inadvertently disclosed."
It's not the first time Murphy has introduced a bill taking a swipe at Trump's national security and intelligence handling, nor is it the first time the freshman congresswoman has taken on those issues outside of trump.
Earlier she introduced the Protect the National Security Council from Political Interference Act, gained 183 cosponsors and helped generated a groundswell of public support for Steve Bannon's removal from the National Security Council.
She also introduced a bill to create an inter-agency unit to oversee intelligence about North Korea, and another that would create a defense commission to deal with security and stability in the Asia-Pacific region.