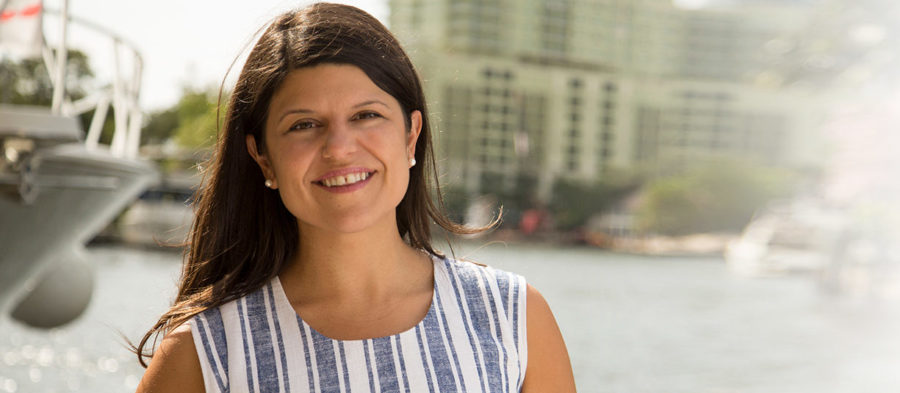 Emma Collum is jumping into the race to replace Rep. George Moraitis.
Collum, the founder of Women's March FL and the national head of field operations for the National Committee of Women's March, announced Thursday she was running in House District 93.
"Over the last year, my work on both Women's March FL and the National Committee of Women's Marches has brought a new sense of purpose and resolve to fight for the things I believe in," said Collum in a statement. "Part of the lesson of those marches is to channel our anger and disappointment about government into movements and change. I'm excited to take this straight to Tallahassee."
An early organizer of the Women's March, Collum played a key role in getting thousands upon thousands of Floridians to Washington, D.C. and regional marches. She is currently the executive director of the twenty-chapter statewide group, as well as a field director for the national organization.
"Activism has been a part of my entire life. I know what it means to be broke, where you are one health scare or car repair away from catastrophe," she said. "Now, as an attorney, I also know the challenges of small to medium sized businesses that need good policies to survive. Our platform can't simply be anti-Trump or anti-Scott. It has to be rooted in the specific things affecting our communities and local businesses."
Collum currently serves as in-house counsel for JL Audio, a family owned business in South Florida. Prior to joining JL Audio, she worked at an attorney at a New York City law firm.
Collum is the third Democrat to throw her hat in the race to replace Moriatis, a Fort Lauderdale Republican who can't run again because of term limits. Jonathon May and Stephanie April Myers have also announced their runs.