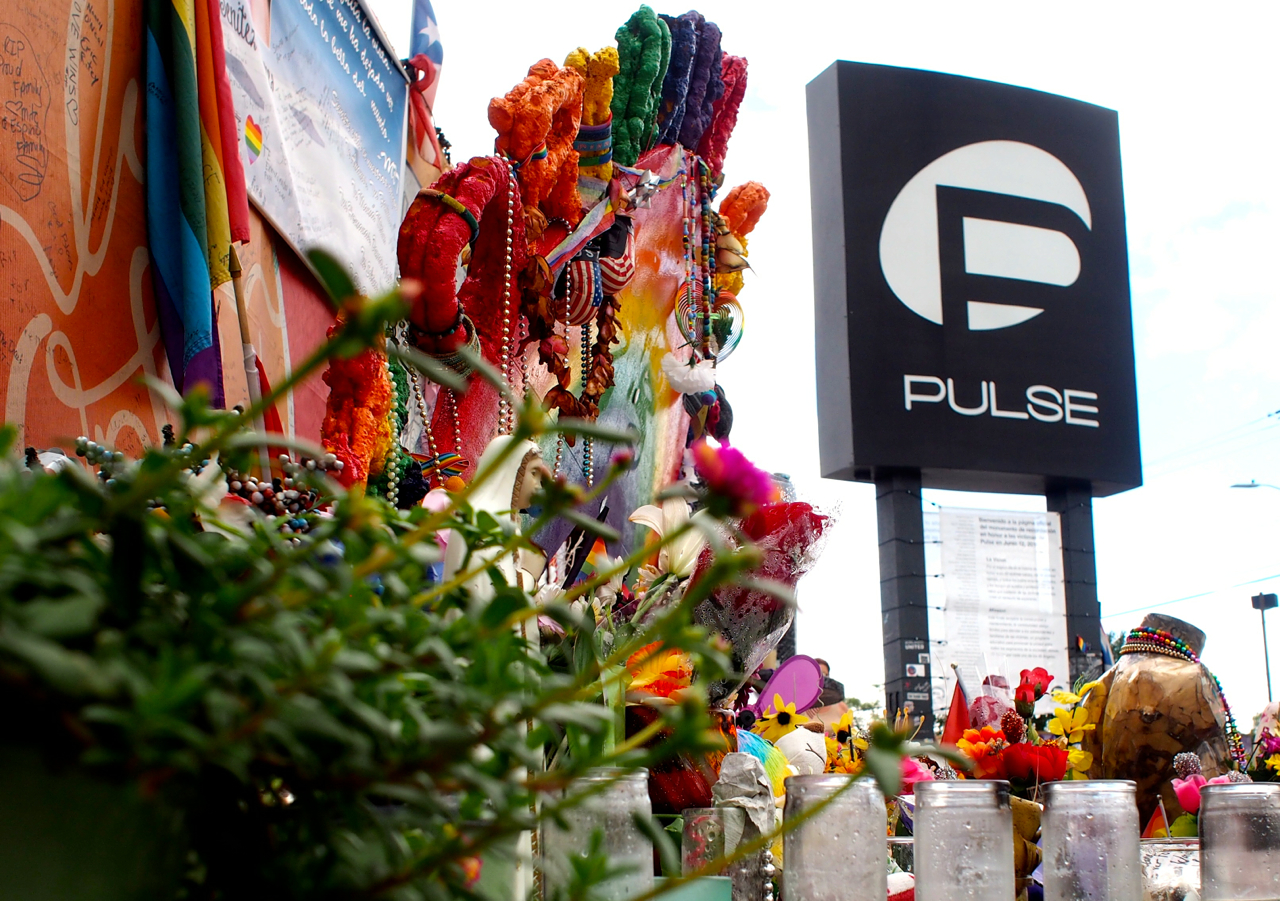 The shock, horror, and a community's pain have not eased in the year since Orlando's Pulse massacre and people still come, still in total disbelief, asking, "Why?"
The trauma of the nation's worst-ever mass shooting, on Latino night at Orlando's popular gay nightclub, is blood-deep among the survivors, and the families and friends of the 49 who were murdered and 53 who were left for dead yet survived, in the early morning hours of June 12, 2016; and for the police, deputies, firefighters, paramedics, doctors, nurses and all others who lived that day, and every day, since inside the calamity.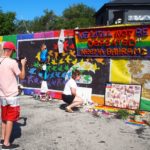 On Monday bells will toll. At 1 a.m., Pulse owner Barbara Poma will lead a private memorial at the club to the 49 killed. At 10 a.m. Orange County will unfurl the Sea-to-Sea Rainbow Flag section, and the Orange County Regional History Center will open its One Orlando exhibit of Pulse memorabilia. From 11 a.m. to 1 p.m. a large memorial service will be held at the Pulse nightclub. At 7 p.m. the whole community is invited to a remembrance ceremony at Lake Eola Park. At 10 p.m. a final private memorial will be held at Pulse.
For most of the rest of Central Florida, and by extension countless of people throughout the country, the world, the Pulse massacre remains the cold, hard slap that changed consciousness. You didn't have to be there, you didn't have to know someone who was, to be part of what has become OrlandoUnited.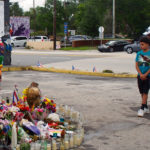 Many still stop by the club to wander among its makeshift memorials. For them, too, the specter of abomination still haunts in Orlando.
"Why?"
"Why?" asked Joseph Moore, visiting Pulse during an Orlando vacation from Nashville.
The question has officially been answered. Shooter Omar Mateen, apparently suffering from mental illness, harboring a great hatred of gays, and, at least in the end, professing loyalty to ISIS, bought guns, went to Pulse and killed, wounded, and brought down more anguish than anyone could imagine. But that doesn't answer the broader question that still haunts. Why is this even possible?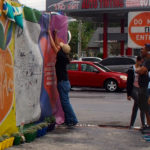 "It was shocking, to know that something like this could happen so close to your house," said Jose Torres of Orlando. "In my wildest dream I could never imagine that something like this could happen here in Orlando.
"There's a lot of hatred, not only of the gay community but through everybody, we have hatred of race, of religion," Torres said. So, I mean it's scary that the United States that we have such diverse culture, that in 2017 we're still living with this type of hatred for each other."
"It's just an unthinkable thing, to have that kind thing happen here," said Matthew Garnetti of Orlando.
"I just don't know how people can do that to other people," said Sal Alvarez of Los Angeles, who was in Orlando with his family for a vacation, took the family first to Pulse. "We all have different beliefs and lifestyles. I think we can all learn something, to not judge, to accept people for who they are, no matter what they believe in, or their lifestyle."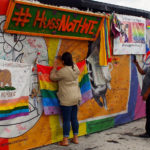 "Sadness. It makes me cry. I'm crying. It just hurts to know that this happened," said another out-of-town visitor, Kaytiame Rottler of Lafayette, Ind., "It raises questions: Why people do what they do, and what possesses them? Everyone is human, no matter what they look like or who they love."
Arnsley Cortes's brother was at Pulse the night of June 11, 2016, but left before the shooting started. She paid her respects to Pulse late last week.
"When I see it, it feels like all the people that are so mean to one another, with everything going on," she said. "For some reason they find a way to hurt others. And it's not right."