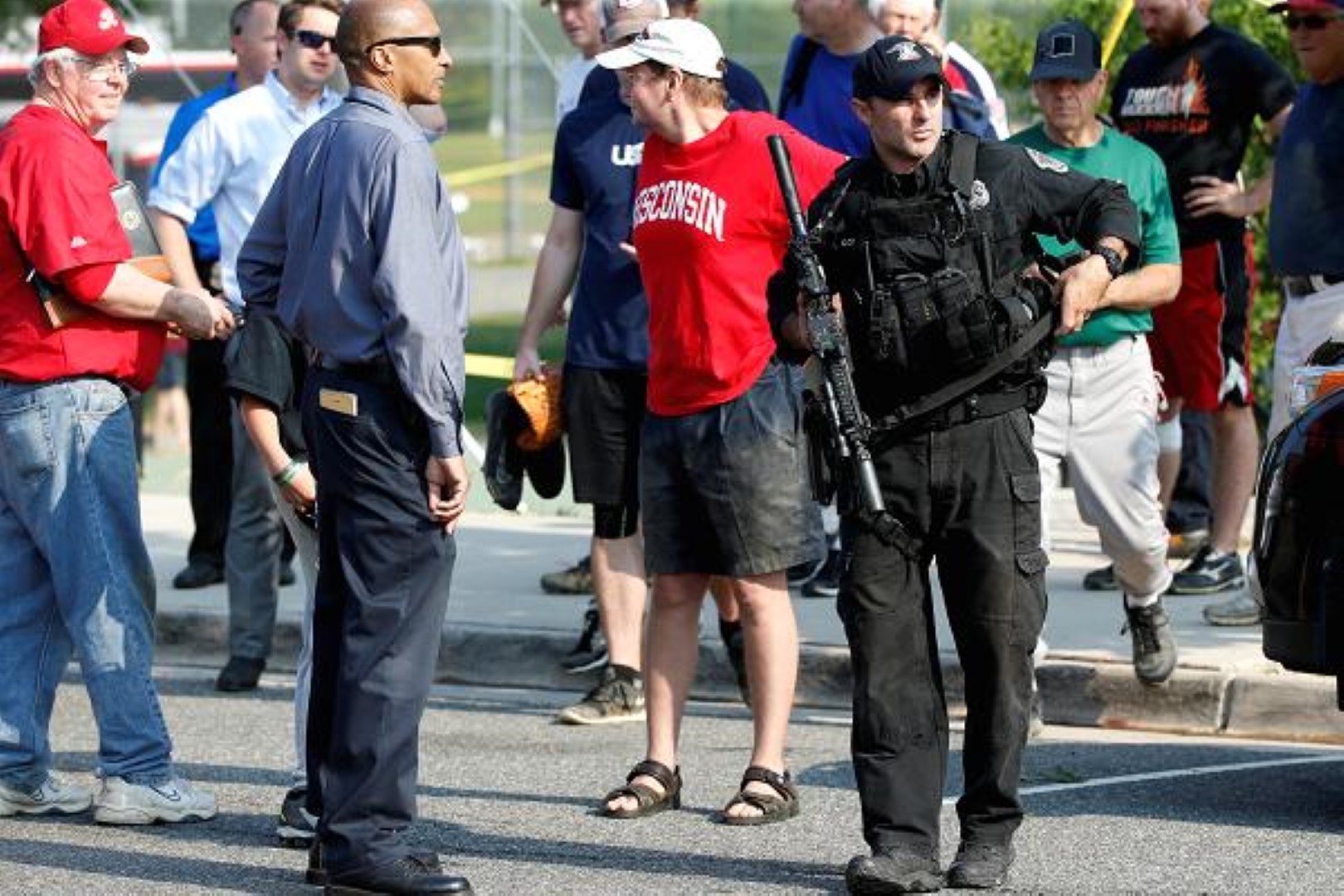 U.S. Rep. Ron DeSantis described a "strange encounter" Wednesday with a man in the parking lot of the congressional baseball practice in Alexandria, Virginia.
The encounter occurred moments before shots fired, injuring Republican Steve Scalise of Louisiana. Scalise was shot in the hip and is in stable condition after surgery. Some security team members were also wounded.
The North Florida Republican told FOX Business Network hours after the shooting that the "guy … Walked up to us … Asking whether it was Republicans or Democrats out there."
DeSantis continued: "I had already taken ground balls, hit. Jeff Duncan, who I ride with, from South Carolina, he had done. So, I … and I was actually at third base he was at short. We were just shagging balls. He was at second.
"I told Jeff, hey, we got to get on the road so we beat traffic, so we left about ten after seven. I think shots began you know within 3-5 minutes after that.
"We reported to police that there was a gentleman that confronted us when we were going to our car and he wanted to know whether it was Republicans or Democrats that were out there. We said it was Republicans and he kind of started walking to the field.
"I don't know if that was the guy, but I think it's important to put that information out there and it was a little bit different than someone would do that. He was really interested in wanting to know who was out there."
Police say the gunman, who opened fire with a rifle, is in custody.
Rep. DeSantis who at baseball practice recalls: "A guy…walked up to us that was asking whether it was Republicans or Democrats out there." pic.twitter.com/GwozCPRdve

— Fox News (@FoxNews) June 14, 2017