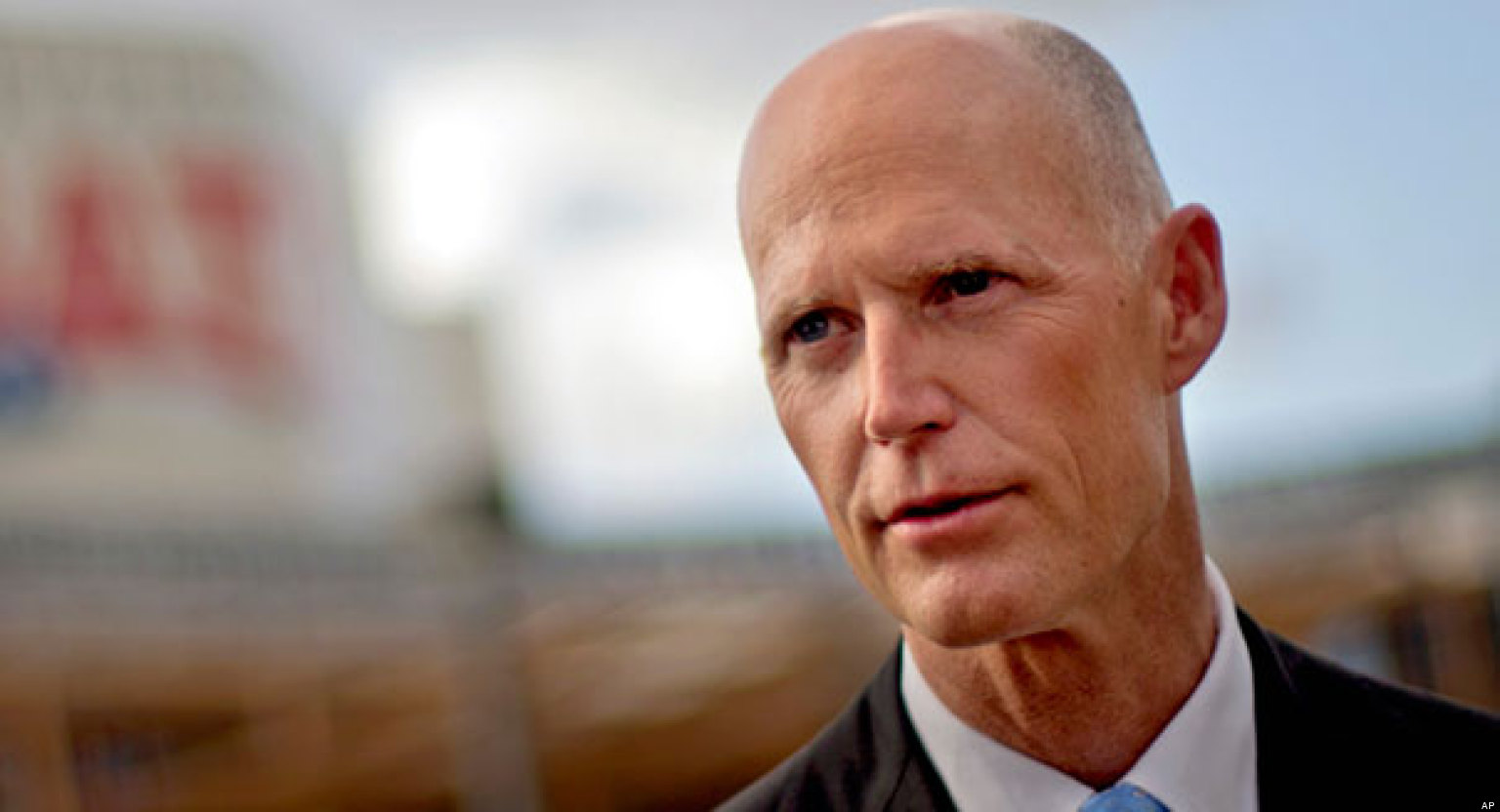 Gov. Rick Scott responded Monday to a lawsuit brought by homeowners whose healthy citrus trees were torn down by the state, saying his veto of reimbursements to homeowners was "consistent with his constitutional authority."
The homeowners have asked the Florida Supreme Court to undo Scott's veto of more than $37 million.
The Republican-controlled Legislature agreed to pay homeowners in both Broward and Lee counties whose trees were torn down in a failed attempt to eradicate citrus canker. The money was to pay off judgments that had been won against the state.
In court filings, attorneys for the homeowners argue Scott lacked legal authority to veto the money because a court had already ruled the state violated the private property rights of homeowners.
In a 26-page response by Scott general counsel Daniel Nordby, the governor said the petition "should be dismissed or denied" in part because, under the state constitution, Scott "may exercise his veto power for any reason whatsoever."
It goes on to say there's "no basis for the exercise of this Court's jurisdiction and … there is no legal merit to the (homeowners') claims." Specifically, they have no "clear legal right to the requested relief," mentioning lower court action still pending.
Scott said in his veto message that he vetoed the money because there are other citrus canker lawsuits still ongoing.
Moreover, "separation of powers concerns also counsel strongly against any claim that the judicial branch may direct a governor regarding whether and how to exercise his discretionary line-item veto authority with respect to specific appropriations," Scott's filing says.
Chief Financial Officer Jeff Atwater—who leaves office Friday—also responded to the suit, taking "no position" but saying "he is not a proper party to this proceeding." Atwater is taking a job as chief financial officer for Florida Atlantic University in Boca Raton.
And Secretary of State Ken Detzner—a Scott appointee—filed a response, saying the homeowners have "no clear legal right to have the Governor 'undo' his veto," and thus Detzner has "no duty to 'expunge' the Governor's vetoes from the public records of Florida."
Both officials were also named in the petition for writ of mandamus, a court order to an elected official to perform a certain action.
The homeowners have till noon Tuesday to file any replies.
Background material provided by The Associated Press, reprinted with permission.