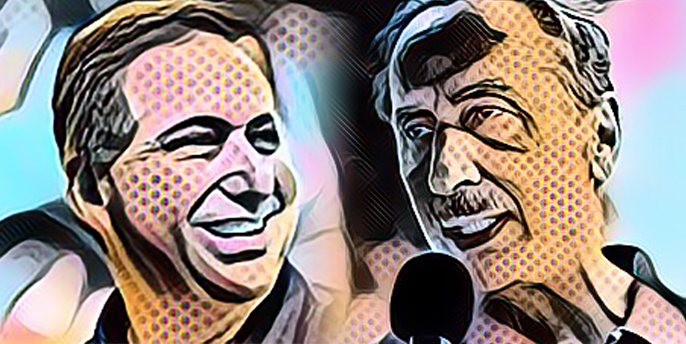 Former two-term St. Petersburg Mayor Rick Baker holds a five-point lead over incumbent first-term Mayor Rick Kriseman according to the first survey of St. Petersburg's mayoral race since candidate qualifying.
And as much as the race is defined as a showdown of the two Ricks, it appears the race could be headed to a run-off in November.
Baker is at 44 percent, while Kriseman is at 39 percent. That's a tighter margin than the May 17 St. Pete Polls survey which gave Baker a double-digit lead over Kriseman. (Of course, it's somewhat a comparison of apples to oranges by putting a head-to-head poll up against a multi-candidate survey.)
But this survey includes the five tomato cans – Ernisa Bardwell, Anthony Cates, Paul Congemi, Jesse Nevel, and Momma Tee Lassiter – who qualified earlier this month to be on the same ballot as Baker and Kriseman.
There's little chance any of these five candidates reach double-digits in the polls, much less win the race, but they are likely to keep Baker or Kriseman from reaching the terminal velocity necessary to escape a run-off.
Lassiter drew 3 percent support, while Cates, Congemi, and Nevel each received 2 percent support.
Nine percent of those surveyed said they were undecided.
Doing the math, so long as the tomato cans continue to receive a combined 9 or 10 percent of the vote and Baker and Kriseman evenly split the undecideds, the winner of the primary would fall just short of the 50 percent threshold necessary to avoid a run-off.
While the St. Petersburg race is non-partisan, Baker enjoys strong support from Republicans, with 68 percent of Republicans backing him.
Only 54 percent of Democrats back the "proud Democrat" Rick Kriseman.
It's likely that black Democrats are the ones breaking Baker's way. He received 38 percent of black voters support in this survey, while Kriseman received 36 percent.
There doesn't appear to be a gender gap in this race as Baker is narrowly leading Kriseman with both men and women voters.
The poll also surveyed two of the City Council races.
In the District 2 race, in which Barclay Harless and Brandi Gabbard are squaring off, Gabbard has a 16 point lead (30 percent to 14 percent), although "unsure" dominates the field there.
And there's a little bit of a surprise in District 4, where incumbent Darden Rice is facing political neophyte Jerick Johnston. Rice "only" leads him by 14 points, which is shocking giving Rice's incumbency, fundraising advantage, and generally positive presence in the local media.
The poll was conducted June 27 and received 754 responses from registered voters in the city. The poll has a margin of error of 3.6 percent.