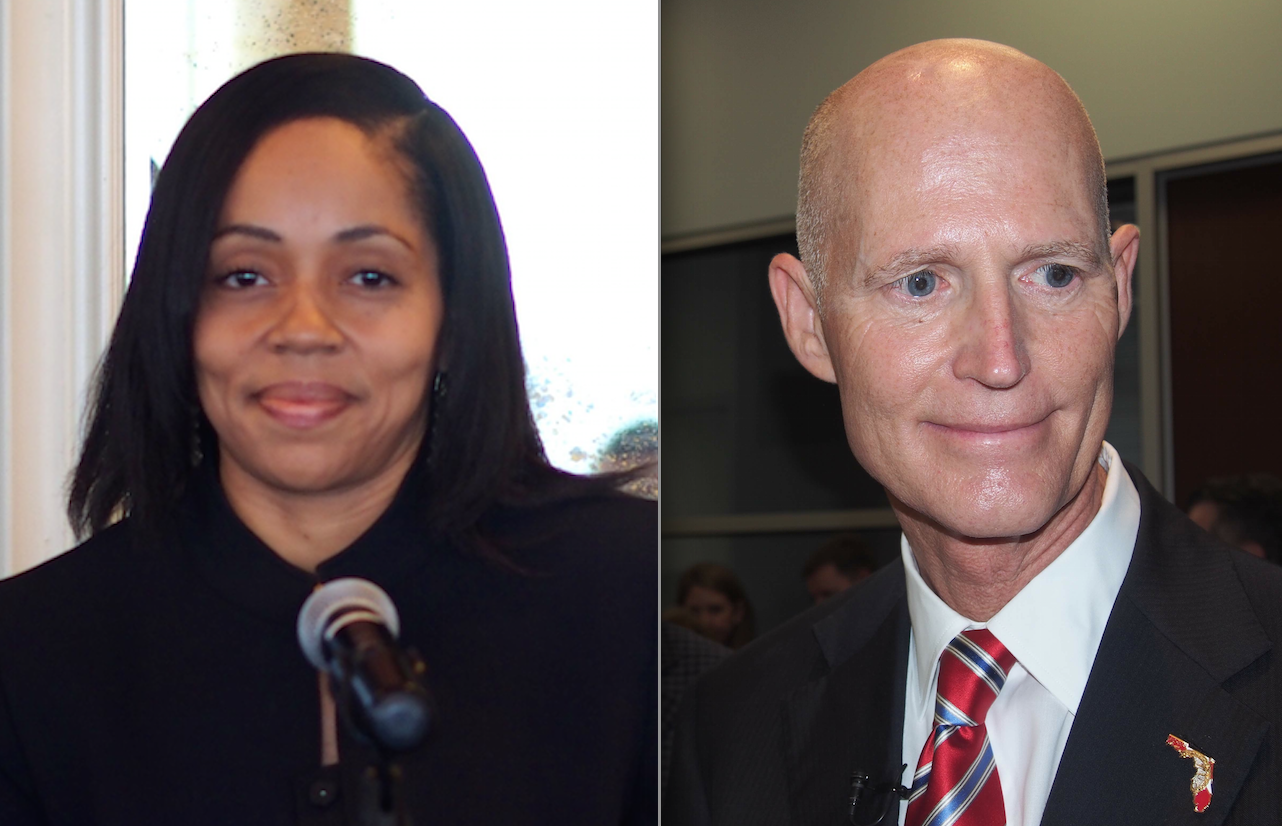 A dubious-sounding Florida Supreme Court shellacked Orange-Osceola State Attorney Aramis Ayala's lawyer during oral arguments Wednesday, questioning her prosecutorial "discretion" in not seeking the death penalty.
"I don't even see a gray area," Justice R. Fred Lewis said. "It seems to me that 'discretion' is not to ignore Florida law."
Justice Barbara Pariente also raised concerns over "equal enforcement of the death penalty statute," suggesting that Ayala created a legal oasis in which murderers will never face the ultimate punishment.
Ayala, elected last year, unilaterally took "the death penalty off the table in the 9th (Judicial) Circuit … (and) she didn't run on that platform."
Attorneys for Ayala, who attended Wednesday's hearing in Tallahassee, and lawyers for Gov. Rick Scott debated Ayala's request that the court order the governor to return capital punishment cases he reassigned to neighboring 5th Judicial Circuit State Attorney Brad King.
Ayala is a Democrat; Scott and King are Republicans.
Her attorney, Roy Austin, argued that no law requires her to seek an execution in any given murder case. Austin, who's been a civil-rights lawyer with the U.S. Justice Department and aide to President Barack Obama, said Scott should be ordered to return the 24 death penalty-eligible cases he took away from her office.
But Justice Charles Canady, a member of the court's conservative-leaning minority, countered: "That discretion has to be exercised on a case-by-case basis, rather than a blanket policy … It's a very absolutist position you are taking."
Florida Solicitor General Amit Agarwal, who argued his case without notes, represented Scott. He told the court there was "no prinicipled (way) to defend a blanket policy."
The conflict fight began in March when Ayala said her office would no longer seek the death penalty, explaining the process is costly, it's not a crime deterrent and it drags on for years for the victims' relatives. House Republicans soon castigated her and moved to strip funding from her office.
She announced her decision as her office was starting to build a case against Markeith Loyd in the fatal shooting of an Orlando police lieutenant and his pregnant ex-girlfriend.
"No one individual has the right … to make a policy judgment that has practical effect of nullifying" the state's capital punishment scheme, Agarwal said. "… No one has done what the petitioner has done here, to say 'in my mind, (the death penalty) should never be enforced.' "
Agarwal also said Scott gave Ayala an opportunity to recuse herself from death penalty cases, which she declined.
"And reassignment doesn't let the governor tell prosecutors how to pursue a case," he said, adding that Scott can't "micromanage" murder prosecutions.
After the hearing, Austin told reporters "the law is very clear here."
"There's nothing that requires a case-by-case decision," he said. "There's nothing in the law that requires her to seek the death penalty."
Ayala spoke briefly, defending her decision to abstain from seeking executions as punishment, saying she was never "given a blueprint."
The justices did not give a timeline on when they will rule.
(This post includes background from The Associated Press, reprinted with permission.)