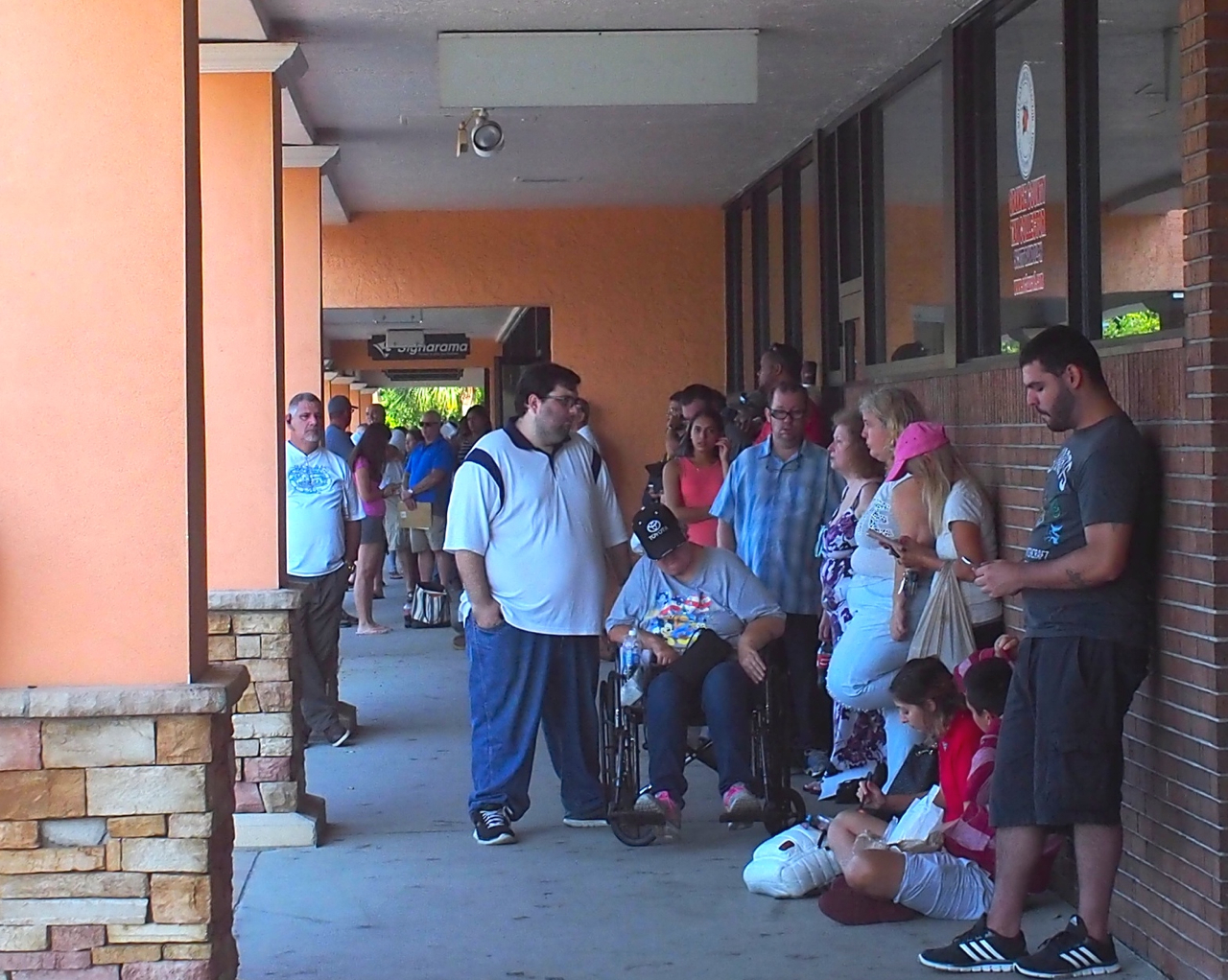 How big is the Puerto Rico migration to Florida? In one county, in one single service, the number plays out: an average of 104 people every workday are transferring their driver's licenses from Puerto Rico to Florida, just in Orange County.
The Orange County Tax Collector's Office reported that in a six-month period recently sampled with data, from Oct. 1, 2016, through March 31, 2017, its seven driver's license bureaus processed 12,265 license transfers from Puerto Rico to Florida.
That projects out to just under 25,000 a year, or an average of 104 a day, for the 122 days the bureaus were open during that period.
And those are drivers, and so do not include children under 16, adults who do not drive, or drivers who have no particular interest or see no compelling legal incentive to get around to updating their driver's license.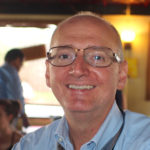 "So that's the number of transactions we do every day for people who are moving from Puerto Rico to get a Florida driver's license," said Orange County Tax Collector Scott Randolph. "And of course those are just people we're giving a driver's license to. You never know how much that represents family-wise."
The Puerto Rico migration to Florida is creating significant issues with housing, job placement, schools, and other services, both on the island and in the Sunshine State.
Yet for most services, hard numbers about where Puerto Ricans leaving the island are settling generally are hard to come by. Puerto Ricans have full citizenship, so there are few ways to track the origins of people, whether they moved from San Juan, New York, or Miami.
But, for sure, 104 people from Puerto Rico are seeking Florida driver's licenses in Orange County, every workday. That, and large immigrations from Venezuela, Colombia, and other Spanish countries has led Randolph to nearly triple the number of bilingual employees in the bureaus in the past five years.
"Amazing, right?" said Anthony Suarez, an Orlando attorney who is president of the Puerto Rican Bar Association of Central Florida and active in Puerto Rican affairs. "According to the government on the island, 89,000 people left in 2016. That's a whole city, right there, you know? That's a whole city leaving. You're talking an incredible migration out of Puerto Rico."
Luis Figueroa, Florida regional director of the Puerto Rico Federal Affairs Administration, said the U.S. Census reported just under 900,000 Puerto Ricans in Florida in 2010, and now estimates that there are between 1.3 million and 1.4 million. That's up to a half-million new Puerto Rican residents added to Florida in seven years, though many have migrated from other states, such as New York and Illinois.
The reasons are no mystery. Puerto Rico's economic crisis, which Figueroa said may be easing a bit, had reached near catastrophe. It was driven by limited citizen rights on the island, overwhelming public debt, an almost complete shutdown in construction, low wages, high unemployment, low federal relief efforts, and collapses in public services ranging from trash pickup to health care. Doctors and other professionals can come to Florida and in many cases triple their pay, Figueroa said. Others are just seeking anything. The population drain deepened other problems.
And Florida, particularly Central Florida, offers large populations of established Puerto Ricans, many of them family and friends.
"So people with $99, they just fly to Florida, Orlando, and they have the full rights of American citizens," Figueroa said.
While Orange and Osceola counties are the epicenter of the Puerto Rican migration, Puerto Ricans are not limited to Central Florida, Figueroa said. The Central Florida market is drawing large numbers into counties from Volusia and Brevard to Lake and Polk. South Florida always has drawn large numbers of Puerto Ricans. The Tampa Bay area, particularly Hillsborough County, is now attracting large numbers of migrants he said. So is the Ocala area.
Still, a 2016 study commissioned by the Hispanic Federation found the vast majority of Puerto Rican migrants settling into just 10 counties, in South Florida, the I-4 Corridor, plus Lee.
By 2020 Puerto Ricans are expected to overtake Cuban-Americans as the largest Hispanic group in Florida, according to the study, "Latinos in Central Florida." That same year, Florida is expected to overtake New York as the home to the most stateside Puerto Ricans.
The migration is not appearing to have a particularly strong affect on Orange County Public Schools. In the past year, the schools recorded 1,059 new students from Puerto Rican schools, and in 2015-'16, 1,438 new students from Puerto Rico. Orange Schools Director of Media Relations Kathy Marsh said that is not a particularly difficult impact to absorb. And she noted that this past year Puerto Ricans didn't even represent the largest group. In 2016-'17 the district also saw 1,074 students coming in from Venezuela.
Yet Marsh also cautioned that the data come from self-reports by parents, and likely do not account for all the transfers.
Politically, the impact is growing, with the elections in the past few years of U.S. Rep. Darren Soto, state Sen. Victor Torres, state Reps. David Santiago, Bob Cortes, Amy Mercado, John Cortez, and Rene Plasencia, a mix of Democrats and Republicans, all with Puerto Rican roots.
Many of them plus Kissimmee Mayor Jose Alvarez and Osceola County Commissioner Viviana Janer have raised grave alerts about housing crises and homelessness, particularly in Osceola, as many of those coming from the island do not come with much more than the $99 plane ticket.
But it is worse on the island, Suarez said.
"Puerto Rico seems to be getting the short end, because the place is becoming a desert," he said.