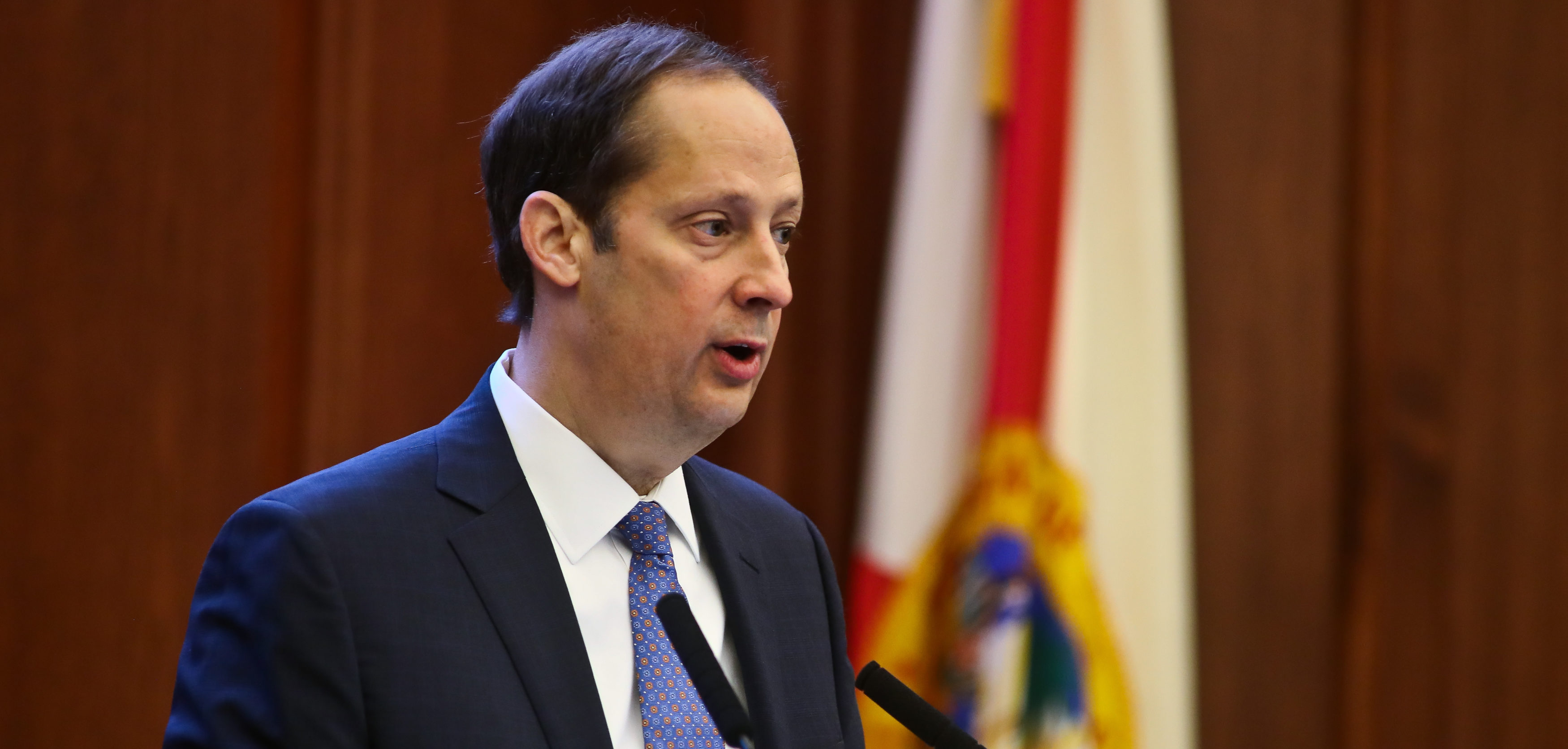 Senate President Joe Negron's net worth is now over $950,000, according to a financial disclosure filed last week with the Florida Commission on Ethics.
Negron's net worth as of Dec. 31, 2016 was $952,634, his filing shows. That's up 15 percent from his 2015 reported worth of $828,646.
As income, he listed $278,887 from the Gunster law firm and his $28,502 pay as a state lawmaker.
In January, Negron—a Stuart Republican—quit Gunster, saying his decision was spurred by its representation of U.S. Sugar, which was named in a land acquisition provision.
That was included in a Senate measure (SB 10) aimed at protecting Lake Okeechobee from toxic runoff.
Negron joined the Akerman firm's West Palm Beach office last month as a commercial litigator.
As liabilities, he listed a $51,807 loan from Chase Bank and $23,163 owed to Ally Financial.
His largest asset is his Stuart home, valued at $618,000. Other assets include more than $212,000 in retirement savings and a bond worth about $5,200.
Negron was first elected to the Senate in August 2009, after serving in the House 2000-06.