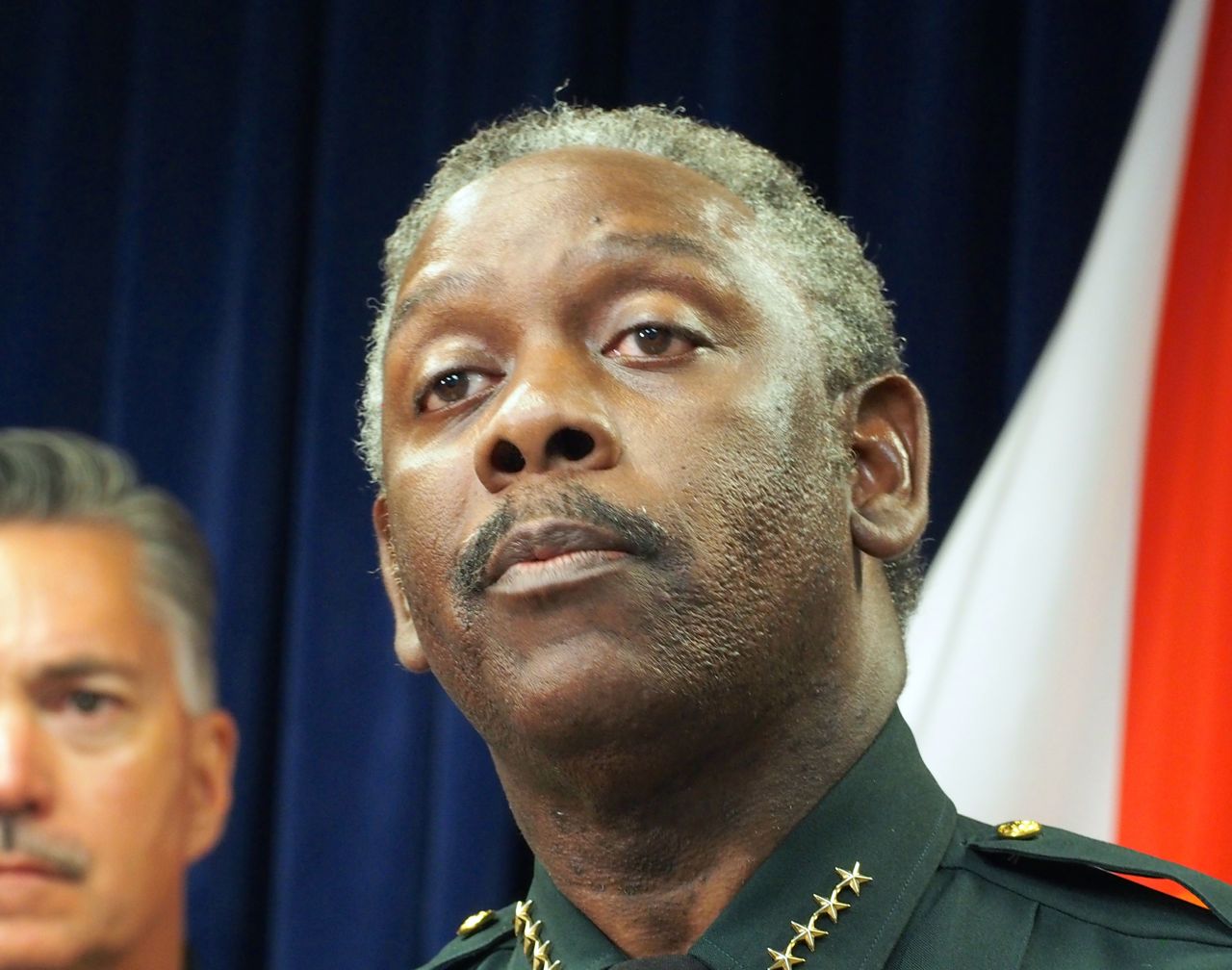 Orange County Sheriff Jerry Demings has made official the worst-kept secret of the year in Central Florida politics: that he's running for mayor of Orange County.
Yet Demings, a Democrat, hasn't officially announced anything yet. He has, however, filed his paperwork, late Thursday, with the Orange County Supervisor of Elections Office, officially declaring his candidacy.
Demings, who just turned 58 last month, has been in law enforcement for 36 years, including a stint as Orlando chief of police, a stint as public safety director for Orange County, and the last nine years as sheriff.
He reportedly is planning to call a press conference Friday to announce and discuss his candidacy. He could not be reached for comment Thursday afternoon.
Current Orange County Mayor Teresa Jacobs is barred by a county term limit law from running again next year.
Demings is married to Democratic U.S. Rep. Val Demings of Orlando, and both will appear on the 2018 ballot, just as they did on the the 2016 ballot, when he won re-election and she won election, and the 2012 ballot, when he won re-election but she lost her first bid for Congress.
The Orange County mayor's race is non-partisan, but both parties desperately want the seat, and make little effort to hide partisan efforts during elections. There also is the prospect that could change. Orange County Tax Collector Scott Randolph and Property Appraiser Rick Singh, both Democrats, sued to overturn a charter amendment that had made their offices and some others, including the sheriff's office, non-partisan. Randolph and Singh won that suit last year, and Circuit Judge Keith White's ruling appeared to leave open the prospect that other county offices, including the mayor's job, also could have been wrongly declared non-partisan. That ruling is under appeal, but currently stands.
Among Republicans said to be seriously considering runs are Orange County School Board Chairman Bill Sublette, former Orange County Mayor Rich Crotty, Orange County Commissioner Pete Clarke, and businessman Rob Panepinto, an active member of the Orlando Economic Partnership board of directors.
Demings entry into the race likely closes the door, at least partly, to other Democrats contemplating a run, such as Randolph, who said he would not run if Demings decided to run. Singh also is mulling the race. On the Republican side, no one significant has filed yet, but