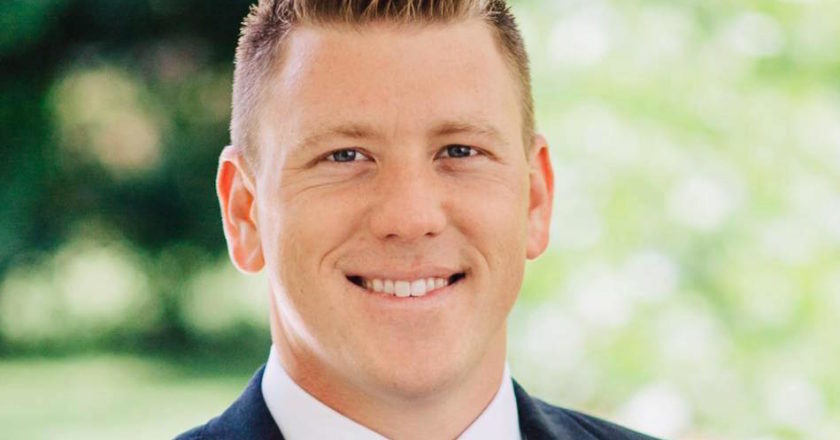 Scott Furhman, the South Florida Democrat who ran in 2016 against Illena Ros-Lehtinen in Florida's 27th Congressional District and considered running again this cycle, is endorsing state Representative David Richardson in next year's contest.
"David is the kind of Democratic standard-bearer we need in this race right now," Furhman said Thursday in a statement issued out by the Richardson campaign. "I know that we can count on him to fight for progressive and responsible solutions to the problems we face as a nation, as well as to stand up to the Trump administration's harmful policies and alarming rhetoric. In Tallahassee, David has been on the right side of everything from equal rights to prison reform to gun safety to the environment. I'm excited to see him take a courageous stand for single-payer health care on day one. David gets thing done."
Richardson, who has been representing Miami Beach and downtown Miami in the Florida House since 2012, recently announced a bid for the congressional seat that has been held by Ros-Lehtinen since 1988. She announced earlier this year she would not run for re-election next year.
The district tilts heavily Democratic, as Hillary Clinton defeated Donald Trump by more than 20 points last November.
"Scott's belief in my ability to continue carrying that flag means the world to me and I am honored to have his support," said Richardson.
Other Democrats who have entered the race include Miami state Senator José Javier Rodríguez; Miami Beach Commissioner Kristen Rosen Gonzalez; University of Miami academic adviser Michael Hepburn and Mark Anthony Person.
Maria Peiro is the lone Republican to enter the race.