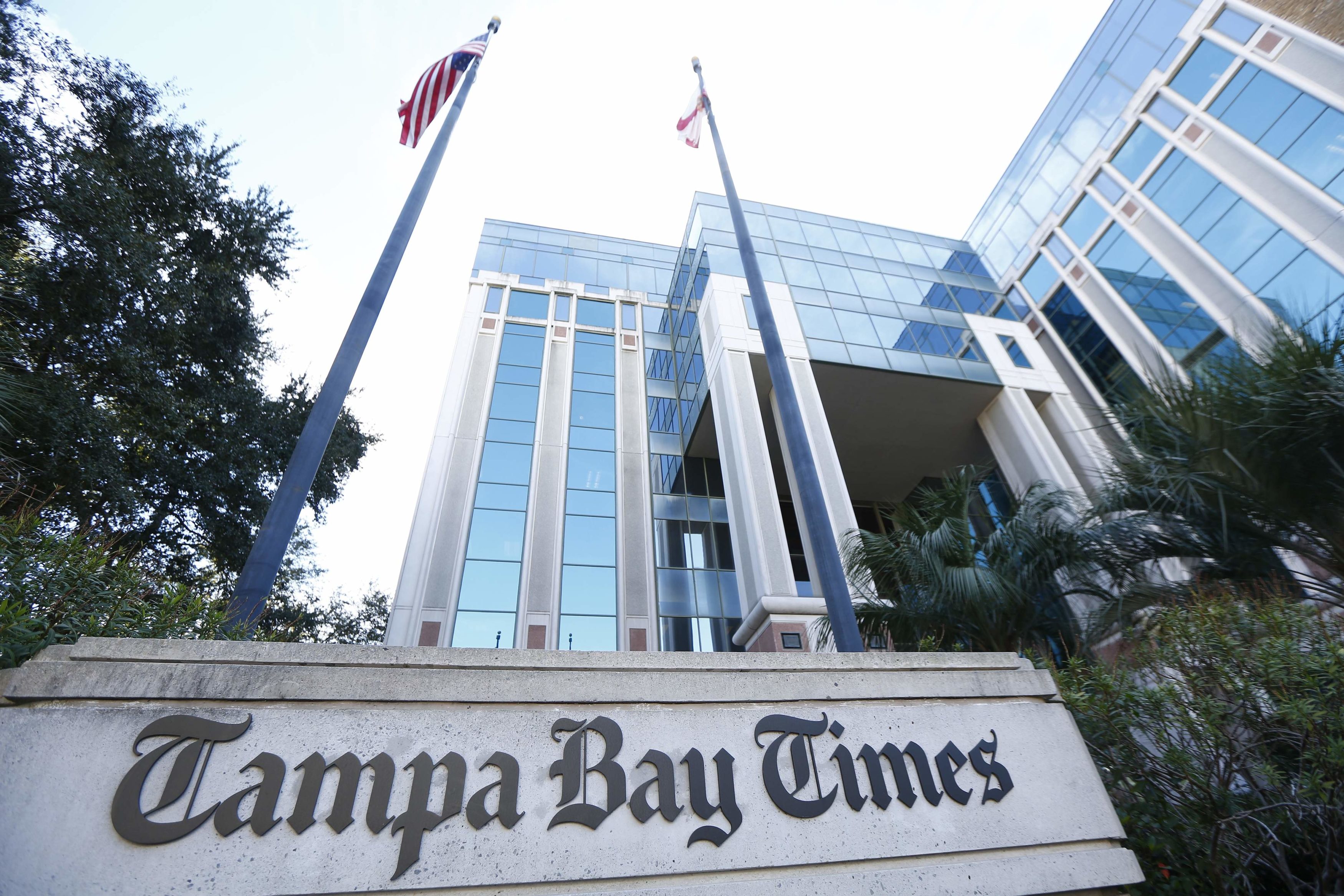 Responding to columns and questions from Florida Politics and other local media, Jeff Vinik confirmed Friday that he is, indeed, one of four "secret lenders" who provided a $12 million loan to the Tampa Bay Times.
"I am happy to confirm that I am part of the investor group, FBN Partners, which recently formed to support the Tampa Bay Times," said Vinik in a statement first provided to Florida Politics. "The Times is a critical local institution and a voice for our community.
"As Tampa Bay continues to grow and emerge as one of the most significant metropolitan areas in the southeast, I believe that it is important to have a strong, locally owned and operated newspaper, with the resources necessary to retain its independent voice and place as one of the nation's best."
The Times declined to comment for this story. Its parent company, Times Publishing, is owned by the Poynter Institute, the not-for-profit journalism school in St. Petersburg.
Vinik owns one of eight shares of FBN Partners – which stands for "Florida's Best Newspaper" – which has provided the loan to the newspaper company as part of a mortgage on the buildings and 27 acres at the Tampa Bay Times' printing facilities in central St. Petersburg.
Times president and CEO Paul Tash announced the refinancing plan two weeks ago.
In a column explaining the deal, Tash identified four of the eight lenders underwriting the loan: Tash and his wife Karyn, business executive and philanthropist Frank Morsani and his wife Carol, Tampa-based developer Ted Couch, and Robert Rothman, a Tampa investor and part owner of the Washington Redskins.
The other four lenders would not be disclosed, Tash wrote, because they insisted on not being identified. He would only say they each have "big investments in the Tampa Bay region."
This quickly led to speculation about the identity of the four secret lenders.
Patrick Manteiga, the publisher of La Gaceta, first identified Vinik as one of the secret lenders in his weekly "As We Heard It" column.
Manteiga believes Vinik's being a secret investor to the Times could present several dilemmas.
"(T)he Times has taken itself out of being fair and balanced when writing about Vinik, his companies and the deals government is making with him," Manteiga writes.
Vinik's business relationship with the Times is just another in his widespread involvement in both sides of Tampa Bay.
In addition to his stake in the Lightning, Vinik is also one of the major partners in the $3 billion investment for a decade-long, 50-acre redevelopment of Tampa's Channelside District, to be rechristened Water Street Tampa.
Water Street Tampa will include several new high-rises – the first for the city in nearly a quarter-century – with 30 new buildings planned for downtown, including a new USF College of Medicine building and major hotel complex.
For Vinik, it's a no-brainer that Tampa Bay have a viable local newspaper to report about these projects.
In addition to the $12 million FBN influx, the company also secured a line of credit of up to $20 million from the Encina Business Credit of Chicago, a loan under better terms which has been only partially used. Poynter's assets, including its buildings and land, were collateral for the Encina loan.
The money went to pay off the outstanding $18 million loan from Boston-based Crystal Financial, as well as to fund the Times' pension plan.