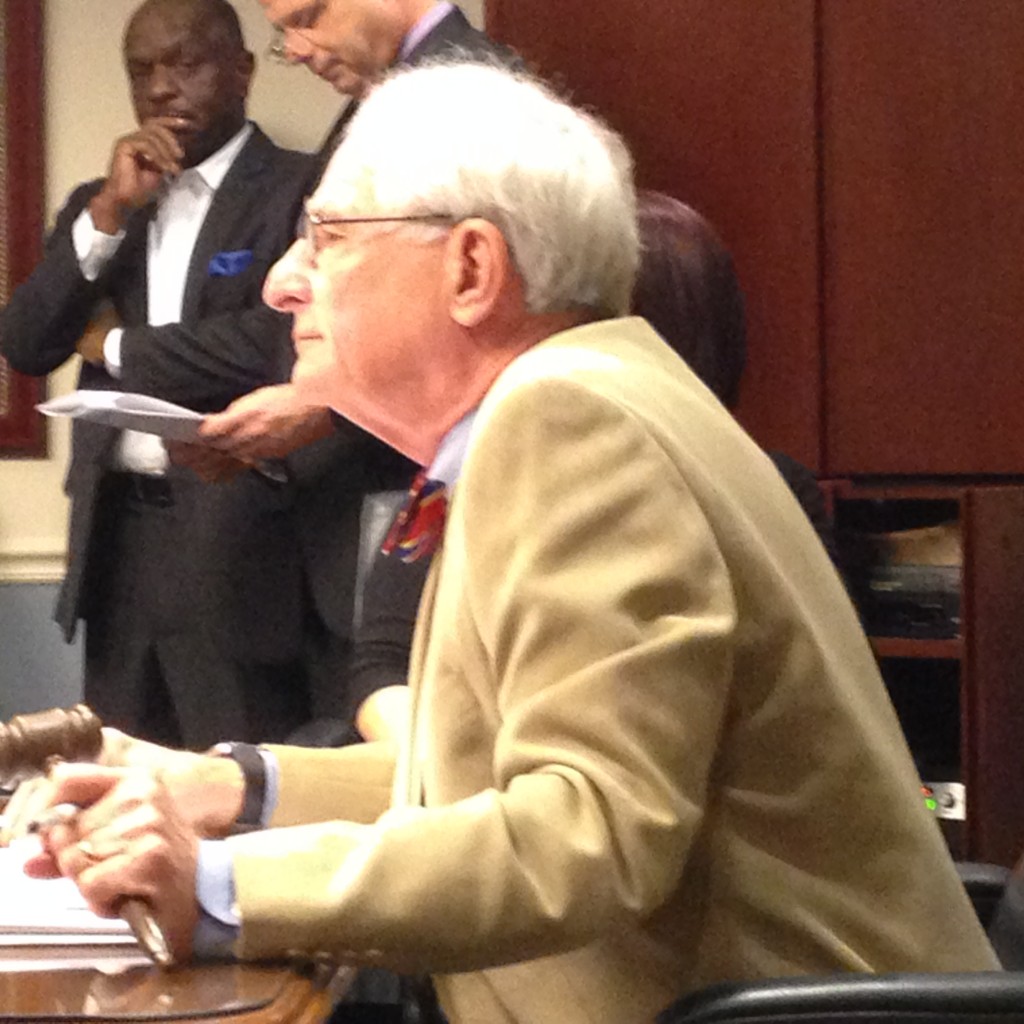 Is Pope Francis a Catholic? Or is the Pontiff a communist?
Jacksonville City Councilman Bill Gulliford has a take.
"I am a Catholic and he is a Communist," Gulliford said of Pope Francis on Facebook Thursday, reacting to an online publication (M2 Voice) that said the Pope asserted that "world government must rule the United States 'for their own good'."
Notable: the quote was not in the original interview the website claimed to cite, which was conducted in Italian and translated by Agence France Presse before the M2 Voice aggregation.
Gulliford's comments drew sharp criticism online Thursday, and on Friday, we reached out to him for further clarification — and many of his comments came back to schisms in the Church between the conservative American Catholic wing and the "liberation theology" school from which Pope Francis hails.
"Liberation theology," said Gulliford, is a "form of Christian communism," and one that Francis' "narratives and pronouncements" still echo.
"All he talks about is social justice," Gulliford added.
"If he is the head of the Catholic Church, he should put salvation over social justice," Gulliford continued, adding that "any friend of the United Nations is no friend of mine."
Gulliford also believes that, even if the quote he reacted to was not in the interview, there is plenty of evidence of Francis' anti-American animus, reflected in his comments against the United States, which reflect a "definite anti-American bent."
Gulliford also noted that "Pope Benedict XVI condemned liberation theology as being in conflict with Catholic doctrine."
Meanwhile, several Catholics with a different take weighed in Friday also.
"When right-wing politicians and conservative media pundits don't want to hear what Pope Francis has to say about inequality or the failure of trickle-down economics, they hurl the communist epithet at him," said John Gehring, Catholic program director at Faith in Public Life, and author of The Francis Effect.
"But the pope's economic message is rooted in traditional Catholic teaching. The catechism of the church talks about inequality as sinful. Pope John Paul II and Pope Benedict XVI strongly challenged free-market fundamentalism. Conservative Catholics have a history of conveniently wishing that part of their own church tradition away."
A local Priest offered a similar sentiment.
"Pope Francis stands solidly in line with his predecessors. William F. Buckley, Jr. rejected Pope John XXIII's Mater et Magistra, and admirers of Pope John Paul II cherry picked from his teaching on communism and capitalism, passing over his critiques of the latter while trumpeting his critiques of the former," said Jacksonville local Pastor Tim Lozier of Most Holy Redeemer Catholic Church.
"I absolutely agree that Pope Francis is simply preaching the Gospel … and we all are often more aligned with the worldly values of success and prosperity than we are with the values Jesus taught and lived."