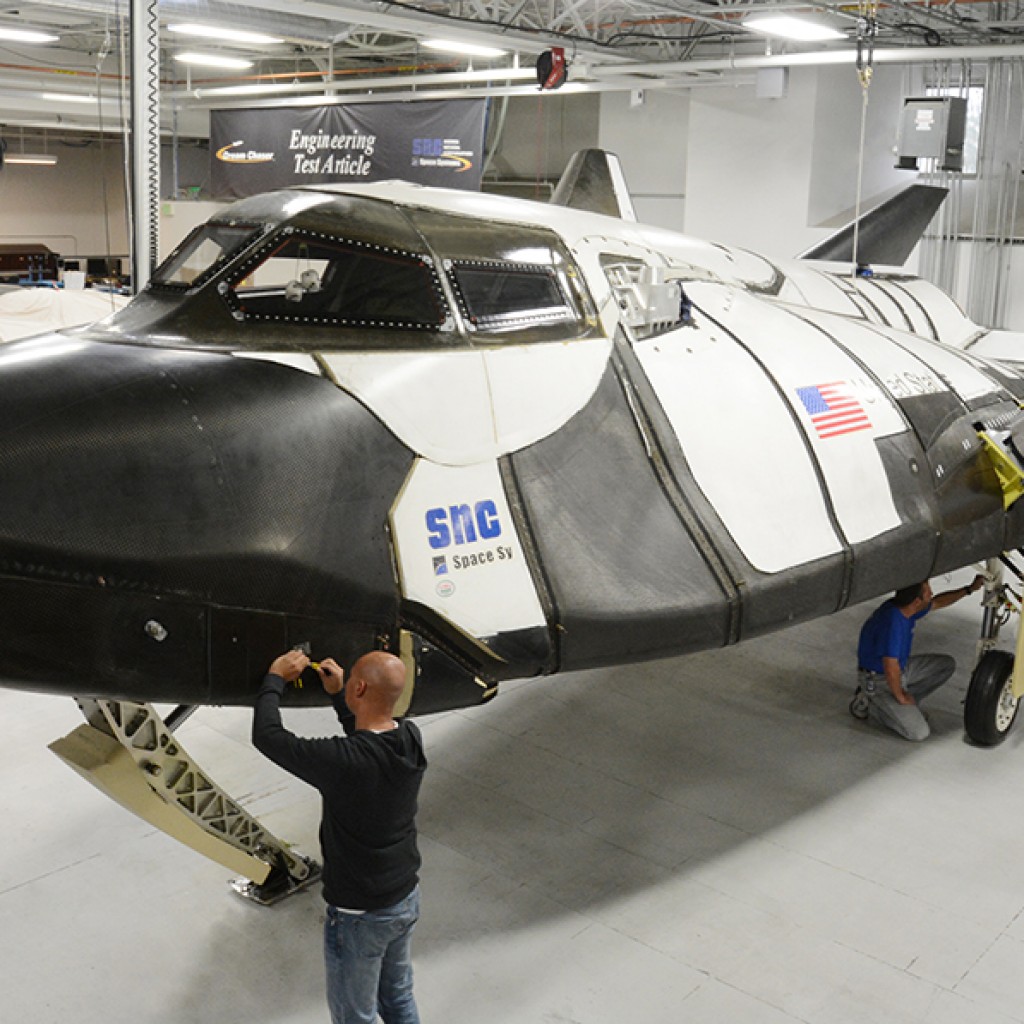 Sierra-Nevada Corp. has caught a flight to space for its space plane, Dream Chaser, which will be the first spacecraft available to NASA and the the commercial sector since the space shuttle that can fly and land like an airplane.
The company picked United Launch Alliance to provide the rockets to lift the Dream Chaser and its cargo, and possibly one day its astronauts, into lower-Earth orbit. Sierra-Nevada announced Wednesday it will be using the ULA's venerable Atlas V rocket for its first two missions hauling cargo to and from the International Space Station under a cargo resupply contract with NASA.
Liftoff would be from ULA's launch facilities at Cape Canaveral Air Force Station. The Dream Catcher would then come back to Earth and land, presumably at Kennedy Space Center's landing strip, formerly the Space Shuttle Landing Facility, where it has approved use.
The first launch is scheduled for 2020, the second for 2021.
Sierra-Nevada also has plans to carry cargo for private companies and also has designed the Dream Chaser to carry astronauts. It did not win a NASA contract for astronauts, but the company has been marketing it for private astronauts. The company also has indicated it could and would land Dream Chaser at large commercial airports, if occasion calls for it.
"ULA is pleased to partner with Sierra Nevada Corporation to launch its Dream Chaser cargo system to the International Space Station in less than three years," Gary Wentz, ULA vice president of Human and Commercial Systems announced in a news release issued by ULA. "We recognize the importance of on time and reliable transportation of crew and cargo to Station and are honored the Atlas V was selected to continue to launch cargo resupply missions for NASA."
There are two other companies hauling cargo to the space station, SpaceX and Orbital ATK, and both use their own rockets to carry conventional space capsules that return by parachuting into the ocean. ULA has provided a couple of rockets on occasions that Orbital ATK's own rockets weren't available.
"SNC recognizes the proven reliability of the Atlas V rocket and its availability and schedule performance makes it the right choice for the first two flights of the Dream Chaser," Mark Sirangelo, corporate vice president of SNC's Space Systems business area, stated in the news release.