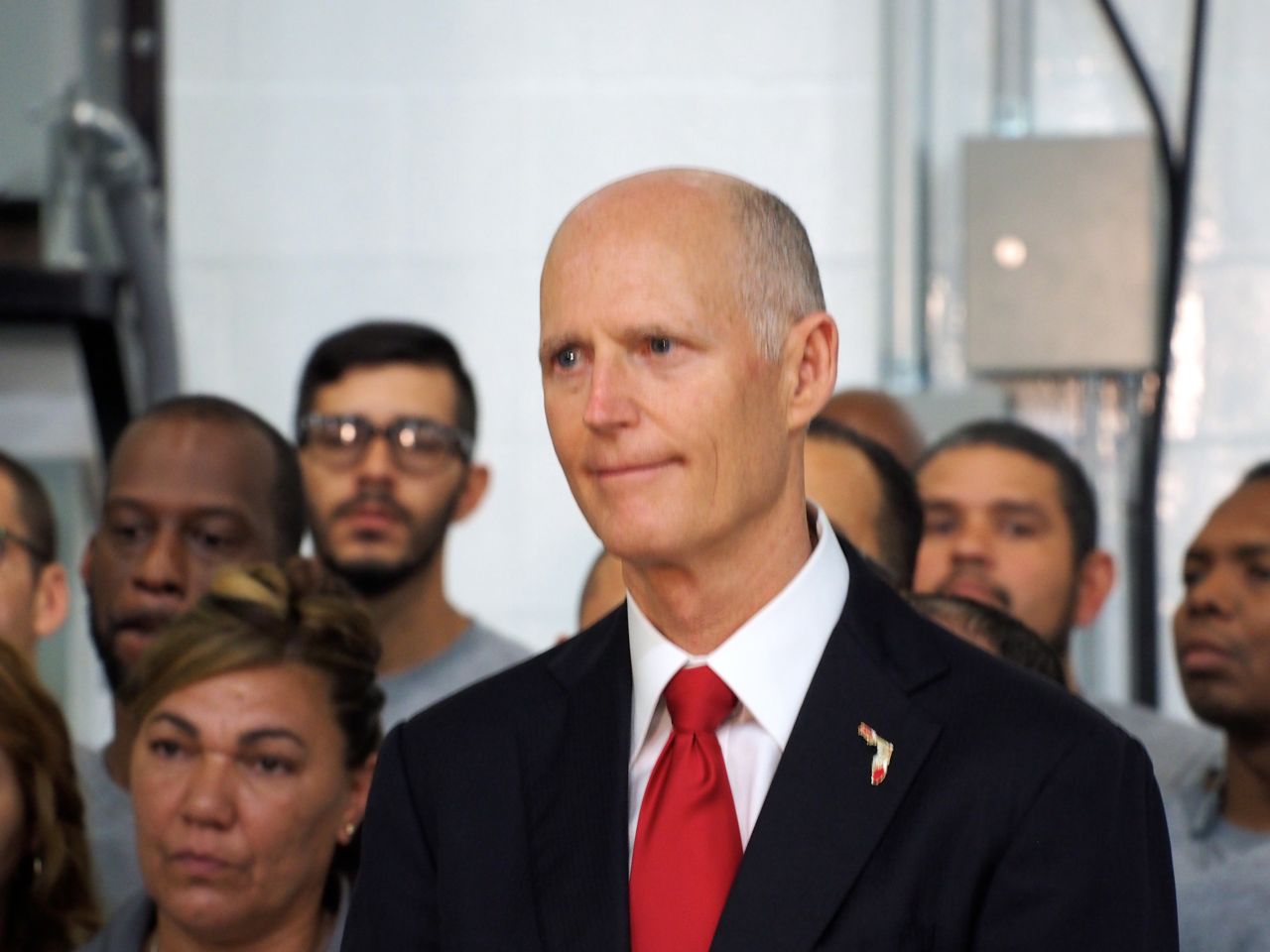 Florida Gov. Rick Scott cut a Jacksonville press event a bit short on Wednesday, and media was told Scott had a meeting.
Turned out that meeting was important.
A re-released copy of Scott's schedule for Wednesday included a new entry: an 11:30 meeting with Jacksonville's "Goldman Sachs Asset Management."
We reached out to Scott's office for more detail; the meeting had to do with Scott's policy on companies doing business with Venezuela.
"Goldman Sachs Asset Management requested to meet with the Governor today to discuss his upcoming policy to prohibit Florida from doing business with anyone who supports the brutal Maduro regime," emailed Kerri Wyland of the Governor's office.
Wyland added that more "details on his policy will be announced prior to the August 16th Cabinet meeting."
Scott foreshadowed this position earlier in July, via a strongly-worded press release.
 "During the next meeting of the Florida Cabinet in August," Scott asserted, "I will bring forward a proposal that will prohibit the State of Florida from doing business with any organization that supports the oppressive Maduro dictatorship.
"Floridians stand with the people of Venezuela as they fight for their freedom, and as a state," Scott added, "we must not provide any support for Maduro and his thugs."