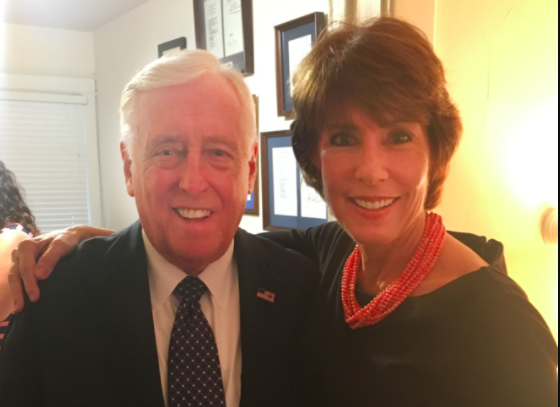 Democratic candidate for governor Gwen Graham now has snagged the endorsement of the U.S. House of Representatives' second-highest ranking figure.
Graham's campaign Tuesday announced House Democratic Whip Steny Hoyer's endorsement. Graham, of Tallahassee, was Florida's 2nd Congressional District's congresswoman in 2015-17. 
"After raising three children as a working mom, PTA president and public school official, Gwen Graham ran for office to get things done for hardworking families," Hoyer said in a statement.
"Just like Washington, Tallahassee badly needs Gwen's voice of reason, and I'm proud to enthusiastically support her campaign for governor," he added. "Gwen is smart, disciplined, tough, caring and compassionate. She is the best candidate to win this race and the best qualified to serve the people of Florida as their next governor."
Hoyer, 78, has been in Congress since 1981 and represents Maryland's 5th Congressional District. He also was House Majority Leader in 2007-11.
"Whip Hoyer's friendship and support were an incredible help in my first race and throughout my service in the House," Graham said. "I'm honored to have his support again as we fight to repair the damage from the last twenty years of neglect and failed leadership coming out of Tallahassee."