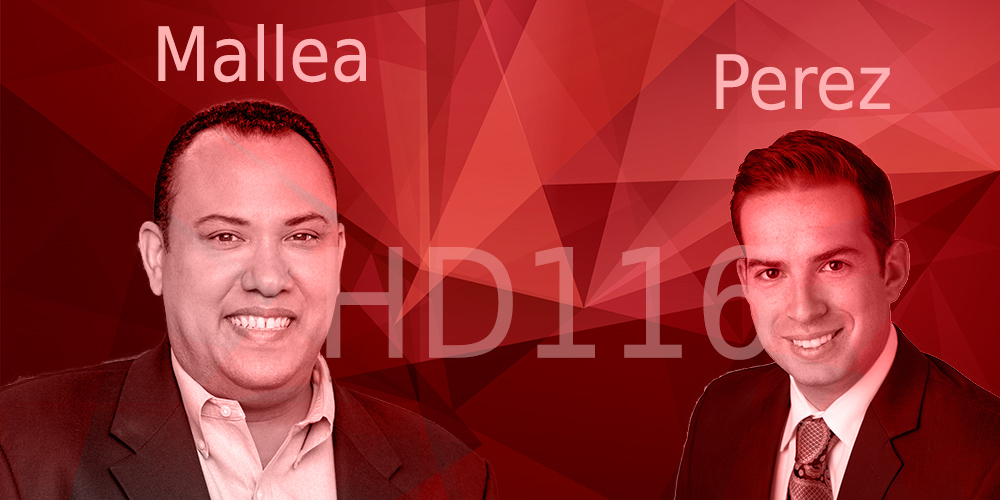 Daniel Anthony Perez is heading to the general.
Perez defeated Jose Mallea in the special Republican primary to replace Rep. Jose Felix Diaz in House District 116. Unofficial election results posted to the Florida Division of Elections website show Perez received nearly 55 percent of the vote, compared to Mallea's 45 percent.
Perez will face Democrat Gabriela Mayaudon in the special general election on Sept. 26.
Perez is an associate at Cole, Scott & Kissane in Miami. The first-time candidate is the former vice-chair of the Miami-Dade County Hispanic Affairs Advisory Board and is a member of the Cuban American Bar Association. He took heat early in the campaign after the Miami Herald reported he took his engagement photos in Havana earlier this year.
Mallea has an extensive background in politics, including running Sen. Marco Rubio's successful U.S. Senate campaign in 2010. He also served as chief of staff to former Miami Mayor Manny Diaz, and served stints in the federal government, working at the U.S. Department of State and the White House.
His political background influenced his campaign — both positively and negatively. He scored endorsements from former Gov. Jeb Bush, former House Speaker Will Weatherford, state Sen. Rene Garcia, and the Florida Chamber of Commerce.
But outside groups attacked Mallea for his work in the mayor's office, saying he helped usher in massive tax increases; while Perez released a Spanish language ad saying he betrayed Rubio when he worked as Bush's Hispanic outreach director during his 2016 presidential campaign.
First elected in 2010, Diaz resigned his seat, effective Sept. 26, to run in the Senate District 40 special election, which was also Tuesday. Diaz received nearly 58 percent of the vote to defeat former state Sen. Alex Diaz de la Portilla, who received nearly 26 percent of the vote, according to unofficial results.