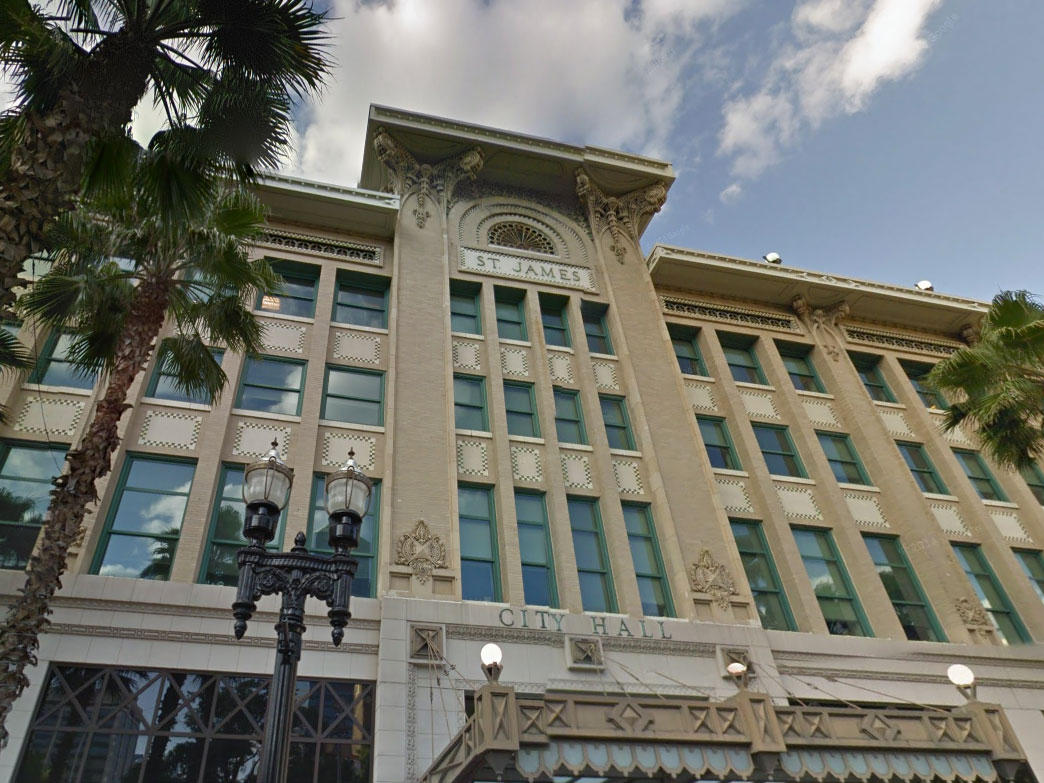 In the context of mounting controversy and phone calls to legislators, the Jacksonville City Council was faced with a vote Tuesday evening regarding a referendum to change term limits that have been in place for a quarter century.
As is this council's wont when facing a controversial issue, the body punted rather than make a tough decision, deferring action by a 15-4 vote until the Aug. 22 meeting.
The bill, sponsored by second-term Councilman Matt Schellenberg, applies to every office but that of the Mayor.
In addition to giving another term to City Council members, the measure would afford constitutional officers and School Board members a three-term limit, pending voter approval in a 2018 referendum.
Public comment kicked off the proceedings, with Nick Tomboulides, Executive Director of US Term Limits saying that campaigns to end term limits, without fail, were a "massive conflict of interest … a distortion of democracy" designed to protect the interests of entrenched incumbents.
The speaker called Schellenberg "disingenuous," noting that a counterproposal could be a referendum to "tighten term limits."
Council members spoke up. And the early speakers were those marginalized on key committees by Council President Anna Brosche.
John Crescimbeni, the veteran presence on Council, discussed a history of attempts to circumvent term limits over the years.
Crescimbeni noted that when term limits were passed, "outrage" was the order of the day, with citizens clamoring to sign petitions.
"We got more than twice the signatures we needed in one day," Crescimbeni said, referring to the threshold of 5 percent needed to get the matter of a ballot.
"If you press the green button tonight," Crescimbeni said, that will seal yes voters' fate in the next election.
"You're going to be targeted by an opponent," Crescimbeni said, adding that more than half of those who voted yes were bounced on the 1991 ballot.
Councilman Tommy Hazouri, who like Crescimbeni was not in either committee that considered this bill, introduced a floor amendment to restrict current officeholders from the extra term.
Bill sponsor Schellenberg said he had no intention of running again, noting that many incumbents have gotten bounced after one term.
"You can always beat an incumbent," Schellenberg said, positing without proof that an extra term would heighten "competition" for seats.
"We made a promise when we ran for office," Hazouri countered, to abide by the "two-term limit."
Councilwoman Katrina Brown said that "the generation has changed," and that it was only right that today's voters get a chance to vote on term limits.
"Decisions in life change," Brown said. "If all of you guys decide you don't want to run tomorrow, it's your choice. But don't make it seem it's self serving because we want — we want to put it on the ballot."
"I'm not self-serving, and I'm not going to let my colleagues say I'm self-serving," Brown continued.
The floor amendment failed — 9-10, with Brown ally Reggie Gaffney deferring his vote to be the deciding one to kill the amendment.
And the dance continued.
Councilman Bill Gulliford, channeling the feelings of the haggard press on hand, called this a "futile debate" as voters will bounce this proposition.
"It's going to go down in flames anyway," Gulliford said. "I probably am not going to support this."
Councilman Jim Love noted that incumbents have the advantage of name identification and reputation, saying that people won't want to "wait for 12 years" to run.
Councilman Sam Newby, a yes in committee, noted that he got 75 emails saying to vote no — and that's what the people want, he added, so he will go against the measure.
Councilman Reggie Brown, a committed yes vote, said that a lack of tenure made Jacksonville legislators look "inexperienced … a fish out of water."
"I hear emails are coming in, but quite frankly, we have half a million voters — whatever it's going to be. Let's put it on the ballot," Brown said. "From 1991 to 2017, the times are different."
Brown said, regarding "young people," a "volcano is exploding in them."
And that "volcano" demands, apparently, council members to serve for over a decade without interruptions.
Councilman Garrett Dennis offered a floor amendment: "once you're termed out, you can't do a second tour of duty."
Then he flipped, withdrawing the floor amendment.
And the dance continued, past the 10 PM hour.
Councilwoman Joyce Morgan echoed Councilwoman Brown, saying that she's not a "true politician" and is not "self-serving" in wanting another term; rather, she's a "public servant."
"I just want to serve," Morgan said. "I don't think I'm going to support it. It's just not worth it to me. I don't feel strongly enough about it."
Councilman Al Ferraro, in the interest of "consistency," said he had "no problem letting the voters decide."
"I don't think it will pass. The voters have spoken. I don't think they want it," Ferraro said.
Councilman Greg Anderson: still a hard no, as he was in committee.
Councilwoman Brown repeated her earlier points, lampooning "75 people who sent emails over the weekend."
"How many of them are even in your district? Seniors in my district don't even use email," Brown said.
Councilman Hazouri wondered if anyone out there was clamoring for a third term for current elected officials, beyond those on the dais.
"I think people will vote this thing down … they aren't asking for that vote," Hazouri said.
Council VP Aaron Bowman spoke up, saying that it's "fair to ask the voters again."
And Councilman Reggie Brown noted that, in 1991, 82 percent of 17 percent of voters in the city voted for term limits — which means, theoretically, that there was no mandate at all.
Councilman Reggie Gaffney suggested deferring the bill so he could talk to his constituents — an interesting gambit, since he was a no in committee.
"I want to support it," Gaffney said, but he wants voters to tell him "that's what they want me to do."
Councilwoman Brown and Councilman Brown spoke in favor of postponement, which would bring this bill back Aug. 22 — a two-cycle deferral.
Apparently, the deferral will allow time to talk to constituents, and to perhaps bring back the Consolidation Task Force, the panel which made the recommendation to extend term limits that led to this bill coming back, again and again, like a dead fish floating in a retention pond.