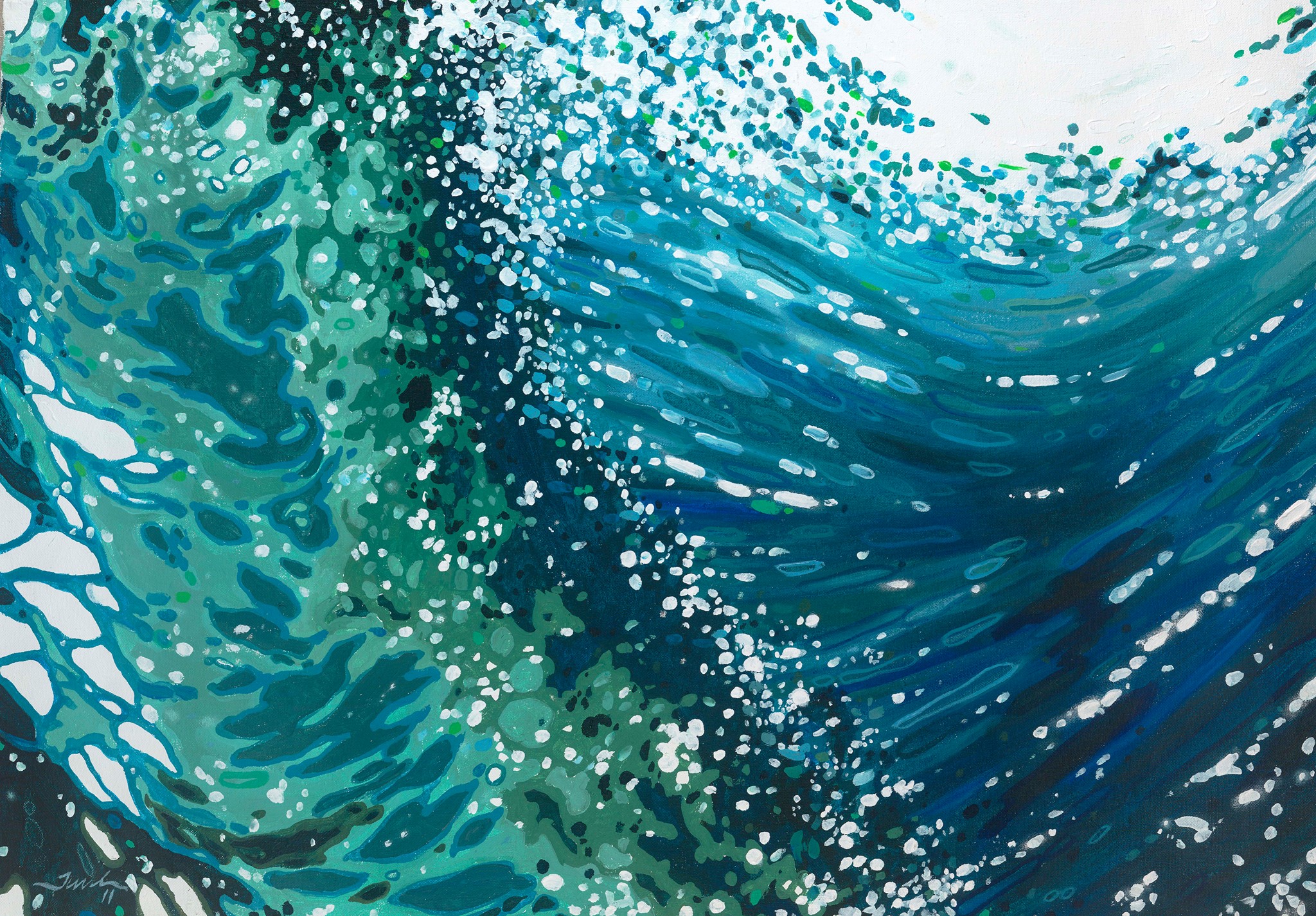 Voting is now open in one of most significant elections in St. Petersburg for 2017.
No, not that one; this ballot has nothing to do with City Hall or the "two Ricks."
Creative Loafing is celebrating Tampa Bay's finest for 2017 Best of the Bay — its annual local list of the "tastiest restaurants … baddest local bands … politicians who inspire and infuriate you."
(OK, maybe it does have something to do with the two Ricks, if only indirectly.)
While there are several very worthy nominees — including many, many close friends and colleagues — one individual is most deserving in her category: Margaret Juul, for Best Local Visual Artist.
Yes, I am asking for your vote. And yes, you can call this a "shameless plug."
Before dismissing it out of hand, however, please hear me out as to why Margaret is so worthy.
For as long as I have known Margaret, she has been a working artist — operative word "working" — as she has been for decades before that; as a painter, textile and interior designer years before St. Pete's newfound recognition as a trendy "arts" destination and began attracting artists and performers of all types (which is a very, very good thing). Over her career, she has operated galleries and studios on St. Pete's fashionable Beach Drive (across from the MFA) as well as in the newly revived Warehouse Arts District.
Just as St. Pete took years to become an "overnight success" in arts, Margaret's achievements have also been a long time in the making, during which she established her well-earned reputation and talent.
Long before our beautiful city began featuring murals on what is seemingly every available flat surface, Margaret developed her unique vision with oil, acrylic and canvas, as has been her passion.
And — like many of our greatest artists — she fostered a skill over years, beginning in Chicago's Columbia art college before relocating to St. Pete in the 1990s, where she has since been tireless in transforming her experiences into something spectacular.
If that alone doesn't warrant being counted among the "Best of the Bay," I do not know what does.
As for Margaret's most recent works (viewable at margaretjuul.com), I contend that they fit perfectly into what we are working to achieve as an arts community — a distinct and unique creative voice to the rest of the world.
Her specialty, abstract representations of coastal and other bodies of water, comes alive in subtle shades of blues and greens, offering a sense of motion of an ocean flow — which is one of the defining themes of St. Pete, the Tampa Bay region, and Florida in general.
Indeed, few can deny that water, rivers, lakes and the ocean play a key role in our region's identity. It is known as Tampa "Bay" area, after all.
Don't just take it from me; over the years, individuals and groups have also recognized her special ability to bring two-dimensional images of water alive; in addition to collectors worldwide, Margaret's works are featured in the new UF Health Jacksonville hospital, Orlando's Grand Bohemian Hotel, by the conservation group Tampa Bay Watch, and her charity work has helped organizations such as Equality Florida, Innisbrook Educational Fund, the local chapter of the ASPCA and the Children's AIDS Foundation in Tampa.
The aim of "Best of the Bay" is to highlight the people, places and things that make our region truly special; with visual artists, few embody that idea more than Margaret Juul.
And for that, she deserves your support and your vote. Best of the Bay polling will be open through August 23.