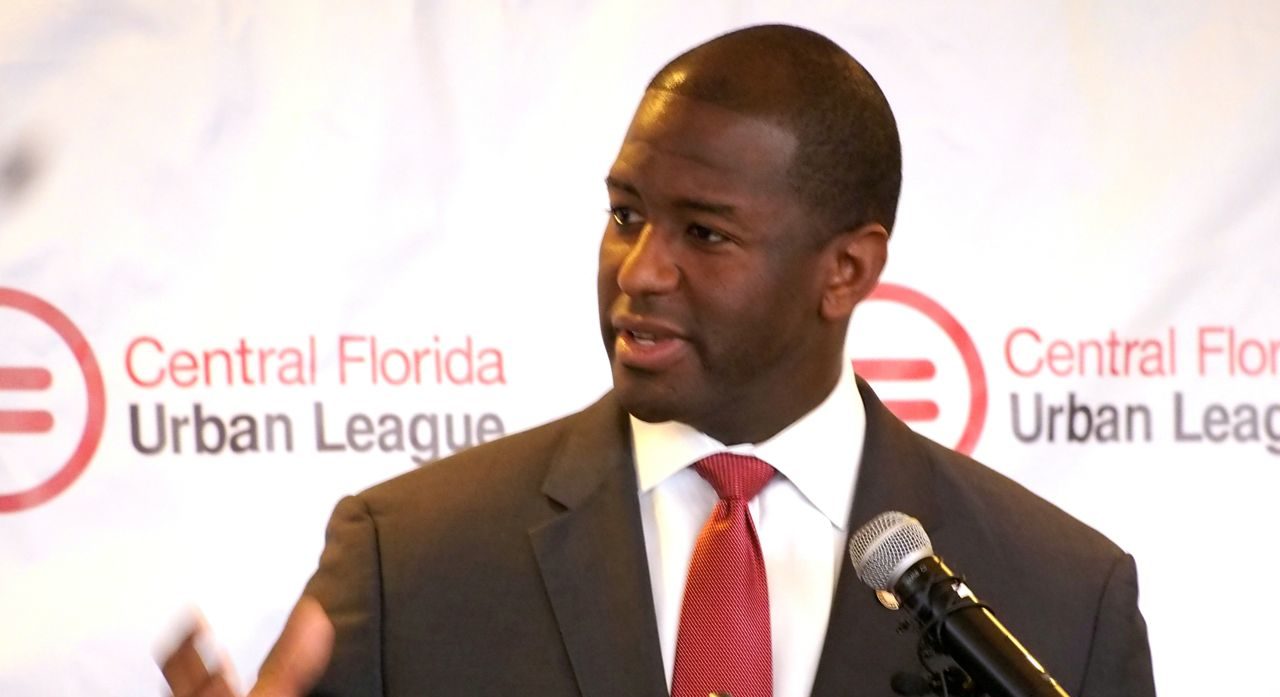 Tallahassee's Democratic Mayor Andrew Gillum has spent almost $25,000 so far on attorneys during his gubernatorial campaign, mostly due to his use of state-owned email software for campaign-related messages.
Law firm Stearns Weaver Miller Weissler got about $2,100 of that money from the Gillum campaign, with the remaining money being paid out through his political committee, "Florida Forward."
The most recent payment was a $1,015 check from Florida Forward on July 28.
Gillum's spending on legal fees was first written about by Matt Dixon of POLITICO Florida.
Campaign spokesman Geoff Burgan said the high legal fees were linked to Gillum's use of state software purchased through the Tallahassee mayor's office to send political emails. Since the improper use was outed earlier this year, Gillum has apologized and paid back the city for the software.
State Attorney Jack Campbell has not yet decided whether he will criminally charge Gillum for the software malfeasance.
Burgan also made clear that none of the fees paid out by Gillum's campaign account or political committee were linked to an ongoing public corruption investigation the FBI is conducting on several Tallahassee business and political leaders.
The FBI is looking into several big-name developers and consultants connected to a Community Redevelopment Agency. In June, the Bureau subpoenaed several individuals, but Gillum's name was not on the list.
Gillum's attorney fees come in much higher than either of his Democratic rivals, former Congresswoman Gwen Graham and Winter Park Businessman Chris King, each of whom spent roughly $15,000 on attorney fees since entering the race.
Ag Commissioner Adam Putnam, the lone major Republican candidate in the race, has spent about $9,000 on attorney fees this campaign cycle.