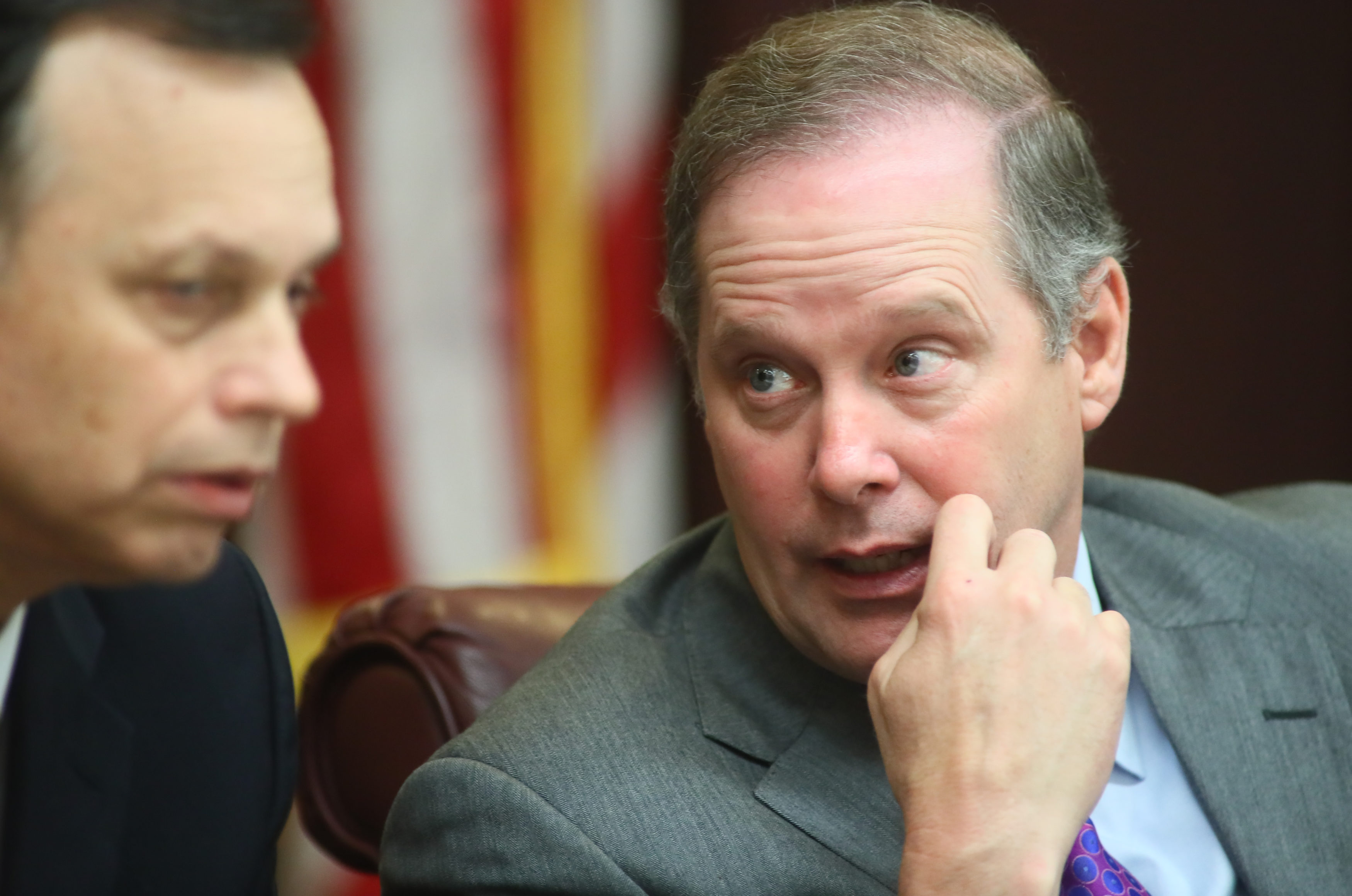 Trilby Republican Sen. Wilton Simpson just posted his best fundraising report since February, with $371,500 added to his "Jobs for Florida" political committee.
The Senate Majority Leader's massive haul came in across 35 contributions, including eight for $25,000. The lucrative month left Simpson, the presumed Senate President for 2020-22, with more than $1.5 million on hand in his committee account.
Simpson also has about $260,000 on hand for his Senate District 10 re-election campaign, though he only raised about $3,000 in July.
Major donors last month included U.S. Sugar Corp., which gave two contributions totalling $40,000, while Florida Power & Light, Sunz Insurance Solutions, ADG Acquisition Holdings, Florida Transportation Builders Association PAC, and Miami Beach's Fontainbleau Resort each gave $25,000.
June Simpson, a Thonotosassa resident and wife of pharmaceutical billionaire Tom Simpson, also gave $25,000 and was the lone individual to contribute to Jobs for Florida last month.
Simpson also spent about $81,000 in committee money and $16,000 in campaign money last month, with the majority of it heading to Tallahassee-based Meteoric Media Strategies.
The company is tied to former Republican Party of Florida Deputy Executive Director Brian Hughes and took in more than $51,000 from Simpson last month, including $16,000 for graphic design work and $35,100 for consulting.
Capital Finance Consulting, tied to Republican fundraiser Kris Money, was the other main drain, with Simpsons committee cutting checks to the Tallahassee shop totaling $38,000 last month.
Simpson is currently unopposed for re-election next year in SD 10, which includes Citrus, Hernando and part of Pasco counties.