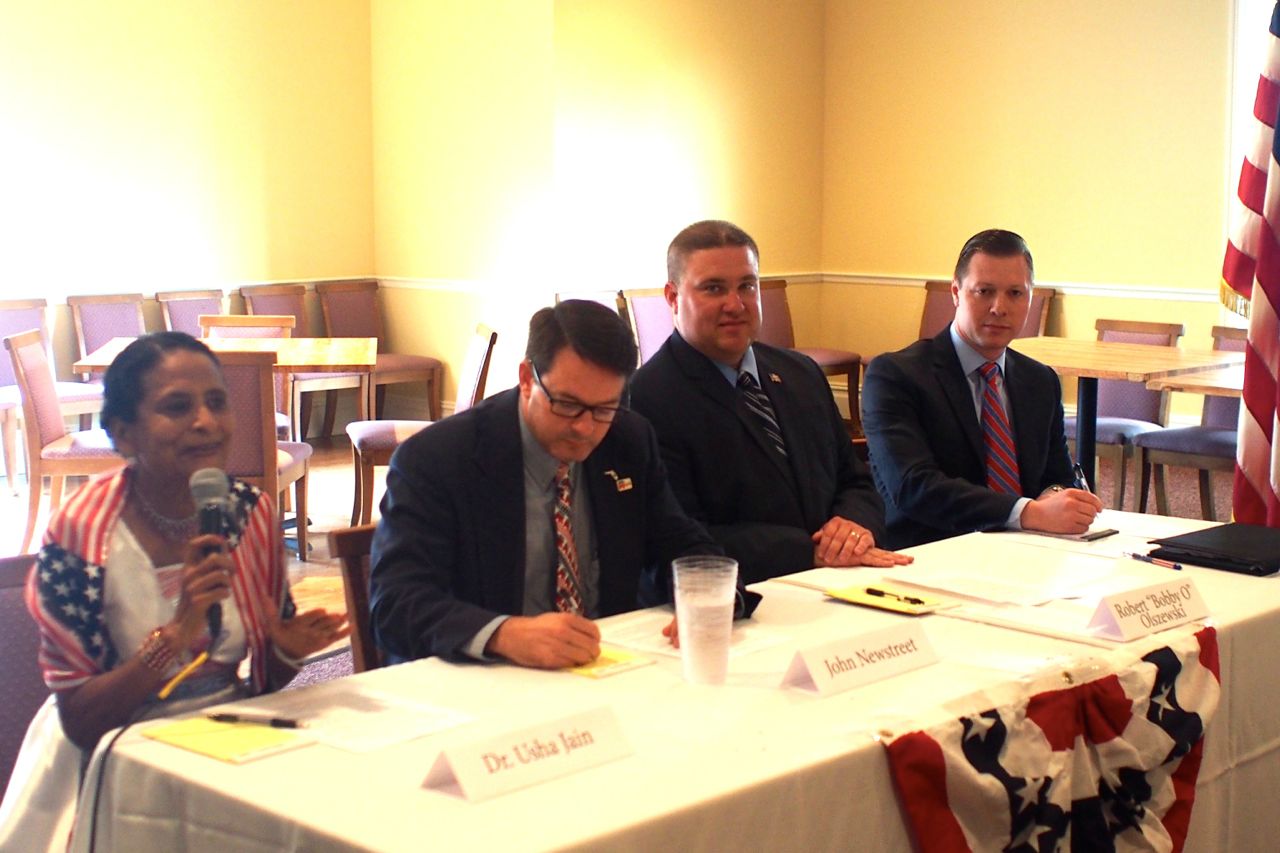 With a week left before voters in Florida's House District 44 decide who will be the Republican nominee seeking to fill the vacant seat, nearly 3,000 votes have been cast, with a large portion of them coming from the Dr. Phillips and Windermere areas of the sprawling southwest Orange County district.
Through Tuesday, 2,940 votes have been cast, and more than 30 percent have been cast in just six of the 38 precincts, according to data posted at the end of the day by Orange County Supervisor of Elections Bill Cowles. The vote totals include mail-in votes and early voting, which began on Saturday and runs through next Saturday.
The Republican primary special election day is Aug. 15 for HD 44.
Those six high-vote precincts spread through the central part of HD44, around the Windermere/Lake Butler area and the adjacent Dr. Phillips community, largely affluent neighborhoods, which are homes to three of the four candidates, John Newstreet, Bruno Portigliatti, and Usha Jain.
Two of those precincts, 128 and 113 in the Dr. Phillips area, already have reached 11 percent voter turnouts.
The fourth Republican candidate, Bobby Olszewski, hails from the northern part of HD 44, from the areas of the western Orange County suburbs of Winter Garden (his hometown,) Oakland and Ocoee. Voting has been slower there so far, with turnouts mostly ranging from 5-7 percent combining early-voting and mail voting. The combined turnouts mostly have been in the 8-11 percent range in the Windermere/Lake Butler and Dr. Phillips precincts, according to the Supervisor of Elections Office data.
Few people are voting in the southern precincts of the district. Part of the reason for that is much of that region is occupied by Walt Disney World and tourist district businesses, hotels, and time-shares, as well as pockets of Walt Disney World employee housing. Still, even the voter rates are low in many of the southern precincts, with many running 2 or 3 percent so far. One precinct stretching along International Drive and including numerous apartment complexes, Precinct 124, has 1,007 Republican registered voters, but just 25 of them had cast votes early or by mail through Tuesday.
Olszewski, Newstreet, Portigliatti, and Jain seek to replace former state Rep. Eric Eisnaugle of Windermere, who quit the seat this spring to take a judicial appointment. The winner of next Tuesday's primary will face Democrat Paul Chandler in an Oct. 10 special general election.