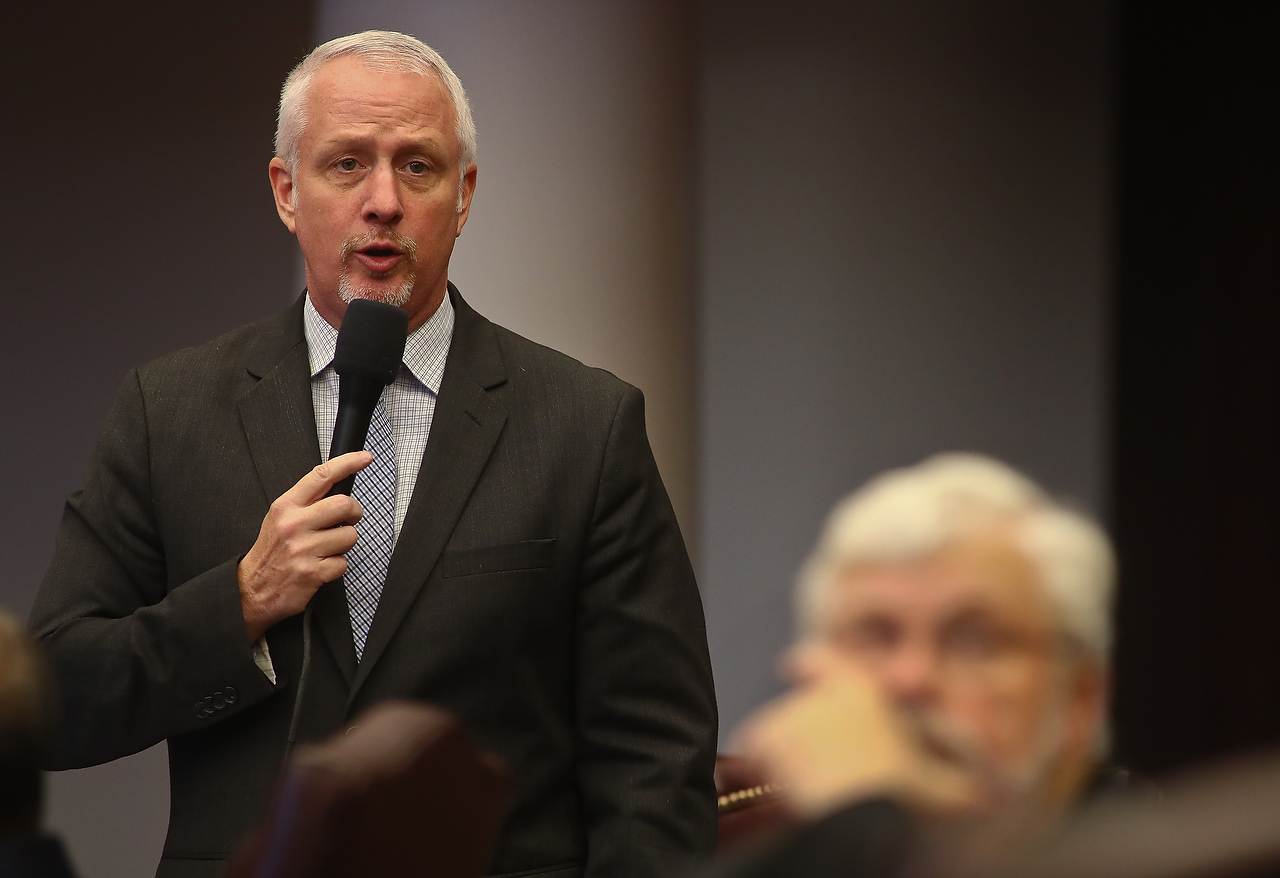 Lake Worth Democratic Sen. Jeff Clemens raised an even $65,000 for his political committee last month, giving him the best month among Senate Democrats who have already submitted their July reports.
Clemens, set to be Senate Minority Leader after the 2018 elections, brought in the money through just six contributions. The committee also managed to spend nothing in July, ending the month with a little over $117,000 on hand.
Florida Power & Light and ABC Fine Wine and Spirits shared the top donor spot, with each group writing a $15,000 check to Clemens' committee.
Another $25,000 came in from law firms, including $10,000 a piece from Coral Gables-based Haggard Law Firm and West Palm Beach-based Lytal, Reiter, Smith, Ivey & Fronrath, while Searcy Denney Scarola Barnhart & Shipley, PA forked over $5,000.
The remaining $10,000 was split down the middle between the Kissimmee Medical & Wellness Center and the Realtors PAC.
Coming in just behind Clemens last month is freshman Democratic Sen. Lauren Book, who raised a combined $63,250 between her campaign and committee, "Leadership for Broward." Her committee ended July with $983,000 on hand and her campaign account finished the month with $158,000.
The SD 32 Democrat is currently unopposed in her 2018 re-election bid.
Her largest contribution for the reporting period was from Florida Power & Light, which gave $10,000. Another five donors clocked in at the $5,000 level, including the Florida Public Health Fund, Pooches of Pines Inc. and the Bellpower PAC, a political committee associated with FPL Government Affairs VP John Holley.