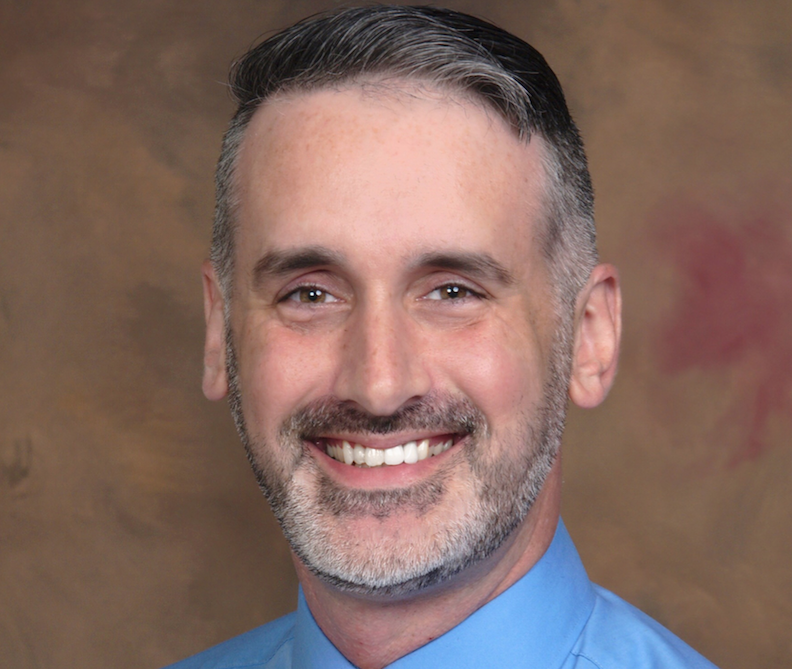 A lawsuit was filed in Tallahassee seeking to invalidate the candidacy of House District 44 Democrat Paul Chandler – an action that could put the entire special election in jeopardy.
The complaint, filed just at the end of the business day on Tuesday in Florida's 2nd Judicial Circuit by Charles Hart of Windermere against Chandler, Orange County Supervisor of Elections Bill Cowles and Florida Secretary of State Ken Detzner, alleges that Chandler voted in Missouri last November, which would make him a Missouri resident last year, ineligible to run for state office in Florida this year
If a judge agrees with that allegation and strikes his candidacy, the move would leave Democrats without a candidate for the Oct. 10 general special election. There also are no qualified write-in candidates. The four Republican candidates are the only others qualified.
That could mean that next Tuesday's Republican primary election – with early and mail-in voting already well underway – could be challenged. That's because with no non-Republicans running in October, the primary would have to be opened to all voters, which it was not.
Chandler issued a statement Wednesday that read:
"I have been a resident of Orange County for over two years. My 2012 Florida state ID remains valid. This is an attempt to bring Trump-style reality TV politics to Orange County and distract from the real issues that my campaign is working to address, like health care, education, and jobs."
Neither Hart, a Republican who was rumored this spring to be interested himself in running for the seat himself, nor his attorney, Roger Beaubien of Tallahassee, could be reached for comment Wednesday afternoon.
Chandler has been awaiting the outcome of next Tuesday's Republican special primary election to find out whom he would face. Republicans running are Bobby Olszewski, John Newstreet, Bruno Portigliatti, and Usha Jain.
Cowles said he had not been served, and said he is not the legal election officer, because it is a state election. He said a court, or the governor, is going to have to tell him what to do about hosting the elections, if Chandler's candidacy is successfully challenged.
Portigliatti said he and his staff had only just become aware of the lawsuit, and said it sounded like someone's "desperate attempt to affect the outcome." He said he and his staff were weighing their options on how to respond.
Meanwhile, he said, "We're very focused on winning on Tuesday, and awaiting the outcome on Tuesday."
Olszewski said the lawsuit does not change what he and his campaign are doing. "We're focused on our positive, conservative message and reaching voters for great results on Tuesday," he said.
Alan Byrd, spokesman for Newstreet's campaign, suggested they may be preparing to fight anything that might invalidate the election.
"John Newstreet is a firm believer in the democratic process our forefathers created with fair elections. More than 3,500 Republicans have voted in this election to date. They have participated in their American right to vote. To have a court invalidate their choice simply cannot happen and we plan to fight to protect their votes," Byrd said. "If it is true that the Democrat candidate is not qualified to be on the ballot, we would hope he withdraws from the election immediately and ends this cloud hanging over this election today."
Orange County Democratic Chair Wes Hodge expressed confidence that Chandler's candidacy is valid and will withstand the challenge. He charged the Republicans as playing "dirty tricks" in an election that already has seen plenty of dirt thrown between Republicans.
"Paul has been a resident of Orange County since April of 2015, so we're confident he is eligible to run to represent the constituents of House District 44," Hodge said. "This is an example of more dirty tricks by Republicans to try to maintain control of the Florida Legislature. And hopefully the courts will agree that Paul is a resident and is eligible to run and the voters will have their say on Oct. 10."
The lawsuit contends that Chandler voted on Nov. 8, 2016, in St. Louis County, Mo., making his voter registration valid there, and therefore making him a legal Missouri resident.
The complaint cites Article III, section 15(c) of the Florida Constitution as saying a Florida legislator shall be "an elector and resident of the district from which elected and shall have resided in the state for a period of two years prior to the election."
Chandler filed to become an Orange County voter on Jan. 4, 2017. His voter registration record shows his legal address is in Lake Buena Vista, in HD 44. He has said he has maintained residencies in both Florida and Missouri, where his medical records consulting company has offices, but that Lake Buena Vista has been his home for several years.