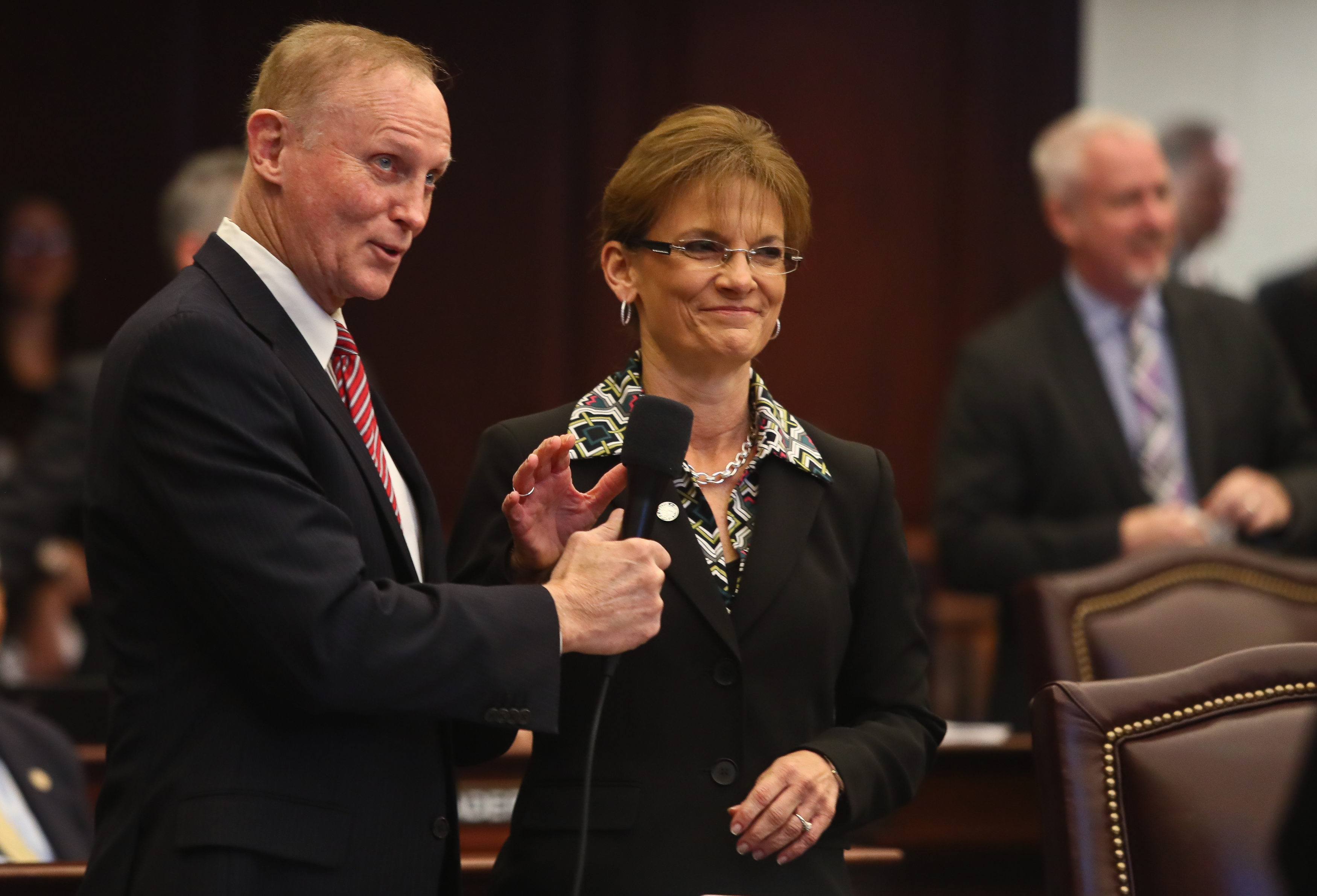 Denise Grimsley raised more than $150,000 toward her bid to replace Agriculture Commissioner Adam Putnam, her campaign announced Thursday.
Grimsley raised a combined $152,000 — $103,000 for her official campaign and $49,000 for Saving Florida's Heartland, the political committee backing her — during the one-month period. According to the Sebring Republican's campaign, she has raised more than $1.1 million to date.
"Our campaign is growing stronger by the day and I am honored by the support we have received," said Grimsley in a statement. "We are working hard to travel the state and talk to voters about our core values and beliefs.  This is a campaign about agriculture and consumers, and letting people know I will fight to support our state's lifeblood – the next generation of farmers and agriculture leaders, while working diligently to protect and safeguard Florida families from fraud."
The campaign boasted it received 282 donations in July, and has received hundreds of donations from people in the agriculture community.
"We are running a grassroots campaign and are seeing incredible support across the state," said Ryan Smith, her campaign manager in a statement. "Denise enjoys strong support from the agriculture industry and we will continue to grow her support as we move forward on the campaign trail."
Grimsley, a state senator, faces Rep. Matt Caldwell, former state Rep. Baxter Troutman, and Paul Paulson in the Republican primary to replace Putnam, who can't run again because of term limits. Putnam is running for governor.
Caldwell reported raising a combined $108,275 in July, and his campaign said Thursday it has raised more than $1 million since January.