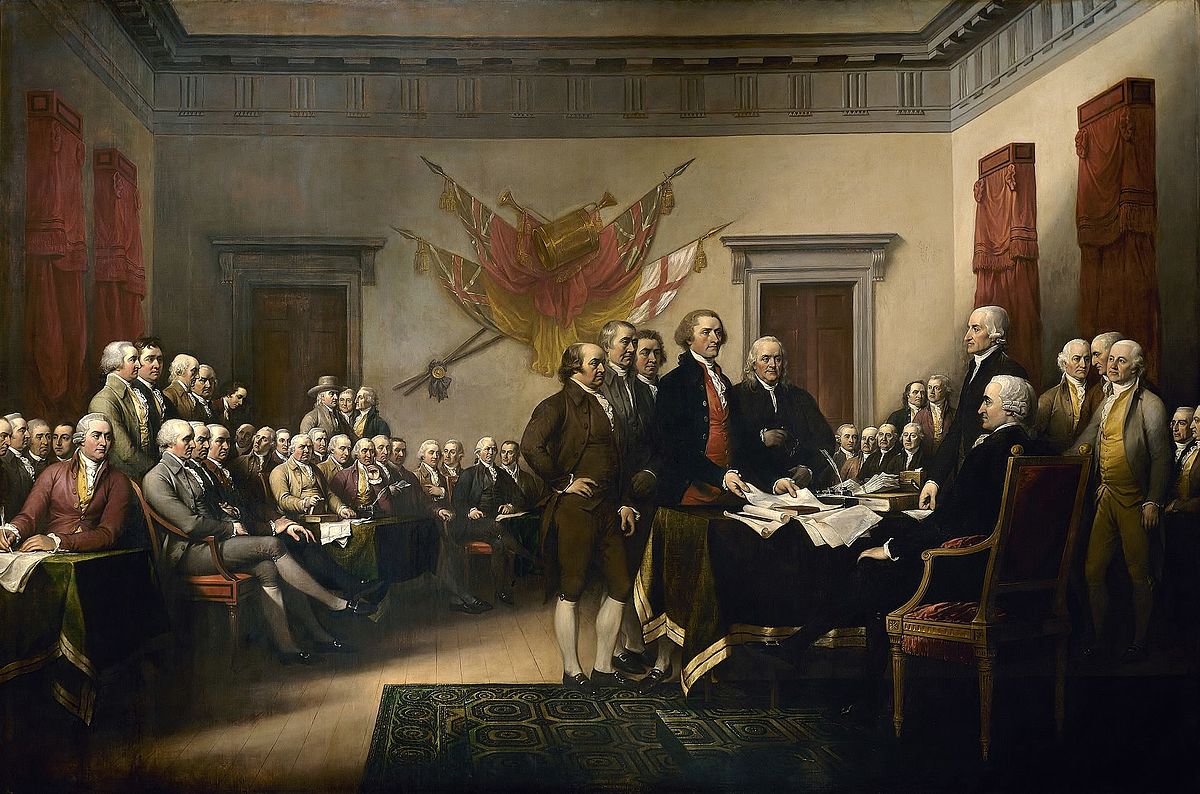 The 2016 presidential election divided America more than ever. Not only was the election relatively close in terms of the popular vote, but the popular vote winner actually ended up losing the electoral college vote and the presidency.
Instead of attempting to unite a badly divided America, as most presidents have attempted to do upon assuming office, Donald Trump continued to denigrate "crooked Hillary" and chastise Democrats for being sore losers. Many Trump critics immediately called for his impeachment on the grounds of Russian interference in the election and their belief that Trump was emotionally and mentally incompetent to be president.
Elections often unsettled the American public, but few have done so like the 2016 election. There was growing concern that the fabric of America was being destroyed and America was literally being pulled apart.
As we approached the 4th of July this year, when we celebrate America's independence from Great Britain with the approval of the Declaration of Independence, thoughts of rebellion were in the air.
On July 4, National Public Radio (NPR) issued its call for an American revolution. At least, that is what many NPR listeners believed they were doing.
As they had done for many years on July 4, NPR featured the Declaration of Independence. In prior years, the Declaration was read in its entirety. In 2017, for the first time, NPR decided to convey the Declaration through modern social messaging. They posted the entire Declaration in 112 tweets.
The tweets unleashed a storm of protest from disgusted listeners who were shocked to hear taxpayer-funded NPR calling for a revolution. Many listeners thought NPR was trying to mobilize the anti-Trump forces to start a new revolution in order to change the government.
One listener tweeted that it was an "interesting way to condone the violence while trying to sound patriotic." Another thought that NPR had been hacked and the tweets were part of a leftist assault on the Trump Administration.
Some listeners called for NPR to lose its government funding. One wrote, "this is why you're going to get defended." Many called the tweets "trash," and others attacked the tweets as another example of "fake news."
Over the next few days, news began to circulate about NPR's "revolutionary tweets," and many of those protesting the tweets realized that this was not part of an attempt to overthrow the government.
Just as Orson Welles' 1938 CBS Radio broadcast of "War of the Worlds" stunned and terrified his radio audience, the NPR 112 tweets of the Declaration of Independence stunned, terrified and angered many of NPR's listeners July 4, 2017.
Three-quarters of a century had passed since "War of the Worlds" and the subject matter was different, but the results from both broadcasts were similar. People were so close-minded in their own views that they reacted to conflicting news emotionally and not rationally.
When one listener suggested that one of the individuals who had been duped by the tweets should take down her criticism of NPR, she refused. "If my stupidity spurs us to READ our Declaration of Independence then I don't mind the comments. Worth the embarrassment."
At least one person learned an important lesson.
I wonder how most Americans would respond tomorrow if they read in The New York Times or heard on FOX News that "a little rebellion now and then is a good thing," or "the tree of liberty must be refreshed from time to time with the blood of patriots and tyrants. It is its natural manure."
Would the Times and FOX News be flooded with hate mail like NPR, or would people simply say Thomas Jefferson, who drafted the Declaration of Independence, was a wise man?
___
Darryl Paulson is Emeritus Professor of Government at the University of South Florida in St. Petersburg specializing in Florida politics and elections.