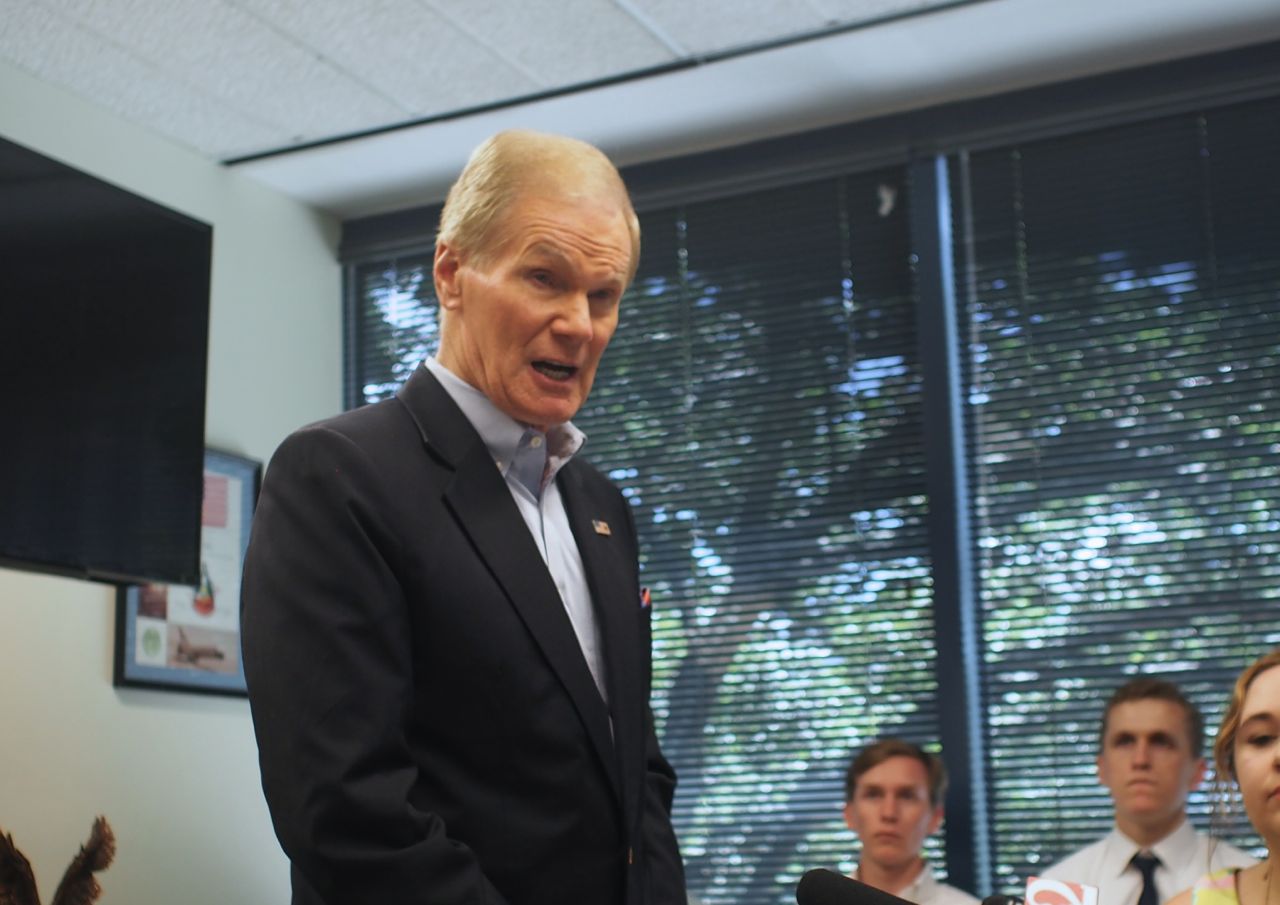 Democratic U.S. Sen. Bill Nelson is being targeted in a new Spanish-language radio commercial accusing him of being soft on Cuba and for expressing admiration for former Venezuela dictator Hugo Chávez, and charging he supports murderers.
The 30-second spot from the National Republican Senatorial Committee, playing in the Miami market, also contends that Nelson's actions offer encouragement to current Venezuelan Dictator Nicolas Maduro, who took over after Chavez' death in 2013.
As Maduro oversaw an election marked by violence and deaths of protesters while international and opposition observers decried the vote as a sham in recent weeks, Nelson has issued several strong statements condemning Maduro.
Nelson's campaign spokesman Ryan Brown called the ads "untrue" and "thinly-veiled attempt to distract from Gov. Rick Scott's record. Scott is raising money for a presumed challenge of Nelson in the 2018 election.
"These ads are untrue. Sen. Nelson is one of the strongest opponents of the Maduro and Castro regimes. In fact, the Miami Herald has called Nelson one of Chavez's fiercest critics. And earlier this month Nelson called on President Trump to ban at least some imports of Venezuelan oil until constitutional order has been restored in Venezuela," Brown said in a written statement. "These attacks against Nelson's anti-Castro, anti-Maduro record are false and nothing more than a thinly-veiled attempt to try to distract people from Rick Scott's decision to flip-flop on doing business with Goldman Sachs, which is currently doing business with an arm of the Maduro regime."
Yet the radio ad, which plays like a radio news report, notes that Florida's senior senator has taken other steps that suggest support.
"In the past, he has aligned himself with communists and dictators. Look at him with Cuba. He supported [President Barack] Obama when he negotiated with the other terrorists, the Castro brothers," the narrator states in Spanish, with a sound effect that sounds like him flipping pages of notes on a desk.
"When Nelson supports the Castros, that only reinforces and encourages others, like it did with Chavez and now with Maduro. In 2005, Bill Nelson even visited Hugo Chávez in Venezuela. Here it says Nelson went to Venezuela to admire Chavez's revolution," the narrator continues.
"If Bill Nelson supports murderers, I can't support Bill Nelson," the ad concludes.