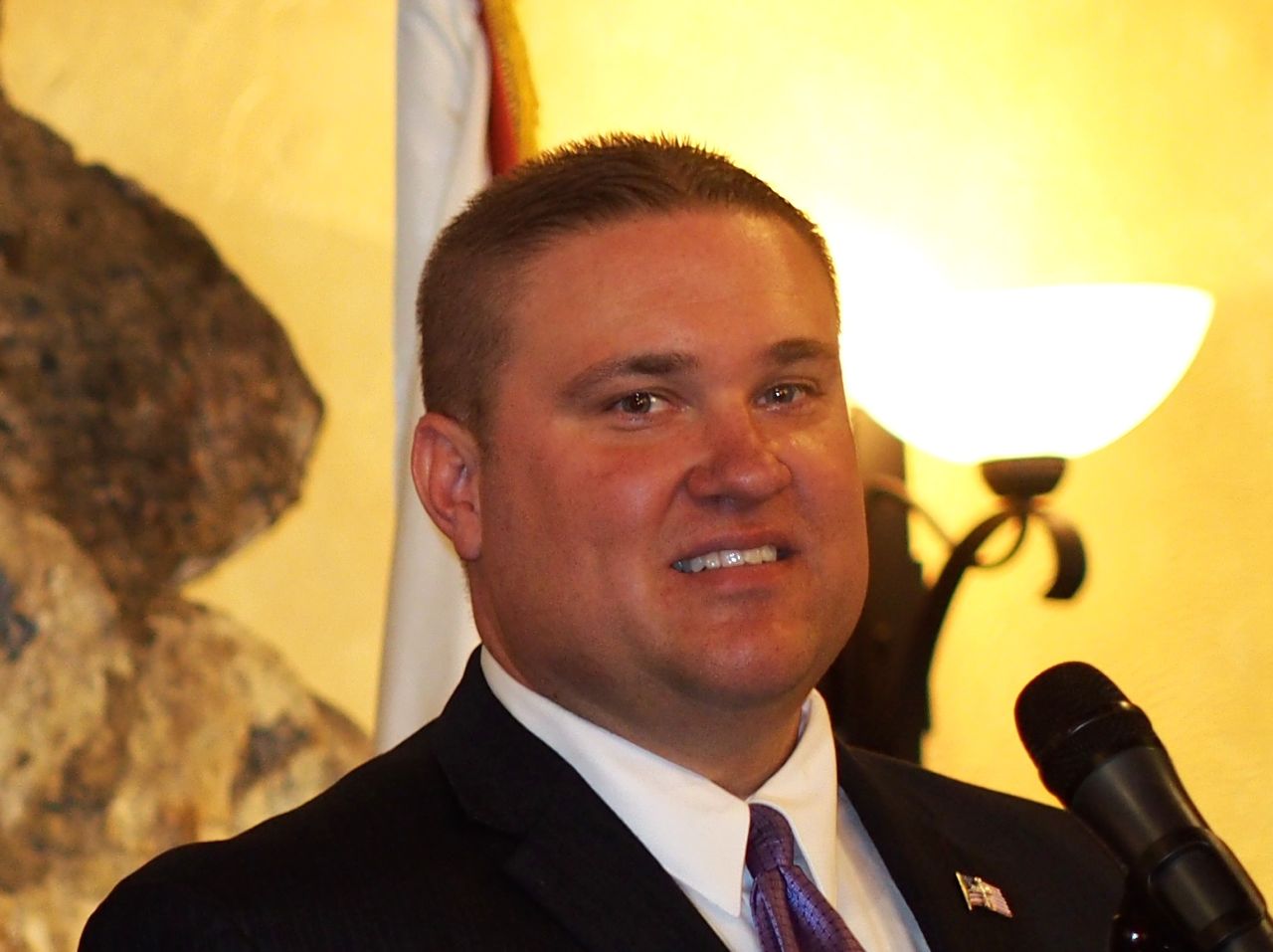 Robert "Bobby O" Olszewski emerged Tuesday evening from what has been a rough-and-tumble primary to be the Republicans' nominee for the Oct. 10 special election to fill the open seat in Florida's House District 44.
With 100 percent of the vote recorded, Olszewski had a 99 vote victory over his main rival, John Newstreet. The other candidates, Bruno Portigliatti, and Dr. Usha Jain, finished well back.
In the final tally, Olszewski had 39.8 percent of the votes. Newstreet had 38.2 percent, Portigliatti, 18.2; and Jain, 3.8.
So Oszewski will be headed to a special election showdown with the Democratic nominee, Paul Chandler of Lake Buena Vista. That is provided Chandler remains on the ballot. The Democrat's qualification for the ballot is being challenged in a lawsuit filed last week.
"I am sunburned. I am sweaty, and I am extremely grateful for all the voters and volunteers who have supported me in this race," Olszewski declared.
Newstreet conceded by saying, "I'm extremely proud of our team and our efforts. No one worked harder than we did. This was not a call to service that I expected to take, and I continue to be humbled by the support I received today and throughout the campaign."
Portigliatti wished Olszewski luck in the general election.
"I'm incredibly proud and thankful of all the volunteers and supporters who made this campaign so fulfilling," Portigliatti said. "The support we received from friends, family and residents of our community was truly inspiring. I wish the best of luck in the general election, and I look forward to continue serving and giving back to this amazing community in any way I can."
They all sought to replace Republican former state Rep. Eric Eisnaugle, who quit this spring to take a judicial appointment. The district covers southwest Orange County, including all or parts of the cities of Ocoee, Winter Garden, Oakland, and Windermere, a portion of southeast Orlando, the sprawling unincorporated and largely affluent communities around Dr. Phillips and the Lake Butler chain of lakes, and Central Florida's big theme parks and the tourist regions around them.
The primary saw a 14 percent turnout of Republican voters. A total of 6,314 votes were cast.
Olszewski, the former Winter Garden city commissioner, ran as the conservative the community already knows, and that drew from more than a decade of community involvement from politics to the arts in west Orange County. Last year he ran for Orange County Commission in a district very similar to the HD 44 district. He lost, but this campaign was his second in two years knocking on doors in the same neighborhoods.
Early on, Olszewski locked up a couple dozen endorsements of west Orange County elected officials with whom he had worked, including U.S. Rep. Dan Webster, who had represented the area for decades before switching to a congressional district centered in Lake County.
This was a campaign that had its ugly side, and much of the dirty campaigning and legal actions came from independent committees and others outside of any of the official campaigns, with all the campaigns denying any involvement.
One group attacked by Newstreet and Portigliatti, but then another group that had provided the first group with its money, turned around and attacked Olszewski.
Then last week a Republican lawyer from Windermere filed a lawsuit challenging Chandler's qualifications to run as a Democrat. That became, and remains, a worrisome issue to Republicans, because Florida law is unclear what might happen if a judge agrees. One prospect is that a losing candidate from Tuesday's election, or some dissatisfied voter from HD 44, could challenge the validity of the Republican primary if it was held only for Republican voters without any qualified non-Republicans in the mix.
For her part, Jain raised and spent no campaign funds, and stayed out of the shadows of the fray.