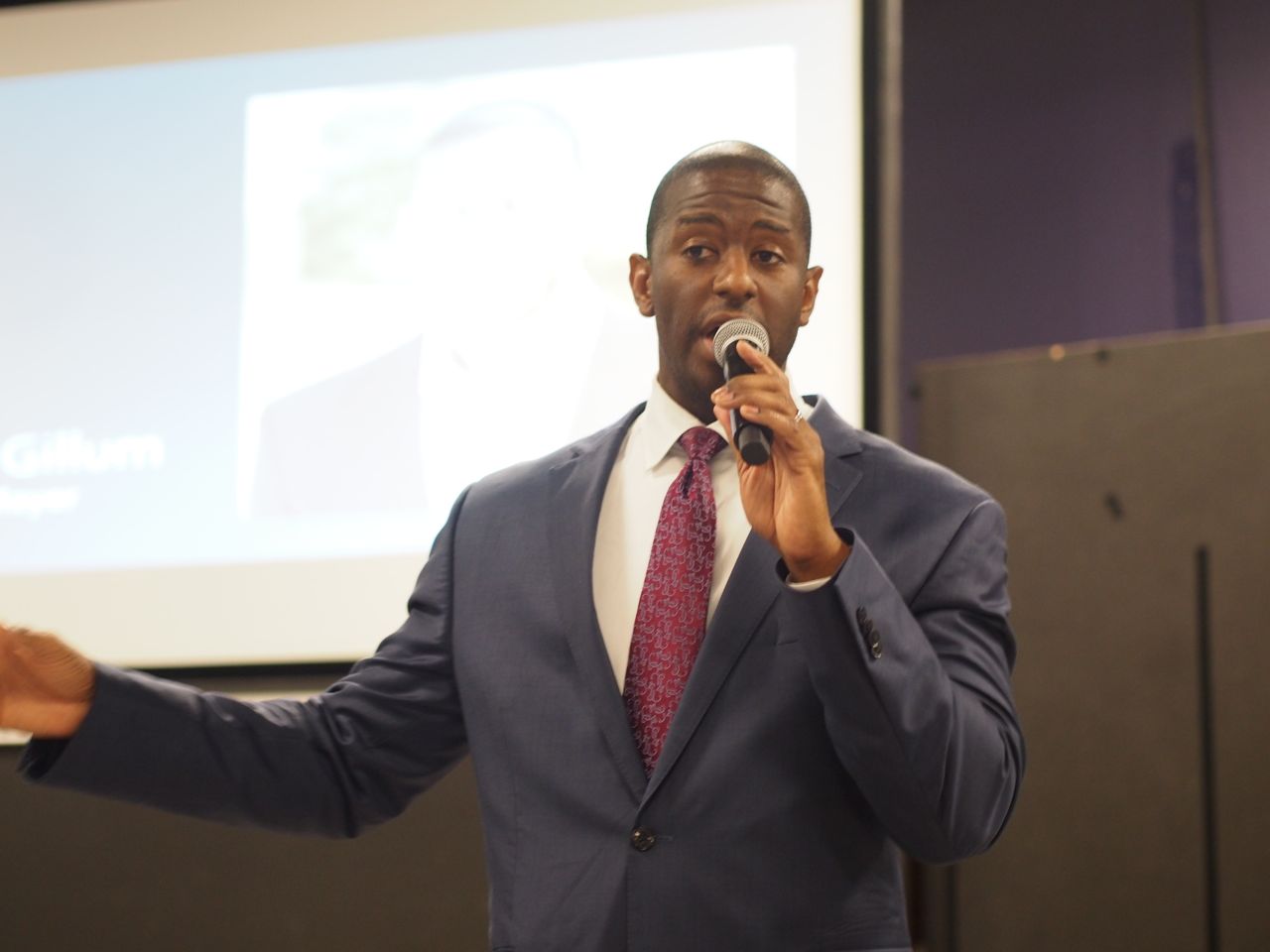 Democratic gubernatorial candidate Andrew Gillum announced he's heading back to campus, with an 12-school "back to school" tour of college campuses and one high school, starting Tuesday.
Gillum, mayor of Tallahassee, is starting his tour at his alma mater, Florida A&M University in Tallahassee, on Tuesday. From there he intends to visit the University of South Florida in Tampa on Wednesday and Stetson University in DeLand and the University of Central Florida on Thursday. Next week he'll continue his tour in Miami and Jacksonville, and later in September in Gainesville, Tampa, Panama City and elsewhere.
"Our young people are the brightest lights of our future — they speak into existence things they haven't yet built, and create community with other people they've never encountered," Gillum stated in a news release issued by his campaign. "They have a powerful role to play in our state, and that's why I'm thrilled to see them on the campaign trail over the coming weeks.
Gillum faces Democrats Chris King of Winter Park and former U.S. Rep. Gwen Graham of Tallahassee in seeking the Republican nomination to run for governor next year. The leading Republicans seeking that office are Florida Agriculture Commissioner Adam Putnam of Bartow and state Sen. Jack Latvala of Clearwater.
"I did some of my first organized work in politics when I was an undergraduate at Florida A&M University, and from my earliest days I've seen young people take on the biggest issues facing them," Gillum stated. "That's why we'll be talking about higher education accessibility and affordability, infusing our public education with SHOP 2.0 vocational training, creating an economy that puts people first, protecting and expanding access to quality and affordable healthcare, and confronting our climate change crisis.
"We'll talk about the need for healing and unity across our country and especially on college campuses, and the need to be civically engaged in your community," Gillum added. "I'm thrilled to be going 'Back to School' this fall!"