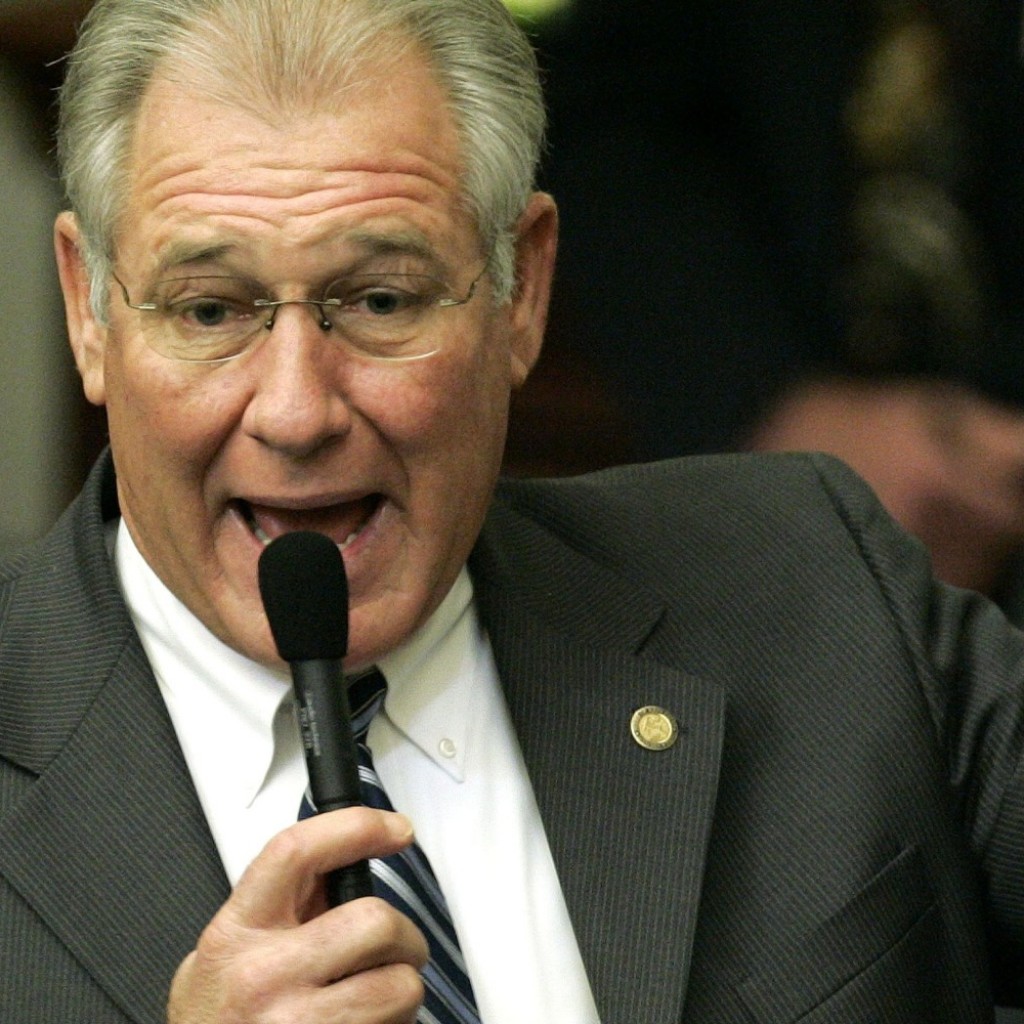 Former state Sen. Greg Evers died in a car wreck near his northwest Florida home on Monday night. He was 62.
The Florida Highway Patrol said that Evers drove off a curve on Griffith Mill Road, and his car was found submerged in a roadside creek Tuesday afternoon. Evers was the only person in the vehicle.
Evers, a Baker Republican, was first elected to Senate District 2 in 2010 and subsequently re-elected. The district covers parts of Escambia, Santa Rosa and Okaloosa counties. Previously, Evers served in the Florida House from 2000-10.
In a statement, Senate President Joe Negron said Evers "passionately represented his district for many years in both the House and Senate. He was especially dedicated to the men and women of his community who were serving or had served in the military, as well as our fellow Floridians across the state who serve as corrections officers."
A fixture in Panhandle politics, Evers was a staunch supporter of limited government and Second Amendment rights, causing a stir in 2016 by offering a free AR-15 in a raffle to people who liked his Facebook page.
In 2014, he advocated banning schools from disciplining students that played with simulated weapons. The proposal — known as the "Pop-Tart bill" — was inspired by an 8-year-old Maryland boy who was suspended for biting a Pop-Tart into the shape of a gun.
He left the Senate to run last year for northwest Florida's Congressional seat, losing to Matt Gaetz. "Greg has been my friend for 16 years," Gaetz said. "Northwest Florida has lost a great champion and true public servant."
More recently, Evers made a bid for the Public Service Commission, but did not make the final cut.
After news of his death, tributes began rolling in, including from Gov. Rick Scott and several Senate colleagues, who took to social media for condolences.
Ann and I are heartbroken to learn of the passing of Senator Greg Evers. Our thoughts and prayers are with his entire family.

— Rick Scott (@FLGovScott) August 22, 2017

Senate Appropriations Chair Jack Latvala, who is running for governor, tweeted a photo of Evers "photo bombing" the Clearwater Republican at a campaign event last week.
Photo bombed me last Wed. Loved this guy. R.I.P Senator Greg Evers. pic.twitter.com/PzqSr4LwK7

— Jack Latvala (@JackLatvala) August 22, 2017
Bay County Republican Sen. George Gainer tweeted Evers was "a dedicated public servant and an even better friend. He will be greatly missed. Go rest high on that mountain."
Senator @gregevers was a dedicated public servant and an even better friend. He will be greatly missed. Go rest high on that mountain. pic.twitter.com/ExEX3Gczjg

— George Gainer (@SenatorGainer) August 22, 2017
Former Senate President Don Gaetz, who served with Evers, praised the former lawmaker — a strawberry farmer by trade — for looking at issues through the eyes of an average person.
"He and I disagreed sometimes; we agreed most, but he was always an encouraging friend," Gaetz told the Pensacola News-Journal. "He was a man's man. He was tough. He really was a farmer, and if he was your friend, he would do anything for you."
Florida Chief Financial Officer Jimmy Patronis also honored Evers in a statement: "I've known Greg for many years, and there's no one who fought harder for his principles or for the people of Northwest Florida than Greg Evers."
Patronis added: "He truly believed in the value of hard work, and nothing was more important to him than his family, public service, and his North Florida farm. We served in the Florida House together, and I'm proud to have worked alongside him and called him a friend. Tonight, I join Florida in mourning his sudden and tragic loss."
Gus Corbella, a lobbyist and former Senate chief of staff, said Evers was "one of a kind," calling him a "down-home gentleman who always kept his word," Corbella tweeted.
Evers is survived by his wife, lobbyist Lori Weems, his children Stephanie Evers Barlow, Jennifer Evers Wallace and Rob Evers, and two grandchildren.
(The News Service of Florida contributed to this post.)